Conference Rooms
The Ithaca Tompkins International Airport offers three, all at the disposal of our community that are perfect for business meetings, presentations, and other events. Our spacious and comfortable conference rooms are equipped with all the necessary amenities to ensure a successful and productive gathering. From high-speed internet access and audiovisual equipment to comfortable seating and ample natural light, our conference rooms are designed to provide a professional and welcoming environment for your guests. And with convenient on-site parking and easy access to the airport terminal, hosting your event at the Ithaca Airport is both convenient and hassle-free.
Any Tompkins County municipality may use any of the conference rooms free of charge. Scheduling still required.
Small Conference Room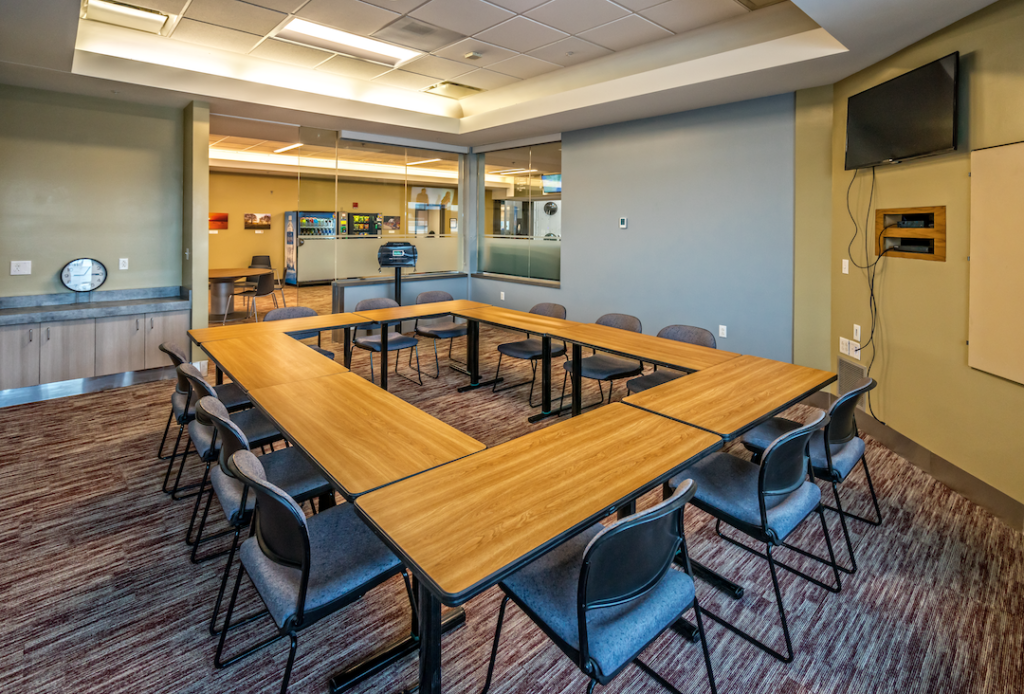 The small conference room, located in our terminal by the Café, can comfortably sit one dozen people.
Rate: $100/day and $50/half day
Parking rates apply
Large Conference Room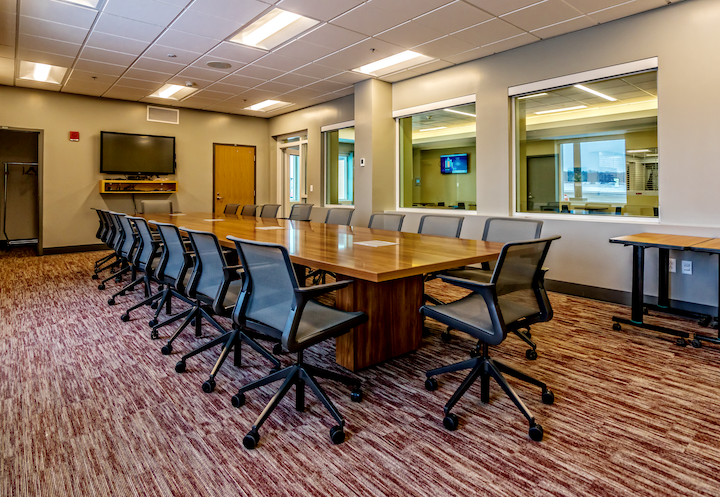 The large conference room, located one door down from the small conference room, seats approximately two dozen people.
Rate: $200/day and $100/half day
Parking rates apply
CFR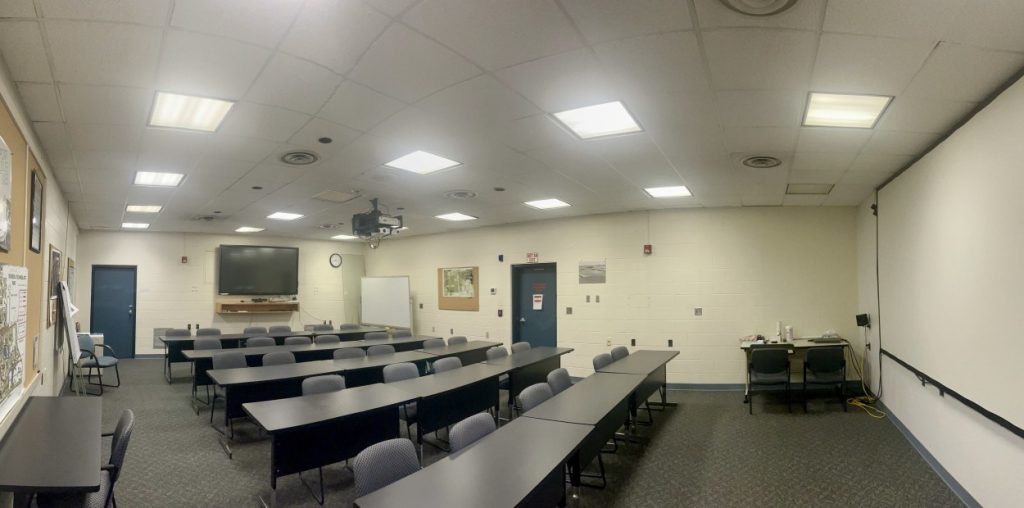 The third conference room is located in the Airport Administration building to the left when you enter the front door. This room can accommodate approximately four dozen people.
Rate: $400/day and $200/half day
Free parking
Booking
Contact us today to learn more about our conference room options and how we can help make your next event a success.
To reserve a conference room, email rnoble@tompkins-co.org or call (607) 257-0456
Checks are the only accepted form of payment. Please remit all payments to: Ithaca Tompkins International Airport, 72 Brown Road, Ithaca, NY 14850
Catering
And if you're hosting an event or meeting at the airport, The Legacy by ARDM Cafe also offers catering options to ensure your guests are well-fed and satisfied. From sandwich platters to fruit trays and everything in between, their catering menu is designed to provide a delicious and convenient dining experience for any occasion. Contact them today to learn more about their catering options and how they can help make your event a success.
Contact The Legacy Café
(607) 319-0886