Join the Fly Ithaca Email List!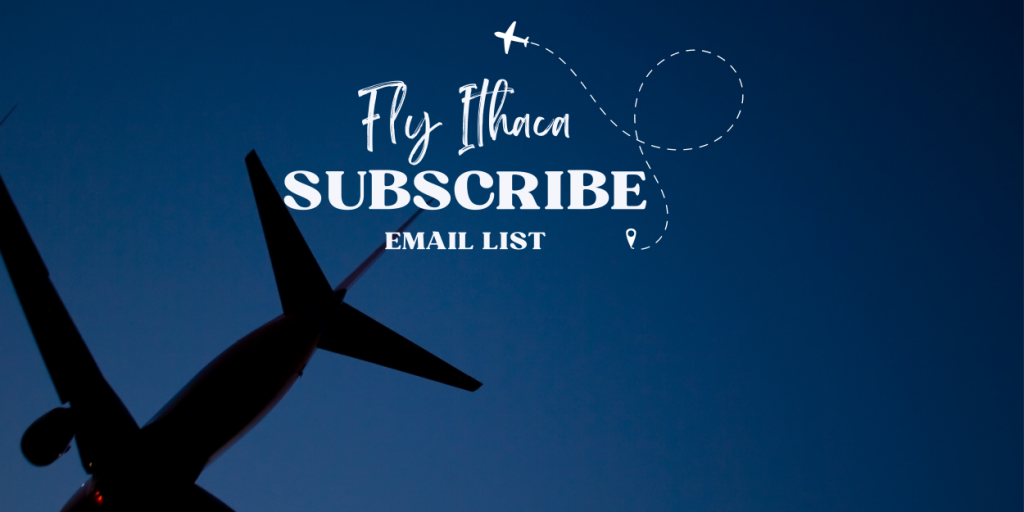 Stay up-to-date with the latest news, travel tips, and more from Ithaca Tompkins International Airport (ITH)! Sign up for our email list to receive exciting updates straight to your inbox. Whether you're a frequent flyer or planning your next trip, our emails will keep you informed.
Don't miss out on the opportunity to be in the know about all things ITH. Enter your email address below and be part of our community. Fly with ease and convenience, subscribe now!