Terminal Advertising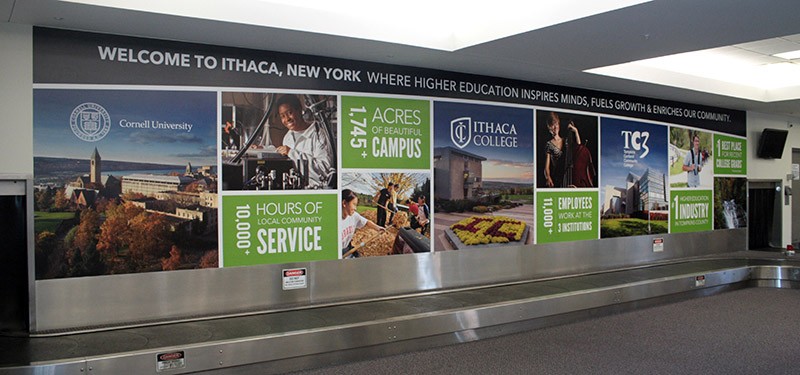 Advertising at the airport is a great way to connect with our community for a great value.
Ithaca Tompkins Regional Airport is a vital community asset located just 10 minutes from Cornell and downtown Ithaca. Ithaca Tompkins Regional Airport hosts 3 airlines, including Delta, United Airways, and US Airways/American, and serves over 200,000 passengers every year. These passengers are made up of the 101,500 residents of Tompkins County, including business professionals and students alike, along with travelers coming to tour the Finger Lakes region.
Contact us for more information for pricing and advertising opportunities by calling 607-277-8901 or emailing info@communiquedesign.com.