Terminal Advertising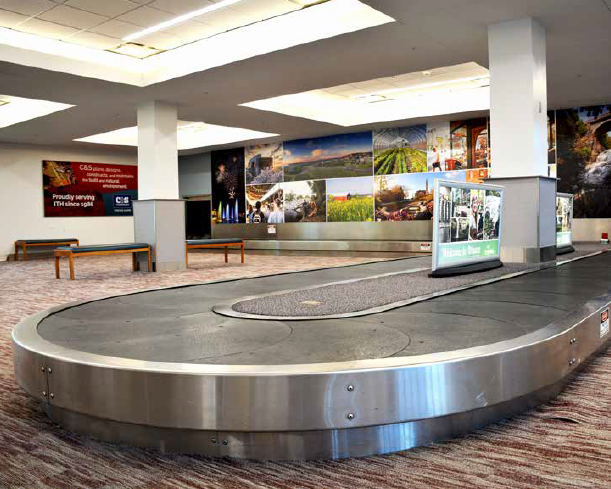 Advertising at the Ithaca Tompkins International Airport is a great way to connect with our community for a great value.
As a popular travel hub in upstate New York, Ithaca Tompkins International Airport sees thousands of passengers pass through its terminals each year. And with Terminal Advertising, businesses have the unique opportunity to connect with these passengers and promote their products or services.
Our Terminal Advertising program offers a variety of options for businesses looking to reach a captive audience. From digital displays to wall-mounted posters and custom signage, we offer a range of solutions to fit your needs and budget. And because our airport sees travelers from a diverse range of backgrounds, your message has the potential to reach a wide and varied audience.
In addition to traditional advertising options, we also offer sponsorship opportunities for events and amenities throughout the airport. Whether you're interested in sponsoring a charging station or partnering with us to host an event, we're committed to working with businesses to create unique and impactful advertising solutions.
At Ithaca Tompkins International Airport, we're dedicated to providing our passengers with the highest level of comfort and convenience. And with our Terminal Advertising program, businesses have the opportunity to connect with passengers and promote their brand in a meaningful way. Contact us today to learn more about how your business can get involved in our Terminal Advertising program.
Contact us for more information for pricing and advertising opportunities by calling 607-266-2643 or emailing cstephany@tompkins-co.org.