Social Media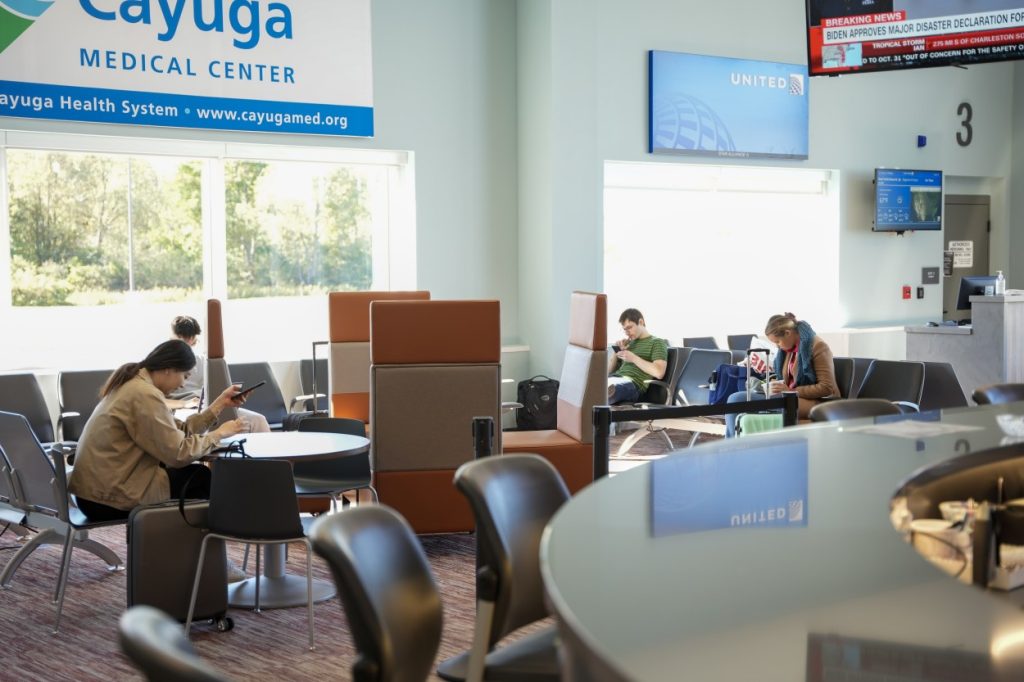 The Ithaca Tompkins International Airport is dedicated to providing our users with the best travel experience possible when flying to or departing from Ithaca, New York.
Through our social media accounts, we offer valuable information and insights that can help you make the most of your travels at ITH. By following our accounts on Facebook, Twitter, Instagram, YouTube, and LinkedIn, you can stay informed about our latest events, news, and updates.
On our Facebook page, you can engage with the Ithaca community, stay up-to-date with our latest news, and get inspired by the stunning photos and videos. Our Twitter account provides real-time updates on the latest news and events at the Airport, while our Instagram account features visually captivating photos and videos of the region.
Our YouTube channel is home to exciting travel videos that showcase the best of Ithaca, from the stunning waterfalls to the charming downtown area. Finally, our LinkedIn page is the ideal platform for professionals to connect with us and stay informed about our latest business news and updates.
We invite you to follow our social media accounts and become part of the #FLYITHACA community. By doing so, you'll never miss out on the latest news and you'll have access to valuable information that can help you plan your perfect trip.
Please support us by sharing your favorite stories of arriving and departing from our airport. Whether its for work, school or vacation we want you to get the best of your trip and then share that with the world. Thanks for making ITH part of your journey! #FLYITHACA