COVID-19 Travel Advisory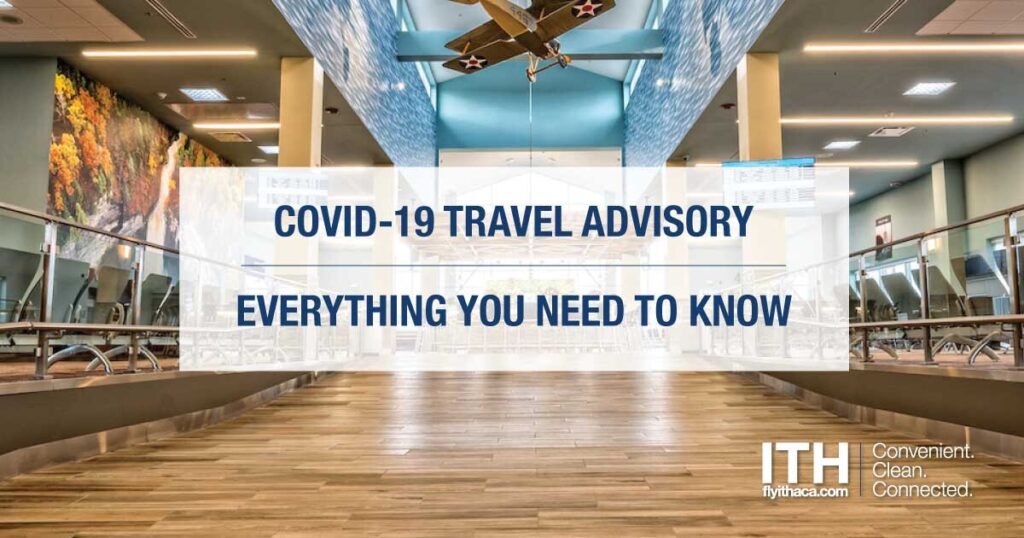 The New York State Travel Advisory went into effect on June 25th with the intention of protecting New York's successful containment of COVID-19. Designated states continue to be added and removed, with new mandates being regularly released to enforce the advisory. All travelers flying into New York State are expected to quarantine for 14 days if they have recently traveled within a designated state. The criteria for designating states with significant community spread of COVID-19 are:
A positive test rate higher than 10 per 100,000 residents over a seven-day rolling average, or;
A testing positivity rate of higher than a 10% over a seven -day rolling average
How to Quarantine
There are several precautionary quarantine requirements that New York State has listed, including (but not limited to) the following:
The individual must not be in public or otherwise leave the quarters that they have identified as suitable.
Separate quarters with separate bathroom facilities for each individual or family group. Access to a sink with soap and water, and paper towels is needed.
Food must be delivered to the individual's quarters.
For the full list of requirements, click here.
Exemptions
The requirements of the travel advisory do not apply to any individual passing through designated states for a limited duration (i.e., less than 24 hours) through the course of travel.
Examples of such brief passage include but are not limited to: stopping at rest stops for vehicles, buses, and/or trains; or lay-overs for air travel, bus travel, or train travel.
Exceptions to the travel advisory are also permitted for essential workers and are limited based on the duration of time in designated states, as well as the intended duration of time in New York. The Commissioner of Health may additionally grant an exemption to the travel advisory based upon extraordinary circumstances, which do not warrant quarantine, but may be subject to the terms and conditions applied to essential workers or terms and conditions otherwise imposed by the Commissioner in the interest of public health. For more details on these exemptions, click here.
Traveler Health Form
One of the newest mandates is a Traveler Health Form that all out-of-state travelers from designated states must complete upon entering New York. The requirement of this form is to help ensure that travelers are following the state's quarantine guidelines.
As part of the enforcement operation, enforcement teams will be stationed at airports statewide to meet arriving aircrafts at gates and greet disembarking passengers to request proof of completion of the State Department of Health traveler form, which is being distributed to passengers by airlines prior to, and upon boarding or disembarking flights to New York State.
Travelers who leave the airport without completing the form will be subject to a $2,000 fine and may be brought to a hearing and ordered to complete mandatory quarantine. Travelers coming to New York from designated states through other means of transport, including trains and cars, must fill out the form online.
Restricted States
The list of restricted states is constantly changing. For the most up-to-date list, visit coronavirus.health.ny.gov/covid-19-travel-advisory.
Questions?
For general inquires contact the call the Hotline: 1-888-364-3065 or Ask a Question.
To file a report of an individual failing to adhere to the quarantine pursuant to the travel advisory click here or call 1-833-789-0470.
Individuals may also contact the Tompkins County Health Department with questions.
For more information on exactly what you can expect flying in and out of the Ithaca Tompkins International Airport, check out our blog.
View more posts