What To Do In Ithaca?
Although Ithaca Tompkins Regional Airport is the Southern Tier's hub for connecting flights to Philadelphia, Detroit, and Newark, the majority of our incoming passengers stay in Ithaca after they land. Whether you are here as a student, on business, or just to get away for the weekend, Ithaca has lots of great things to do during your stay. Here are a few of ITH's favorite places to visit.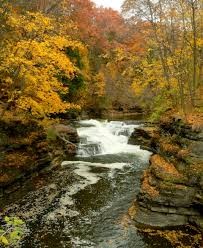 Ithaca, to say the least, is gorges. A trip to Ithaca wouldn't be complete without seeing at least one of our amazing gorges. We love to brag about our 150 waterfalls within ten square miles of the city. Cascadilla Falls, Fall Creek, and Foaming Falls are all within a short hike from Cornell University, and make a great day trip when the weather is nice. If you're staying closer to Lake Cayuga, check out Taughannock Falls: located in Taughannock State Park, this waterfall is three stories taller than Niagara Falls! Ever wanted to go swimming under a waterfall? Check out Robert S. Treman State Park for its supervised swimming hours and challenging hiking trails.

Downtown Ithaca offers a wide range of shops and restaurants with something for everyone. Only a short drive away from the airport, the Ithaca Commons is a pedestrian mall full of locally owned businesses. Whether you're looking for clothes, jewelry, books, or something out of the ordinary, we can guarantee you'll find something that catches your eye. Ithaca has more restaurants per capita than New York City. If you're looking for something to eat, the Commons offers cuisines from around the world, including Thai, Mexican, Ethiopian, and more!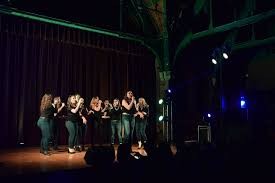 Performing Arts
Ithaca is home to many different performing arts organizations. Both Cornell University and Ithaca College bring in a variety of performers in addition to their regular performance seasons. The State Theatre of Ithaca offers concerts, lectures, and performances throughout the year, and has previously hosted big-name performers including Bo Burnham, David Sedaris, and Glass Animals. The City of Ithaca itself has three major theaters offering a variety of performances throughout the year: the Cherry Arts Space, the Kitchen Theatre, and the Hangar Theatre—which used to be the site of the old Ithaca Airport!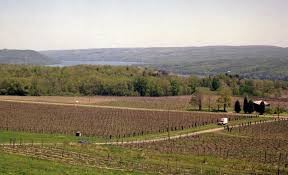 Wineries and Breweries
Ithaca is in the heart of the Finger Lakes wine region, and is home to many breweries, wineries, and cider houses. If you're looking for good local beer, the Ithaca Beer Company serves a variety of brews year-round. Pick up a case to take home or have a pint and some lunch in the tasting room. If you're looking for more formal dining options, check out the Bandwagon Brew Pub and the Scale House Brew Pub.
If beer's not your thing, check out some of the amazing wineries in Ithaca. We'd recommend Six Mile Creek Winery, Knapp Winery, and Lucas Vineyards. Visiting the Cayuga Lake Wine Trail is a great way to sample a large variety of wines made in the Finger Lakes. Some wineries like Bellwether Hard Cider and Wine Cellar offer a variety of wine and hard ciders to sample and purchase.  If you're looking for an exclusive cider house, check out the Blackduck Cidery and the Finger Lakes Cider House.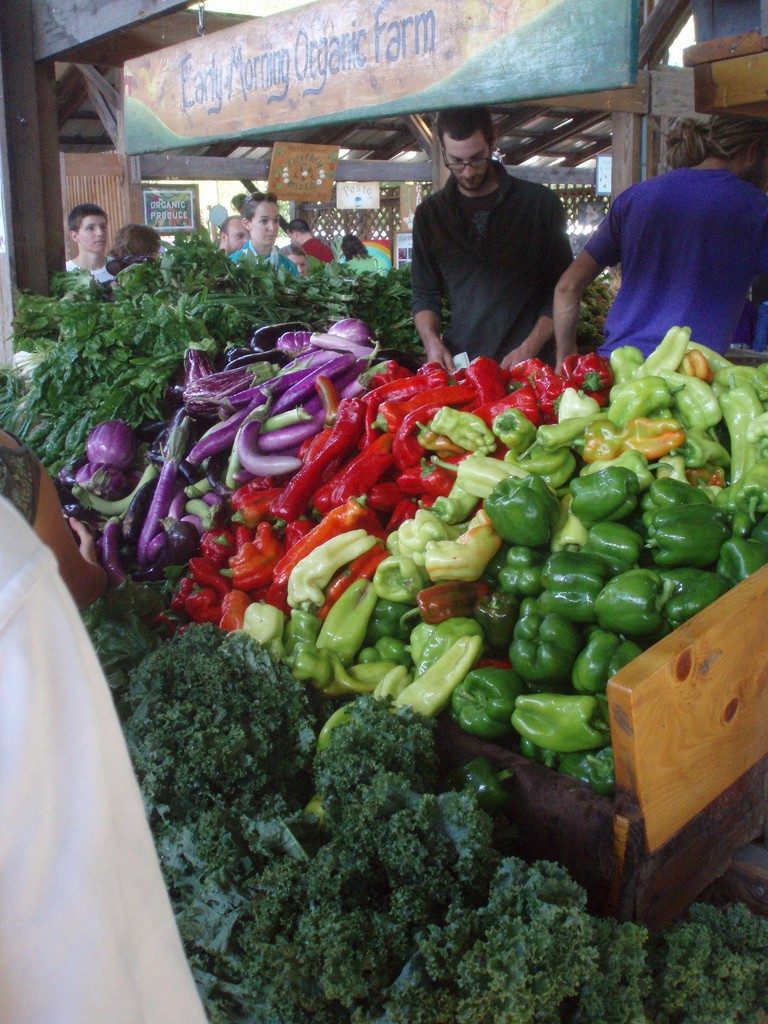 The Ithaca Farmer's Market
One of the most popular destinations for visitors coming to Ithaca is the Ithaca Farmer's Market. Located on the banks of Cayuga Lake, the Farmer's Market offers fresh local produce, ready-to-order food, and crafts made by local farmers and artists. During the summer, the market expands to Dewitt Park and East Hill Plaza. If you are coming to Ithaca in the winter, the Farmer's Market hosts a special Winter Market in The Space@Greenstar, a locally-run co-operative grocery store. No matter when you're visiting, you should definitely check out this local favorite!
These are only a few of the many activities and sights Ithaca has to offer, and all of them are just a short drive from the airport. If you'd like more information about Ithaca or how you can experience what we have to offer for yourself, visit our traveler information page, our information page, or contact us.
View more posts