The History of the U.S. Taking Flight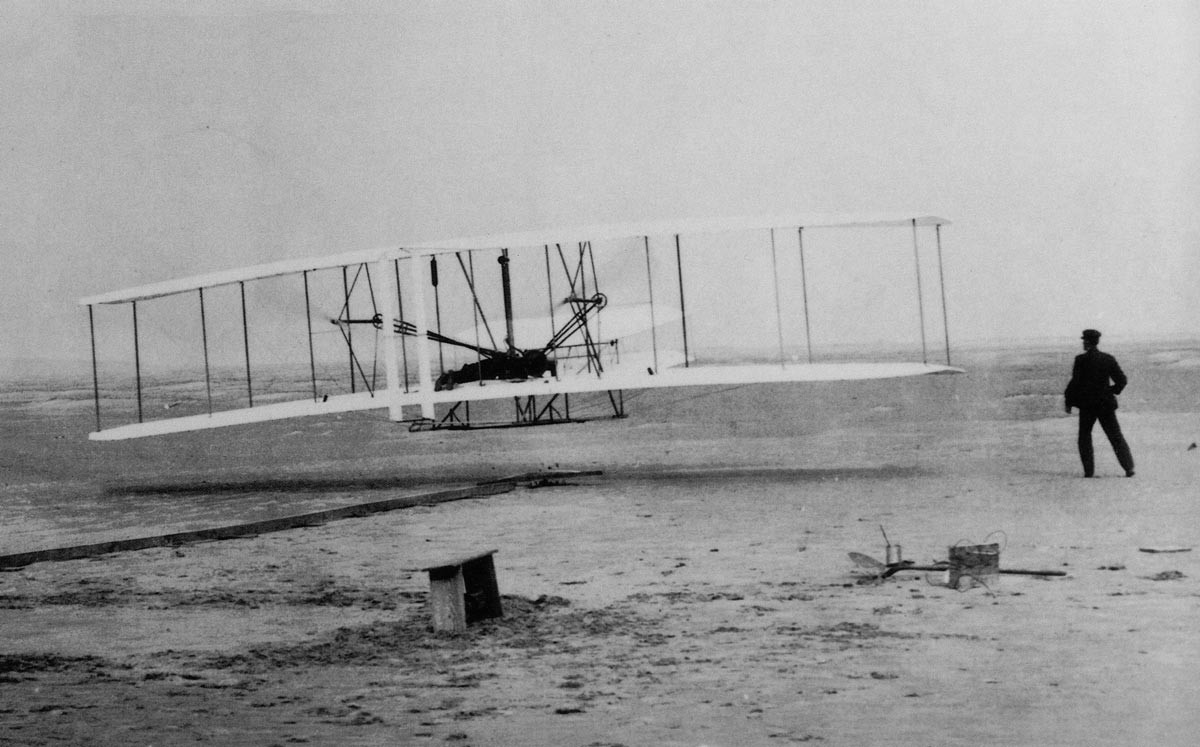 The FAA is Born
On December 17, 1903, Orville and Wilbur Wright changed United States history. On that day, the first powered flight took place. It was a mere 12 seconds, but this flying machine led to the development two short years later of the first "real" airplane. 
In 1925, the Air Mail Act, commonly known as the Kelly act, allowed the USPS to contract with private airlines. This cleared the way for commercial passenger service which began in the mid-1930s. At that time, air traffic controllers stood on the field and waved flags to aid the pilot in landing.
Industry leaders felt the need to improve aviation safety. Without safety guidelines, air travel could not meet its potential. As a result, the Air Commerce Act was passed in 1926. Traffic rules, pilot licensing, validating  aircraft, establishing airways, and maintaining aids to air navigation were put into place. 
In 1938, as a result of catastrophic crashes that had taken the lives of many, President Franklin D. Roosevelt signed the Civil Aeronautics Act. This legislation established the CAA – Civil Aeronautics Authority, a three-member agency run by the federal government that regulated aviation services, conducted accident investigations, and recommended safety standards to prevent accidents.
In 1940, President Roosevelt split the CAA into two agencies –  the Civil Aeronautics Administration and the CAB, the Civil Aeronautics Board.
On June 30, 1956, two planes collided over the Grand Canyon. This crash amplified that very little had been done to reduce the number of midair collisions as U.S. air traffic doubled since the end of World War II. Hence, the birth of the Federal Aviation Administration.
The FAA is Created
On May 21, 1958, Senator Mike Monroney of Oklahoma introduced a bill to create an independent Federal Aviation Agency. A need to create safe airspace in the U.S. was imperative. So on August 23, 1958, the President signed the Federal Aviation Act, ultimately headquartered in the Federal Office Building in Washington, D.C. 
On April 1, 1967, under President Johnson, Congress authorized the creation of the Department of Transportation. On that day, the Federal Aviation Agency became one of several organizations within the DOT and received the new name, the Federal Aviation Administration (FAA). The Civil Aeronautics Board was transferred to the National Transportation Safety Board.
Because of the diligent work of the FAA, aviation has become the most efficient, reliable, and extremely safe means of transportation over the past 50 years. They defined a vision of the future that integrates achievements in safety, security, efficiency, and environmental harmony.
The commercial airline industry is a $250 billion dollar industry. Because of the FAA's hard work in the aviation industry through the years, the chance of a fatality happening is 1 in 7 million. 
View more posts