Widespread Appreciation
Last week, the Ithaca Tompkins International Airport held an appreciation event for customers, the return of United Airlines, and all airline partners and tenants for their commitment and dedication to the airport throughout the COVID-19 pandemic. After a very long and difficult year for all entities under the ITH umbrella, last week marked a significant turning point. Things are looking up!
On Thursday, June 3rd, complimentary coffee, fruit, baked goods, and ITH swag was available for all travelers to take as they pleased. Traffic has increased significantly in our terminal, with an average of 10 daily flights. We wanted to show our appreciation for travelers choosing to fly in and out of ITH.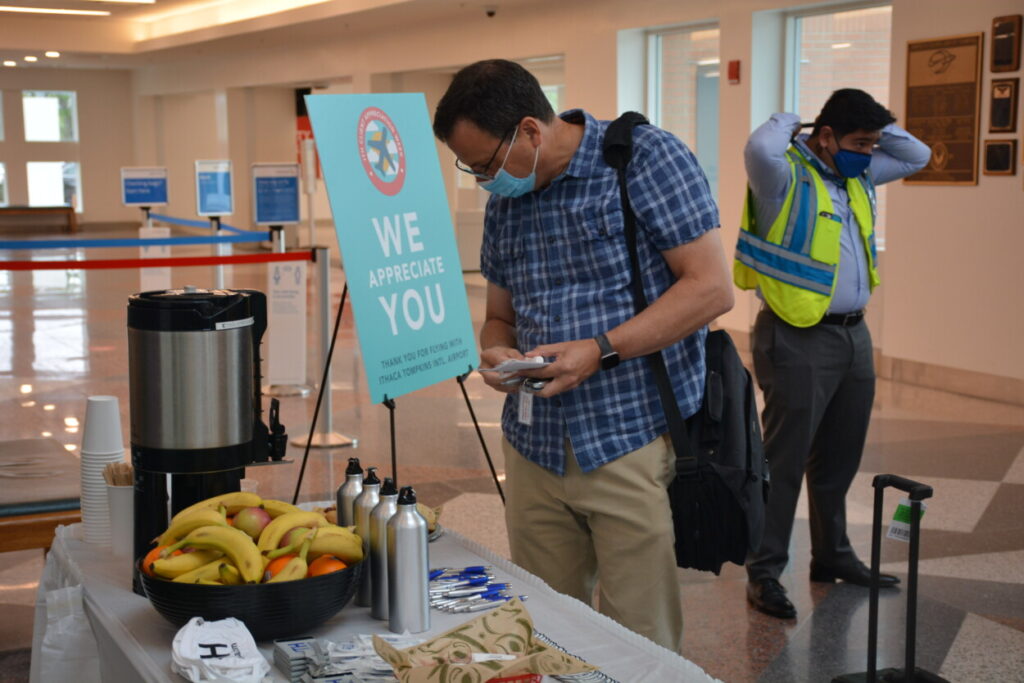 An Instagram "selfie" frame was also provided for passengers to snap photos in and give a thumbs-up. The frame will be moved to the secure side of the airport this week with an ongoing chance for passengers to win a $500 travel voucher if they post a photo in the selfie frame on their Instagram story and tag @fly_ithaca or use one of our hashtags.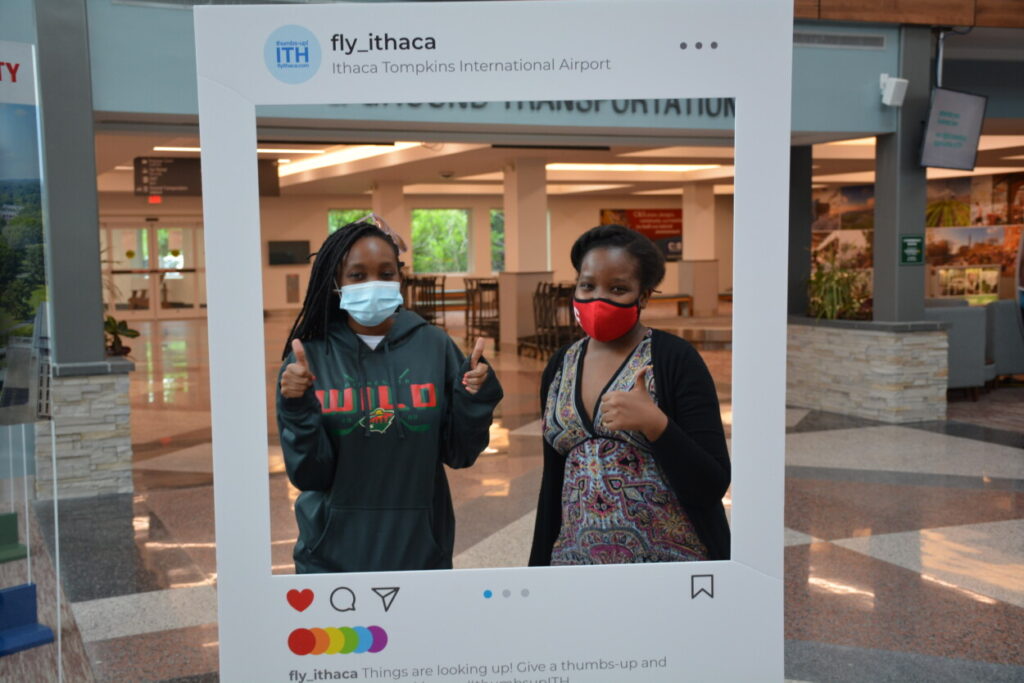 The celebration continued on Thursday with a small gathering around noon to welcome the first United arrival from Washington, D.C. since they paused service at the start of the COVID-19 pandemic. Remarks were made by Mike Hall, Director of ITH, Larry Baum, Chairman of the Air Service Board, Leslyn McBean-Clairborne, Chair of Tompkins County Legislature, and David Lorduy, Sales Manager for United Airlines.
Several remarks also included a wider appreciation for Delta and American for their continued service and commitment to Ithaca.
View more posts