11 Summer Activities in the Ithaca Area
In our humble opinion, Summer in the Finger Lakes is a big slice of heaven. There is natural beauty everywhere you turn and endless outdoor activities at your fingertips. Gorges, waterfalls, hiking, wineries, paddling, camping, you name it. There's something for everyone. There is a reason the Finger Lakes is often popping up in travel publications and booming with tourism. If you're visiting the area and need some recommendations on where to go, what to do, and what to see, we put together a list of some activities that might help you assemble an itinerary!
Attend an Outdoor Show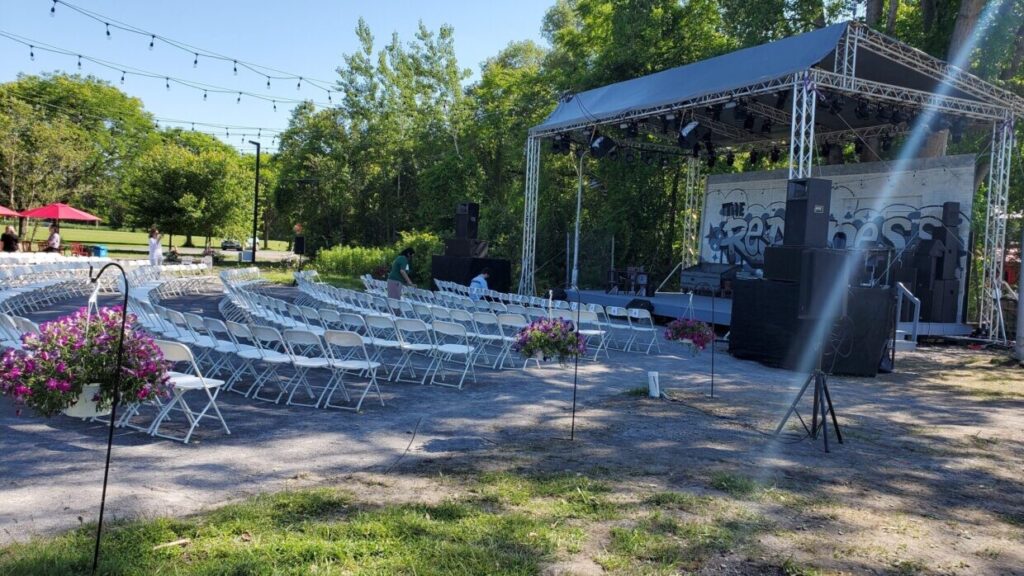 Our beloved performing arts scene in Ithaca is beginning to bounce back, and certain groups like The Hangar Theatre are offering live outdoor performances for the community to attend and enjoy. The Hangar recently constructed and opened an outdoor stage behind their theatre across from the dog park, and many other organizations have exciting upcoming plans as well. So, grab a friend, grab some tickets and experience our highly talented scene of performing arts.
Bike the Black Diamond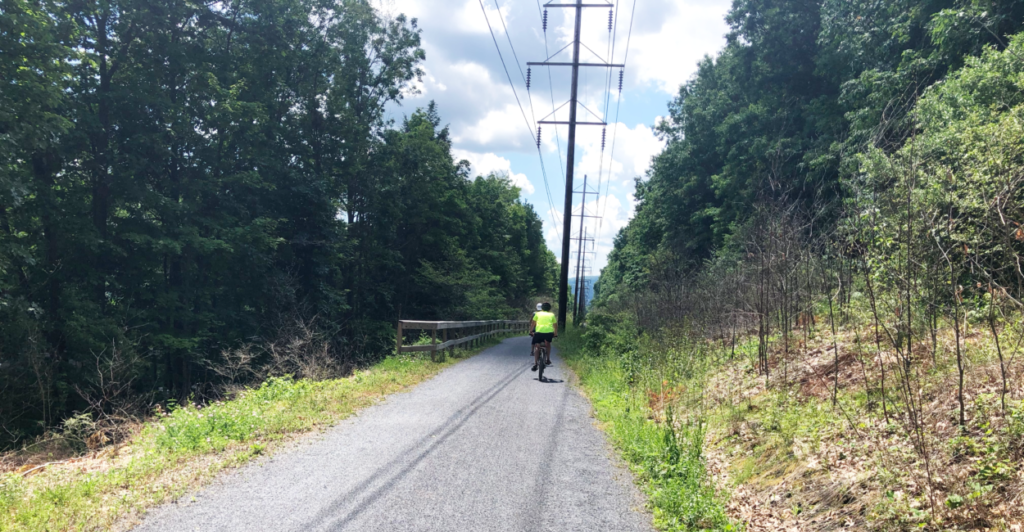 The Black Diamond Trail is named after the Black Diamond Express, which once ran from Buffalo to New York City along the Lehigh Valley Railroad. The trail is perfect for cyclists of all levels and offers beautiful views from start to finish. It begins by the Ithaca Children's Garden, where you can find plenty of parking, and ends at Taughannock Falls State Park in Trumansburg. The 8.5-mile stone-dust trail along the upland slopes of Cayuga Lake makes for a leisure and enjoyable bike ride, with a 215 foot-waterfall waiting at the end. If you aren't a cyclist, walking or running is another way to experience the range of natural landscapes, from a towering canopy of maple and other trees, to views of agricultural lands, and dozens of ravines racing towards Cayuga Lake. There are also certain spots along the way to stop and rest on a bench facing a waterfall.
Camp at Taughannock or Watkins Glen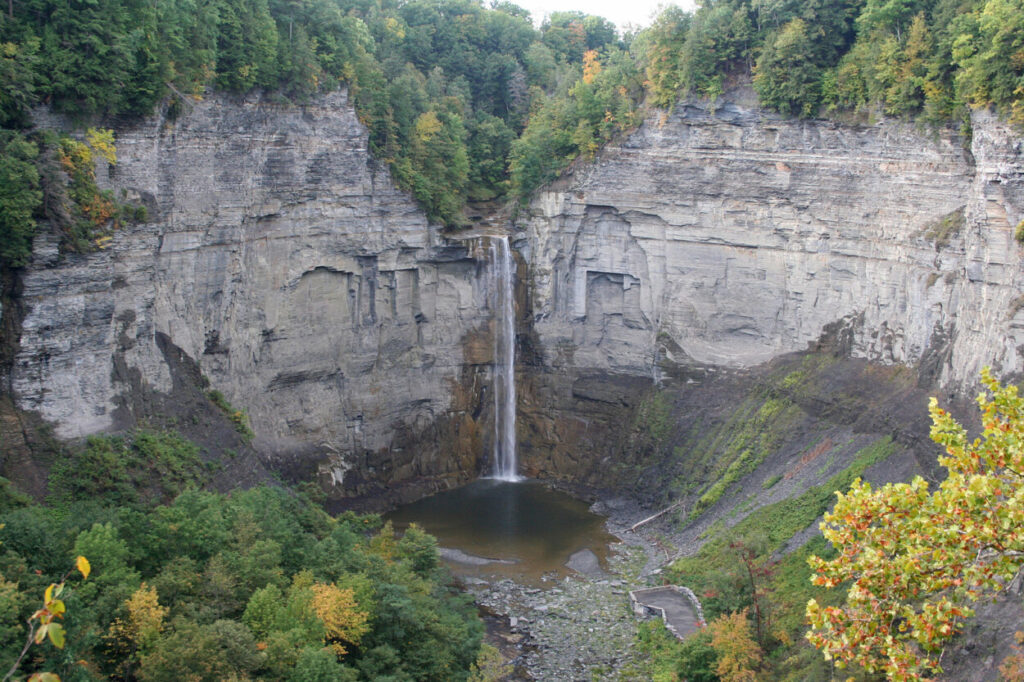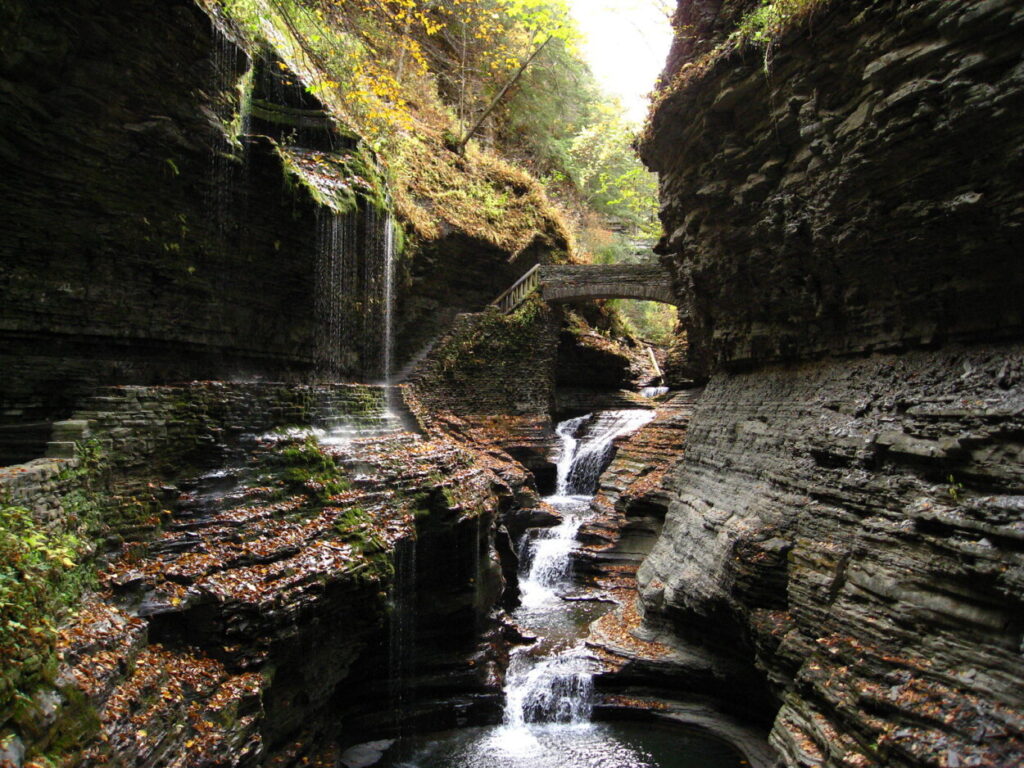 Camping is great way to disconnect with reality and reconnect with nature. The Finger Lakes Region is a very popular camping destination as it's home to some of the most extraordinary parks in New York State. We suggest Taughannock Falls State Park or Watkins Glen State Park, both of which have outstanding natural attractions. Taughannock Falls State Park is home to a 215-foot waterfall and has campsites and cabins overlooking Cayuga Lake, while Watkins Glen State Park offers 305 campsites and will keep you busy with its famous glen streaming 400 feet past 200-foot cliffs, generating 19 waterfalls along its course. There are incredible hiking trails at both parks, but Watkins Glen boasts an Olympic-size swimming pool and excellent fishing in nearby Seneca Lake.
Have a BBQ in Stewart Park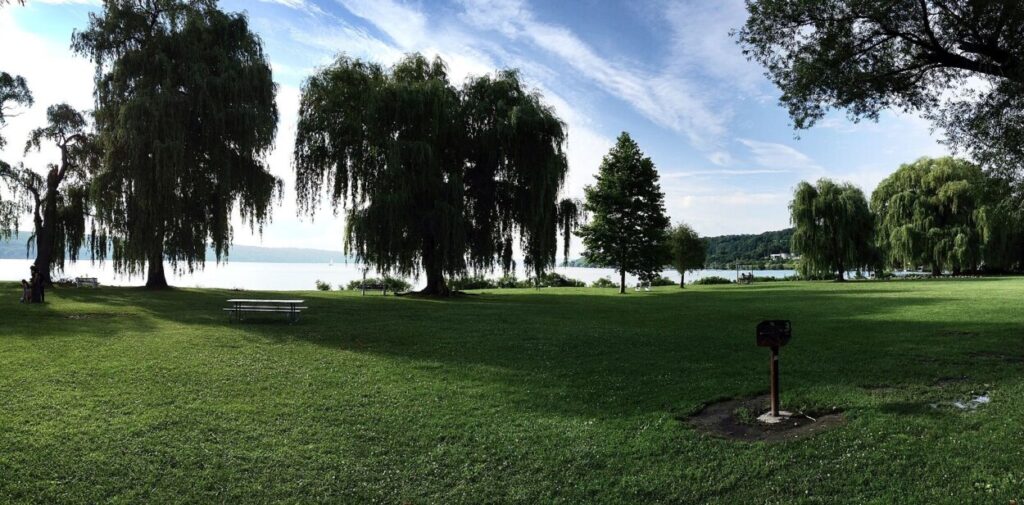 It would be easy to spend an entire summer day in Stewart Park; pavilions, playgrounds, tennis courts, basketball hoops, picnic tables, fishing spots, and most importantly, BBQ stands! Bring some charcoal, claim a BBQ stand and grill the day away on the shoreline of Cayuga Lake. It's the perfect place to play, relax, and explore, whether you're with the whole family, just a few friends, or that special someone. Oh, and we highly recommend sticking around for the sunset, as Stewart Park offers some of the best lake views in Ithaca.
Discover The Cayuga Lake Wine Trail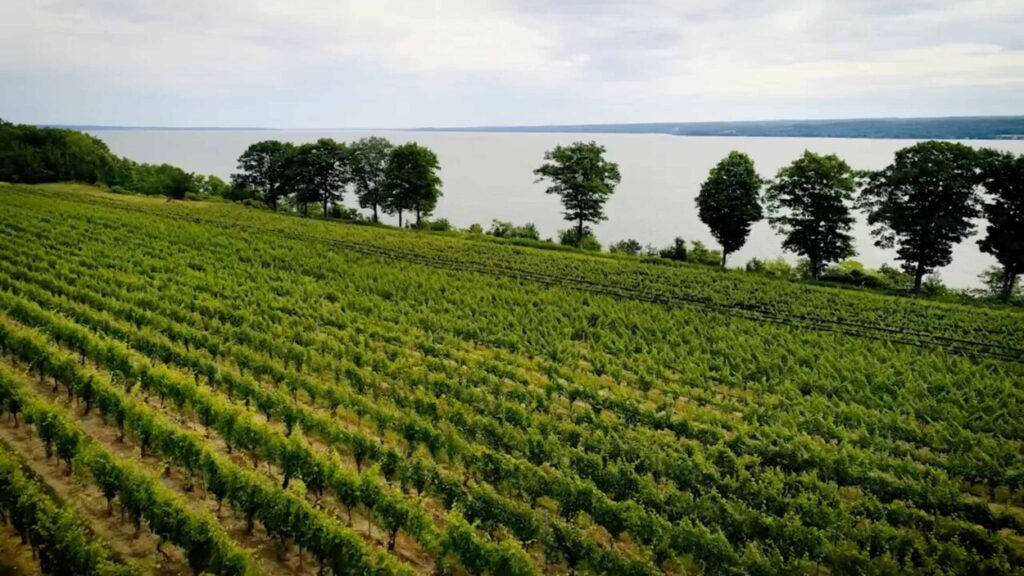 Cayuga Lake has become a highly respected wine region because it is surrounded by chalky, high-lime soil, which is well suited for growing grapes. The Cayuga Lake Wine Trail is America's first and longest running wine trail. It is scenic, diverse, and delicious, and every winery has something a little different to offer. Without stopping, it takes about two hours to drive around the lake, so if you're thinking of doing the whole loop, we suggest selecting a handful of destinations and dedicating a day or a weekend to the trail. If you're a wine lover, you'll have the chance to taste national and international award-winning wine, and if you're not, there are also distilleries, breweries, cideries, creameries, and a range of restaurants along the route. Check out the Visit Ithaca website to download the Wine Trail brochure and plan your excursion.
Walk the Waterfront Trail & Picnic in Cass Park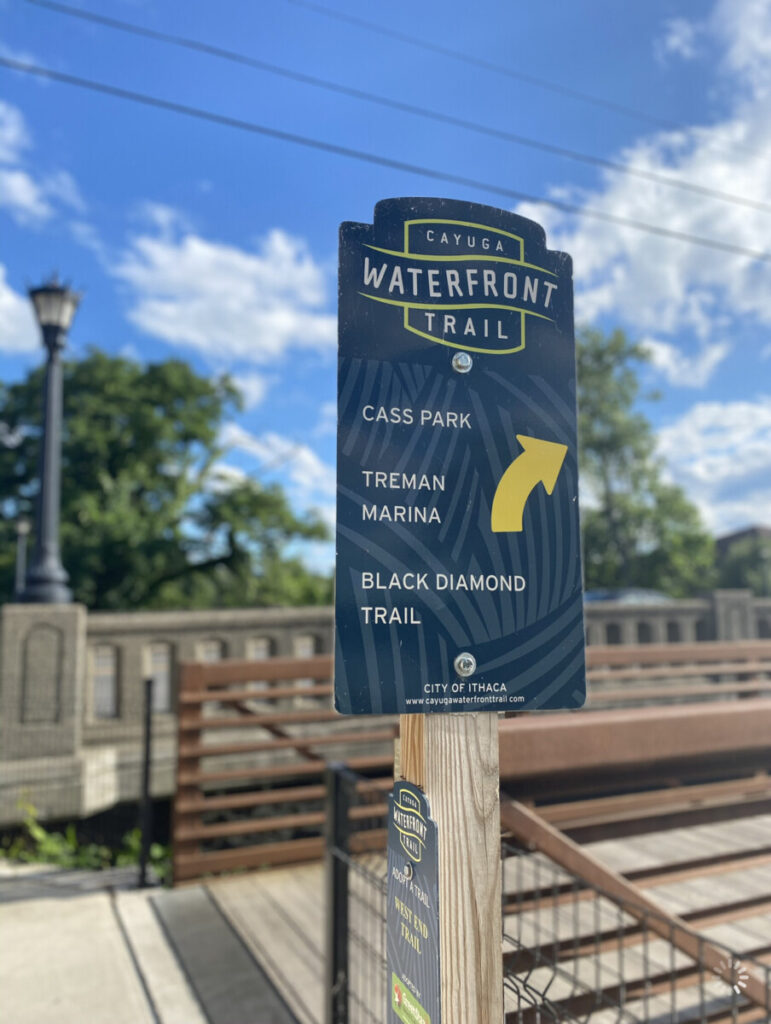 Connected to Stewart Park is the Cayuga Waterfront Trail, a 5.5-mile, multi-use trail connecting Ithaca's most popular waterfront destinations. If you want a little more excitement than just walking, the Waterfront Trail is perfect for running, biking, roller skating, skateboarding, scootering, and more (anything non-motorized is fair game). A 2-mile loop in Cass Park extends to a linear trail connecting the West End/Inlet Island area, the Ithaca College and Cornell University Boathouses, Ithaca Farmers Market, Newman Golf Course, Stewart Park, the and Ithaca Youth Bureau. Cass Park is a perfect place to have a picnic lunch, as there are several secluded picnic tables with gorgeous lake views.
Paddle the Cayuga Lake Inlet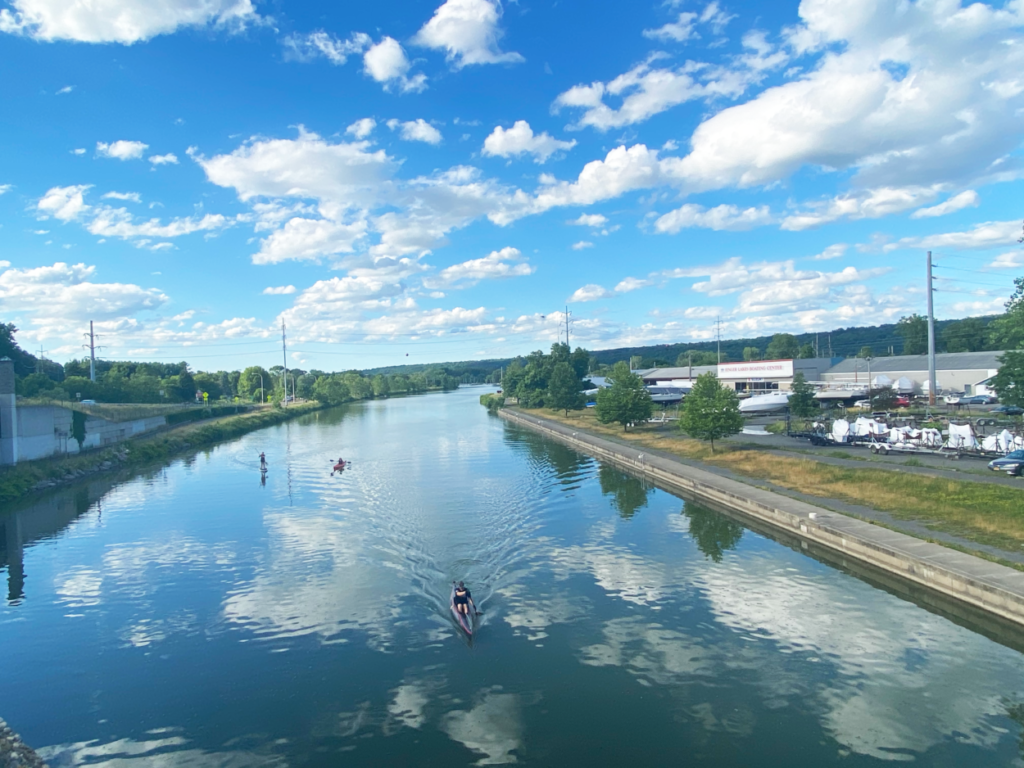 The Cayuga Lake Blueway Trail is dedicated to providing information and opportunities to paddlers on Cayuga Lake. They outline a number of 'Day Trips' for people who would like a specific route to follow, and we suggest their four-mile loop titled 'Cass Park to Cayuga Inlet Loop'. Heading south, this trip follows the Cayuga Inlet past Inlet Island, left at the fork, to Six Mile Creek; then turns east up the creek to the Plain Street bridge. Turning around, the trip heads west back up the creek to the Flood Control Channel; and turns north to head back to Cass Park. If you have your own canoe or kayak, you can launch them at Cass Park, or you can rent from Puddledockers, located right on the Waterfront Trail.  The inlet is a very peaceful place to paddle with lots of wildlife to observe.
Visit Cornell Botanic Gardens & Lab of Ornithology
Spend a day this summer exploring some of what Cornell University has to offer. Their Botanic Gardens are open to the public this summer and there is lots in bloom and lots to explore. Once you arrive at the gardens, you can choose whether you're up for a gorge hike or a leisure garden stroll. There is plenty to explore and lots to learn at the Cornell Botanic Gardens. While you're on campus, keep the nature train going by visiting the Cornell Lab of Ornithology. The lab is surrounded by a 230-acre sanctuary with 4 miles of trails, open daily from 10am until 4pm. Be sure to check the website before your visit.
Explore Downtown Ithaca with an Ice Cream Cone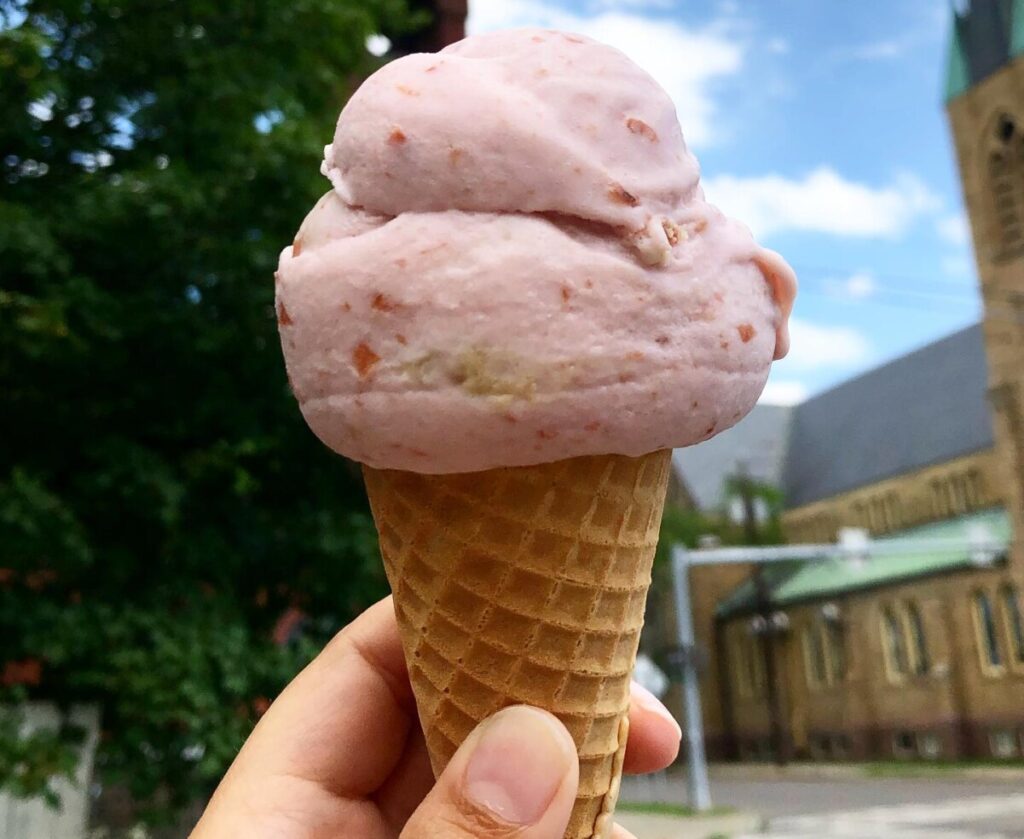 Downtown Ithaca also has a lot to offer, from street art, to live music, to the unique four-block pedestrian walkway known as The Commons. The Commons are jam packed with more than 100 independently owned and operated shops and boutiques, restaurants, art galleries, and more. We suggest you begin your downtown exploration by grabbing a soft serve ice cream cone from Sweet Melissa's, located on 200 W Seneca St, connected to Shortstop Deli. If you're more of a hard ice cream fan, we suggest checking out the Cayuga Lake Creamery in the Dewitt Mall.
Go Fishing in Fall Creek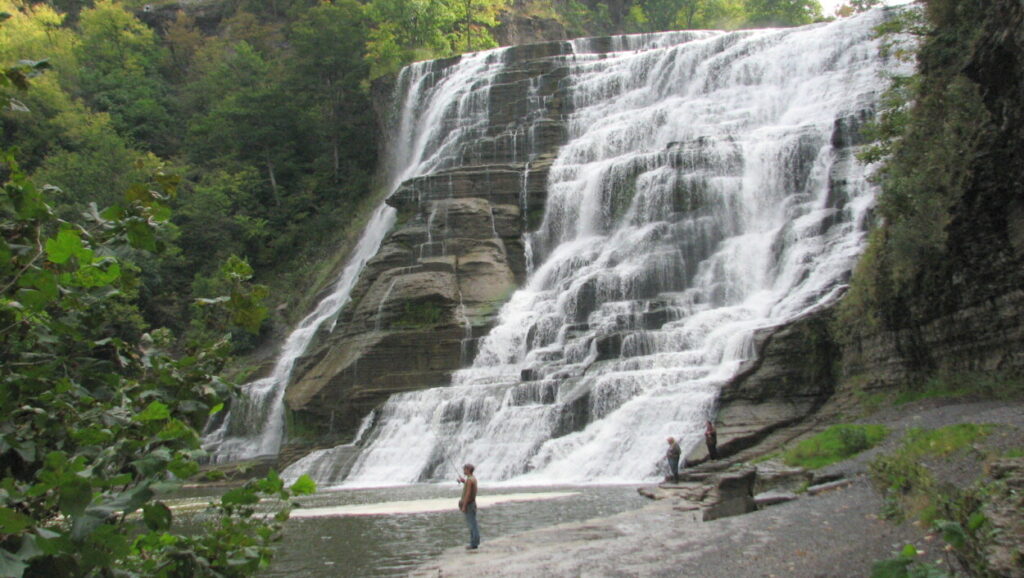 Fishing is very popular in Ithaca, specifically in Fall Creek. There are nearly 11 miles of Public Fishing Rights along Fall Creek, and the common species vary; above Ithaca Falls you'll find brown trout, brook trout and smallmouth bass, whereas below Ithaca Falls you'll find rainbow trout, brown trout, Atlantic salmon and smallmouth bass. Although you may have more luck in the Fall than the Summer, it's still a fun activity to try.
Dine on the Aurora Streetery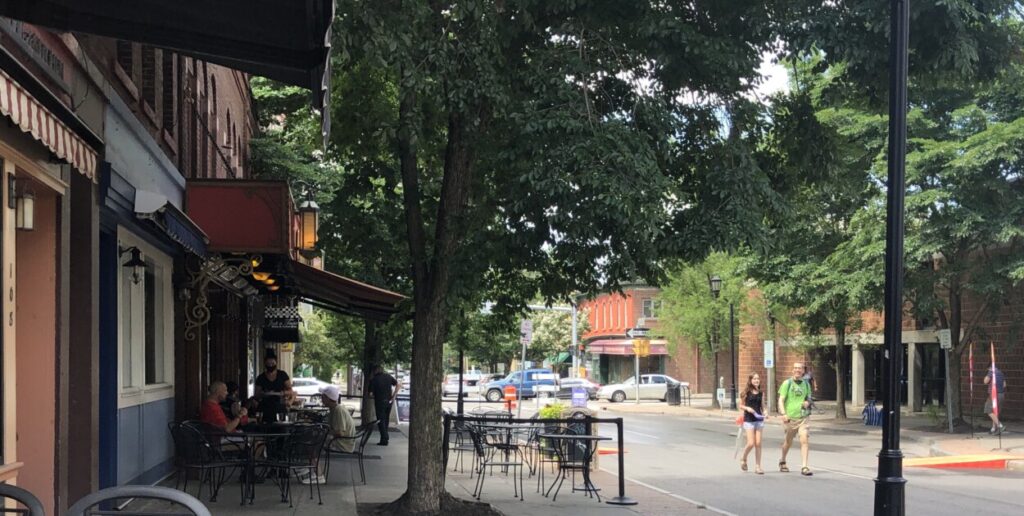 Nearly all restaurants downtown have reopened, and residents and visitors have been very excited to dine outside, especially on the iconic and beloved Restaurant Row or "Streetery". Located on Aurora Street, Restaurant Row is downtown Ithaca's dining hub with a wide variety of cuisine options. From fine dining to tapas to street inspired food, Restaurant Row has you covered. The City of Ithaca has closed down this block of Aurora Street so that restaurants can extend their tables to the edge of the sidewalk and pedestrians can walk in the street; this will last throughout the summer, possibly even longer. For more details on what Restaurant Row can offer, check out their webpage on downtownithaca.com!
View more posts