Things Are Looking Up!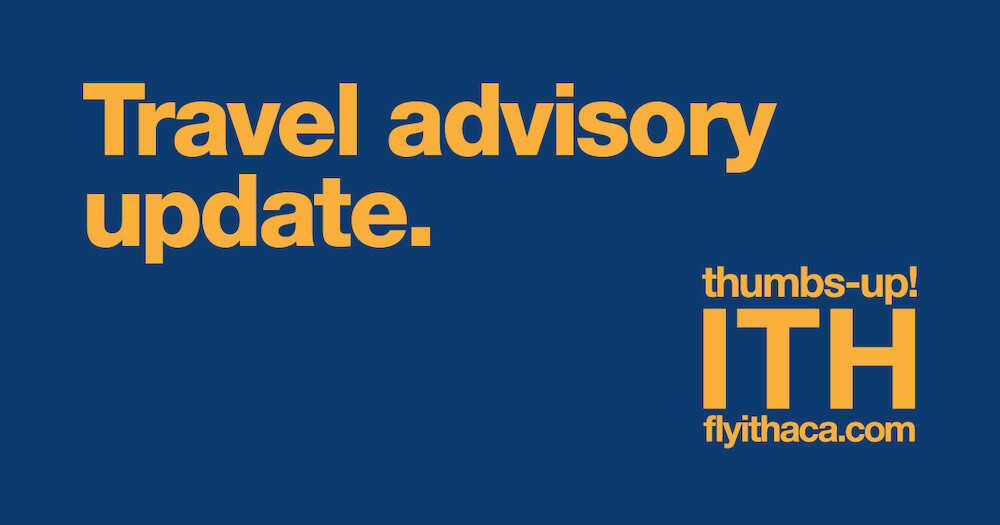 Things are really starting to look up around here. As of April 1st, the New York State travel advisory has been lifted and as an added bonus, American Airlines has resumed a second daily flight to Charlotte (CLT) effective Friday, April 2nd.
In terms of the travel advisory changes, domestic travelers flying into New York State after April 1 will continue to be advised to quarantine as an added precaution, but the only remaining requirement upon arrival will be the completion of the Traveler Health Form. Individuals should continue strict adherence to all COVID-19 safety guidelines to stop the spread, including mask wearing, social distancing and avoiding gatherings. Mandatory quarantine remains in effect for international travelers.
Airport Director Mike Hall feels that things are looking up, sharing, "Air travel is an important index of economic activity and nationwide there has been a sharp increase in passenger enplanements, signaling our strong economic recovery as pandemic restrictions ease."
Regarding the increased service to Charlotte, the two daily 140-minute flights will provide Ithaca with a greater connection to the second largest American Airlines hub, allowing access to hundreds of nonstop destinations around the globe. CLT has one passenger terminal with more gates than any other single airport terminal building in the United States.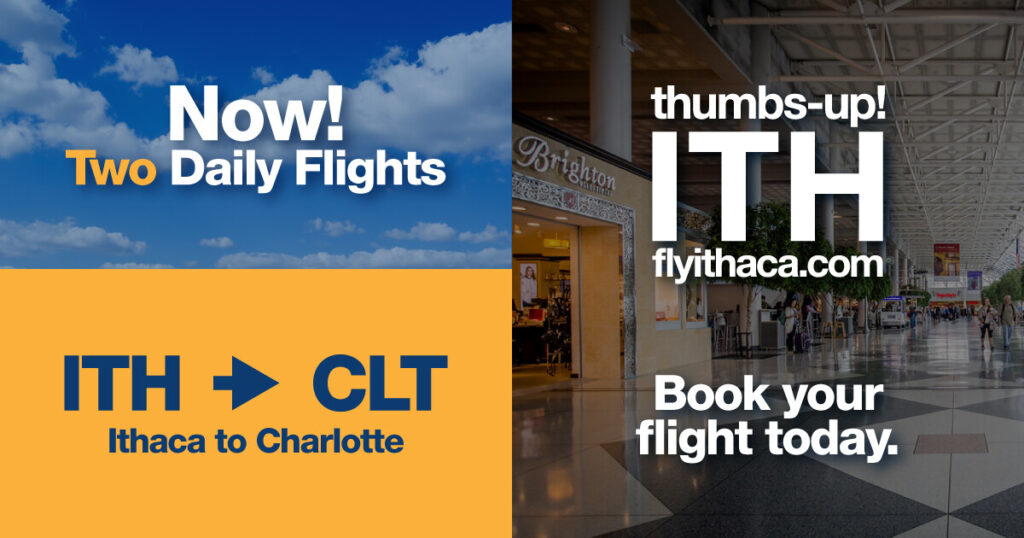 "Expanding Charlotte service for our community is going to be of great benefit to all those who fly. This hub will provide much more reliable service year-around and connects to many destinations in the US and around the world. As passenger counts increase, we'll be seeing larger aircraft being used on this route," said Larry Baum, Chairman of the Air Services Board.
To learn more about what we're doing to keep passengers safe, click here.
View more posts