Ithaca Tompkins Intl. Airport Receives $1.3 Million in Federal Assistance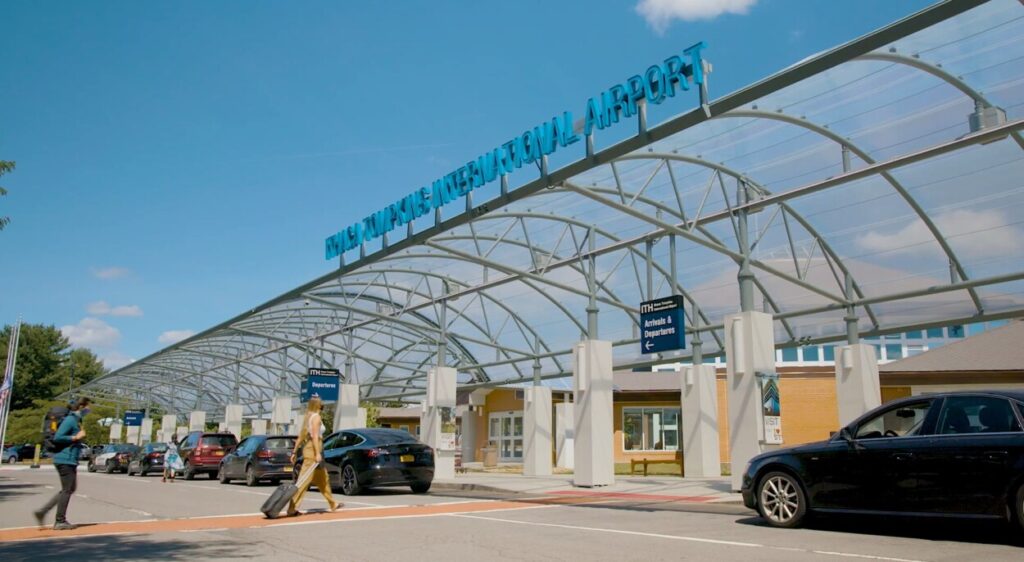 The Ithaca Tompkins International Airport is set to receive over 1.3 million dollars from the federal COVID-19 relief package that was passed last month.
After several days of negotiating on behalf of Upstate New York, U.S. Senator Charles E. Schumer and U.S. Senator Kirsten Gillibrand revealed that last month's bipartisan COVID relief package includes $36,559,697 for specific airports across Upstate New York, with ITH receiving exactly $1,374,723.
"We're deeply grateful to our federal representatives for continuing to provide assistance during these very difficult times with the pandemic," says Airport Direct Mike Hall. Industry projections are hopeful that air travel will be around 80 percent of what it normally is by mid-summer, but that depends on the tenuous vaccine distribution program. "We've got a lot of hope and optimism that those actions that are underway will result in us turning the corner on the pandemic, getting it behind us."
Even with a slight bump around when Cornell University's students returned home just before Thanksgiving, ITH is still seeing about 70 percent less air travel year over year from 2020—which is actually less of a dip than what's been seen elsewhere in New York State.
"Air travel is vital to the connectivity and success of the Upstate economy, which is why, as New York battles a second wave of the pandemic, I fought tooth and nail in negotiations to get airports the funding they need to keep services running," said Senator Schumer. "Airports serve important functions in many communities, especially in more rural areas, connecting people to the rest of the world and allowing for economic opportunities to land. In the new congress, I will continue to fight for federal funding to keep our airports open and operational and to make sure Upstate New York has the help it needs to revive and thrive."
"As New Yorkers continue battling the COVID-19 crisis, we cannot leave airports behind,  said Senator Gillibrand."Airports, travel, and tourism will be a critical part of our economic recovery and these federal dollars will help airports across Upstate New York continue providing high-quality and safe transit when travel takes off."
Ithaca Tompkins International Airport is thrilled to continue offering convenient, safe service and is confident in the resiliency of our employees, our airline partners, tenants, and our community as a whole.
View more posts