Ithaca Tompkins International Airport Completes Fuel Farm Project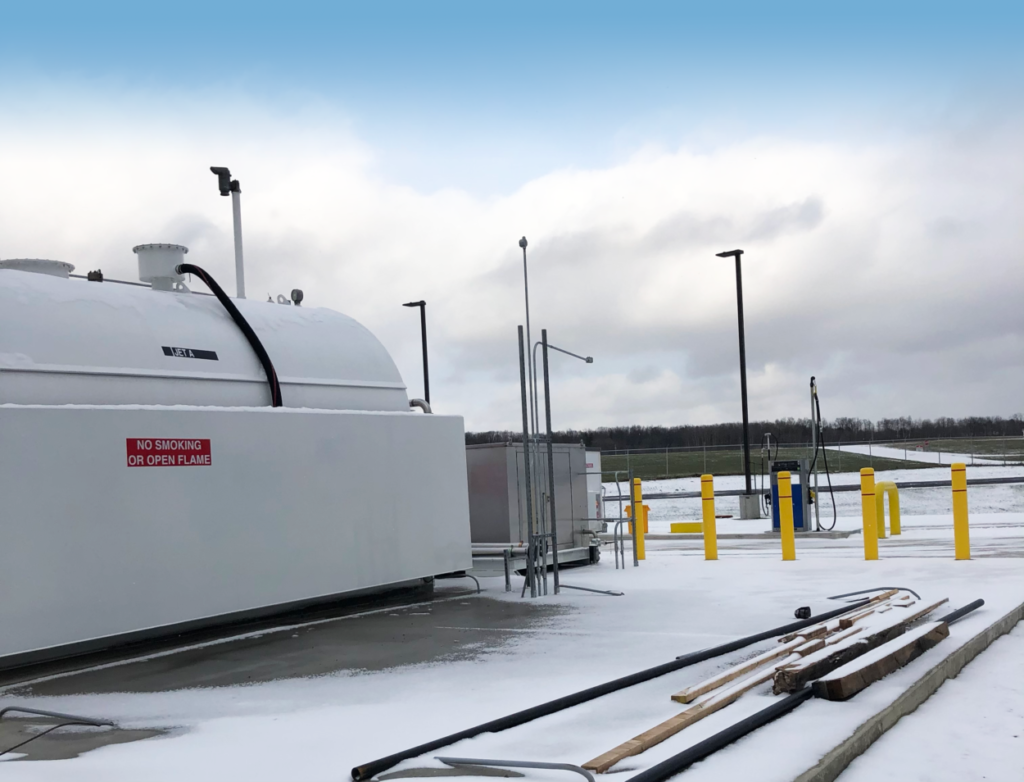 We are very excited to announce that the new fuel farm at Ithaca Tompkins International Airport is now complete, with a successful first week of operation in the books.
The fuel farm is a facility used for storage and distribution of jet and diesel fuel, as well as unleaded gas for support vehicles. Fuel farms are common at airports so they can efficiently supply airport fuel for all ground and air activities, without relying on daily shipments from fuel suppliers.
Over the course of the past year, construction of the long-desired fuel farm has been underway at our airport, in partnership with the New York State Department of Transportation. The project was funded by a New York State Grant for two primary reasons. One was to resolve a serious safety issue caused by mixing refueling vehicles with student pilot training, as the old fuel farm was by the East Hill Flying Club.  The other primary purpose of the new fuel farm was to have a consolidated fueling station for municipal vehicles, rather than building multiple separate facilities.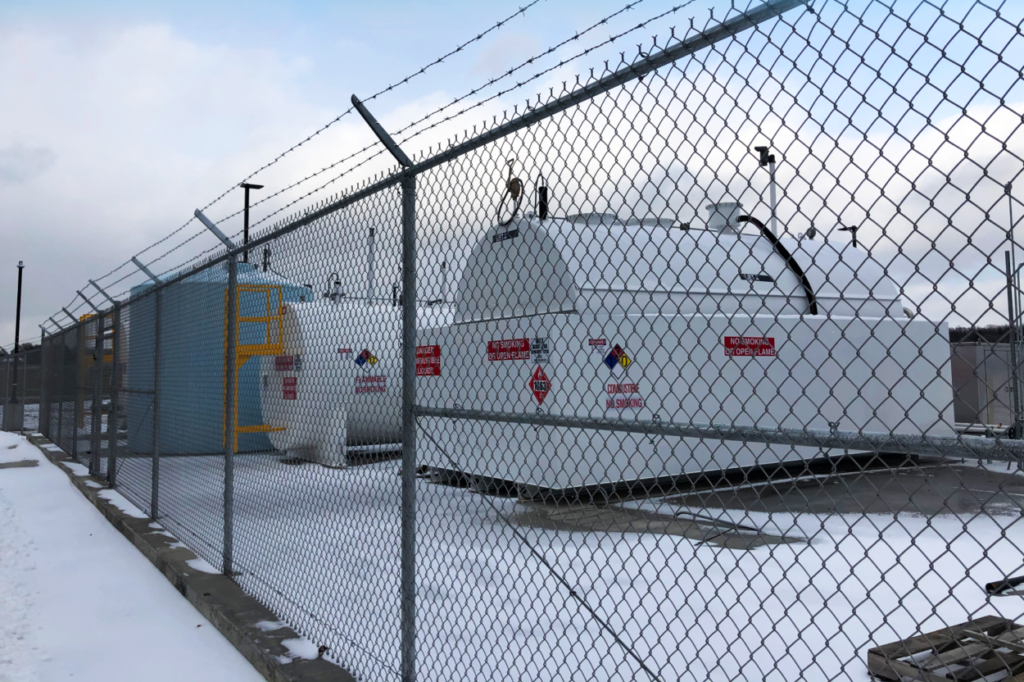 The fuel farm will primarily be used by our Airline Partners, Taughannock Aviation, Airport Operations and municipal fleet vehicles, like the Tompkins County Sheriff. It is located along Warren Road just north of the Tompkins County Public Safety building.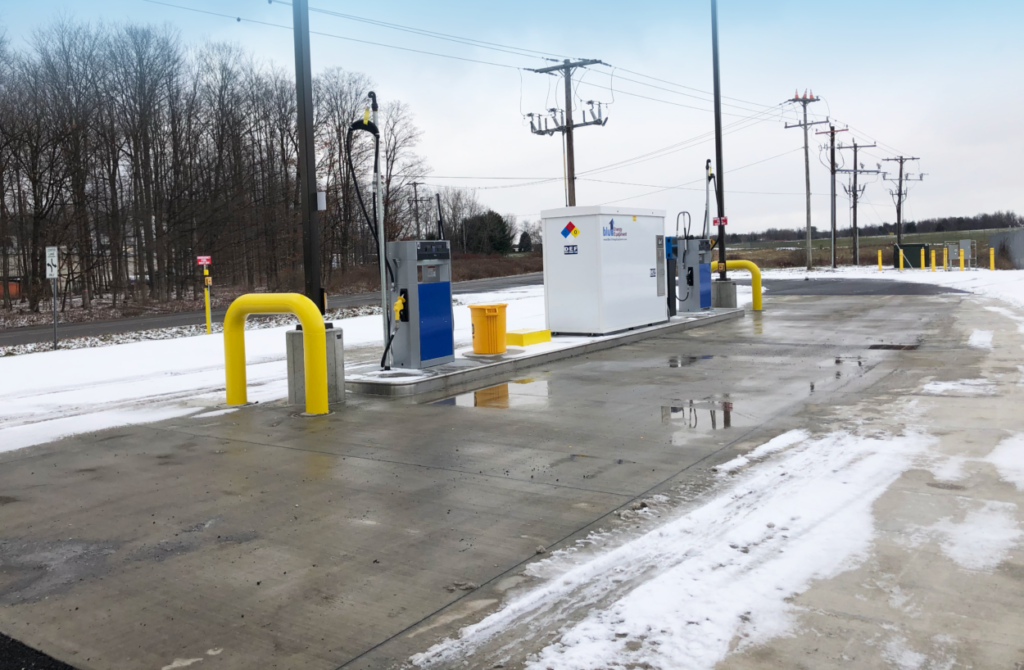 In its first week of operation, the fuel farm pumped over 2000 gallons of diesel and 1000 gallons of unleaded gas.
View more posts