Mike Hall Appointed to New York Aviation Management Association Diversity and Inclusion Committee

Mike Hall recently accepted an invitation to serve on the Diversity and Inclusion Committee for the New York Aviation Management Association (NYAMA), with a mission to strike a vision for diversity and inclusion in the NYS aviation workforce.
The Diversity and Inclusion Committee was recently reformed after lapsing several years ago. This reformation has been spearheaded by Christina Callahan, former NYAMA President and current Deputy Director at LaGuardia Airport.
"Christina Callahan and I discussed the need to proceed vigorously with this initiative – diversity and inclusion isn't something that can be put on the backburner. Diversity provides opportunity and inclusion leverages that opportunity into prosperity," says Hall.  "Our timing is good, because many aviation related employees have retired during the pandemic and as the industry rebuilds during recovery there will new career opportunities available."
Kristen Cerro, leader of Eastern Region aviation practice for C&S Companies and Stephanie Saracco, Manager of Ogdensburg International Airport, agreed to join the Committee as well, with the first meeting set to take place in two weeks.
Hall is greatly looking forward to this new appointment, as he's long considered social justice to be a passion that has guided his life, alongside flight.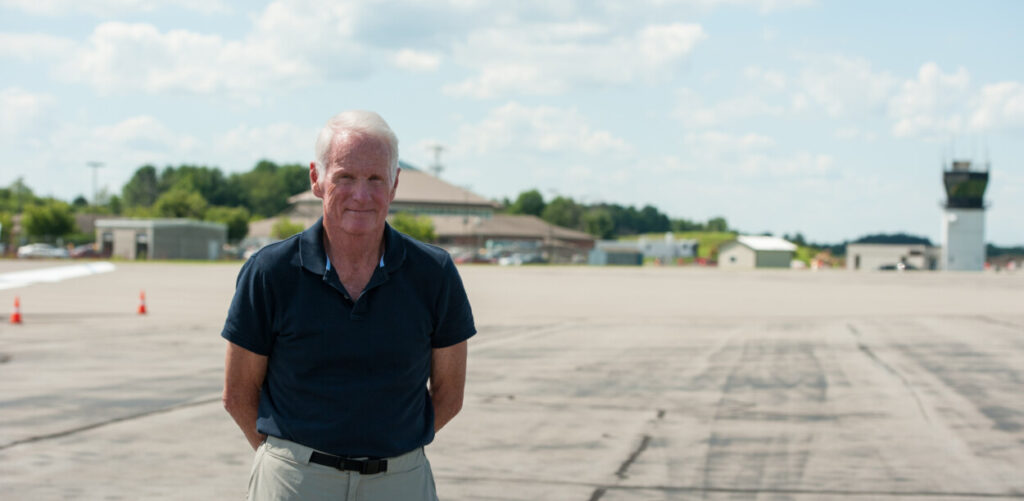 "I have a lifelong passion for issues involving Civil Rights and Social Justice, dating to my time in USAF pilot training at Selma, AL.  That was just after Dr. King and John Lewis focused our attention on racial injustice and the name Selma became a notorious reminder of their struggle."
There are 13,000 people represented by NYAMA members and affiliate members, including airport managers and representatives from over 120 of the commercial and general aviation airports in the state. For the past 42 years, NYAMA has served as the voice of New York's aviation industry and has long been at the center of the state's aviation community, providing a forum for members to exchange information and ideas and to connect with industry leaders and experts, as well as with each other.
View more posts