Why Is An Airport Essential?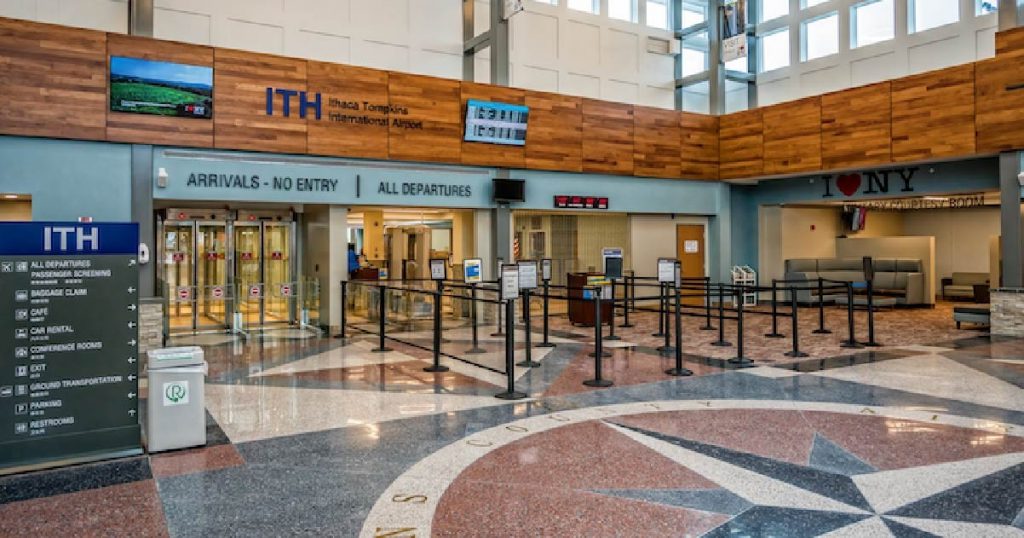 The Ithaca Tompkins International Airport (ITH) is very quiet these days.  Only a handful of flights are coming in and out per day.  But our cleaners are still cleaning, TSA workers are still screening, airline employees are working, and rental cars are available.  Why?
Despite the current travel restrictions, essential travel is still permitted.  Medical workers are flying throughout the country to assist where help is needed.  There are emergency situations in which people are still trying to return home or reach loved ones in need.  In many cases, the only way to connect is via air travel. Our essential workers are coming in everyday, working on the frontlines, to support essential travel.
The CARES Act specifically supports essential travel, by requiring the airlines to continue to provide air service to communities they served before the pandemic arrived.  In exchange, the federal government has provided operating and payroll support for the airlines. This arrangement has the further value of leaving air service poised for recovery when current travel restrictions are eased.  Instead of having to restart, airlines will ramp up to support the emerging market.
Airlines are also juggling many ongoing contractual agreements that are fundamental to their business.  For example, to pay airports to lease gate space, to pay the companies that own or finance their aircraft and to reach a balance between flying empty aircraft and parking jets, each of which is expensive.
So with airlines being mandated to maintain some level of service, this means that our cleaning crew needs to keep the airport clean and sanitized, TSA agents need to screen, the terminal needs to be managed, the fire and rescue team has to be on site, etc.
Although many of these frontline workers are not directly employed by ITH, they all work in concert with one another, and they are all under the same essential umbrella. To keep ITH open and operational, it takes a lot of collaboration.
ITH remains open and operational to serve the populations of people who still require air travel, and our frontline essential workers are doing everything they can to provide the cleanest, safest, and most positive airport experience during an unprecedented time. Our community, and our airport leadership team cannot thank our frontline workers enough for all they are doing to keep us safe.
View more posts