ITH Hosts First Business After Hours of 2020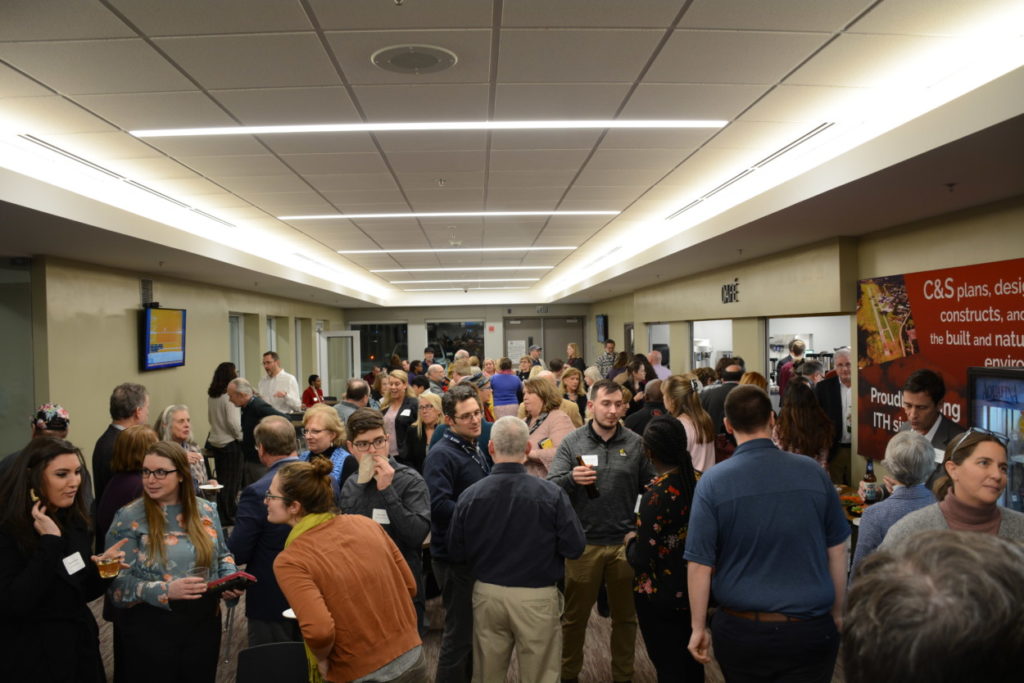 On Wednesday, January 8, 2020, the Ithaca Tompkins International Airport welcomed more than 200 community members for a Business After Hours and celebration of the newly renovated airport. The Business After Hours is a monthly networking event produced by the Tompkins Chamber of Commerce. The evening included food, drink, music, speeches, prizes and exclusive tours of the new airport.
Remarks were shared by Tompkins County Chamber of Commerce President and CEO Jennifer Tavares, interim Tompkins County Chairperson Mike Sigler, former Chairperson Martha Robertson, Air Services Board Chair Larry Baum, and Airport Director Mike Hall.
Musical performances by the Cayuga Chamber Orchestra entertained guests throughout the event, while Ithaca Coffee Company provided food and beverages. Towards the end of the event, prizes such as airline vouchers were awarded through a business card raffle. A plaque recognizing all who contributed to the renovation project was unveiled by Robertson and Sigler.
Ithaca Tompkins International Airport would like to extend a special thank you to Governor Andrew Cuomo for his generous support that made the airport renovation possible. Additionally, ITH would like to thank the project architect and engineer C&S Construction, the general contractor Streeter Associates Inc., and the Ithaca Tompkins community for their continued support throughout the renovation.
Take a look at some of the photos from the event: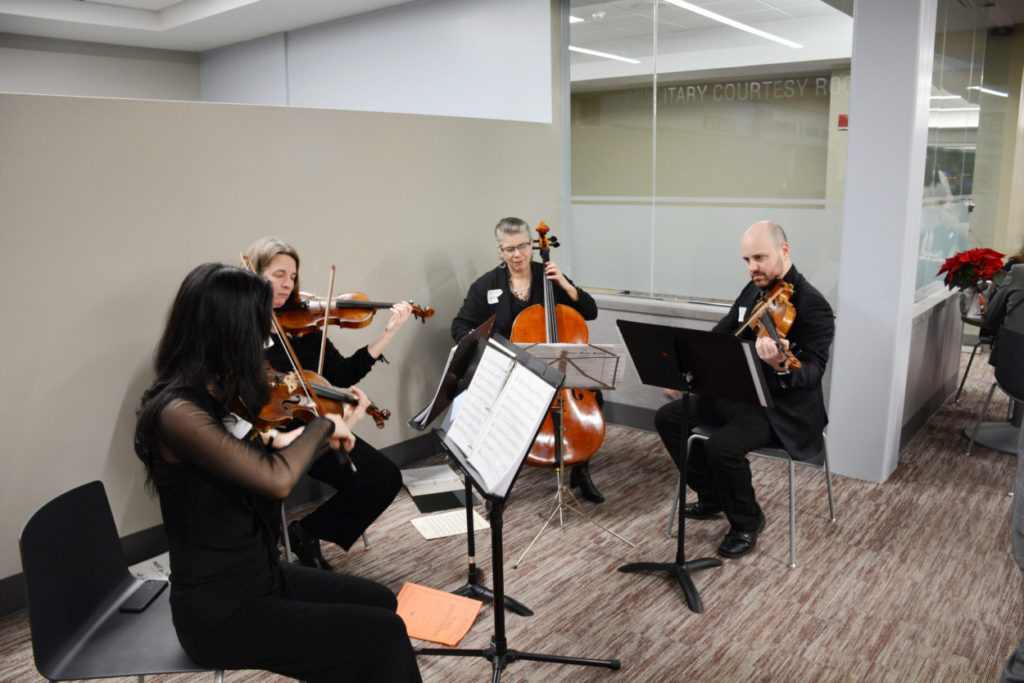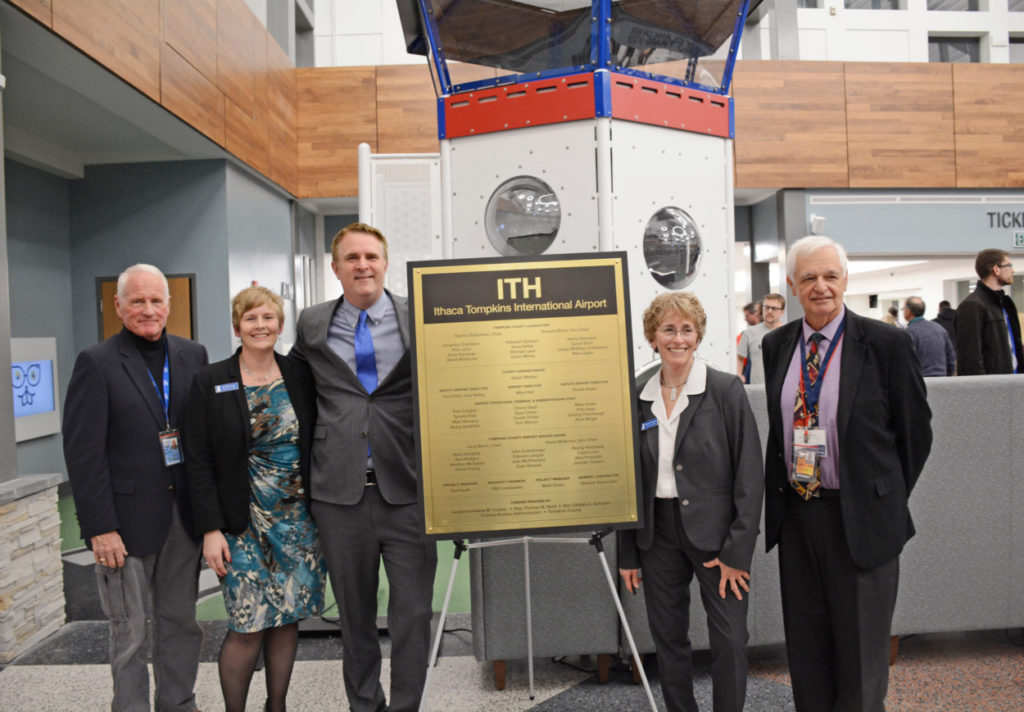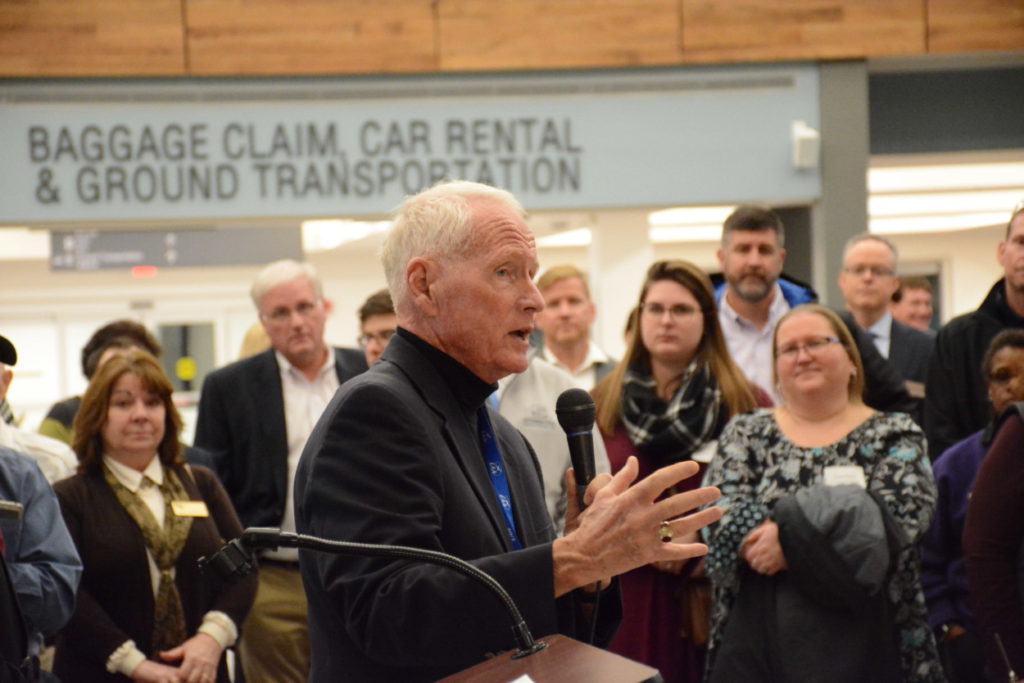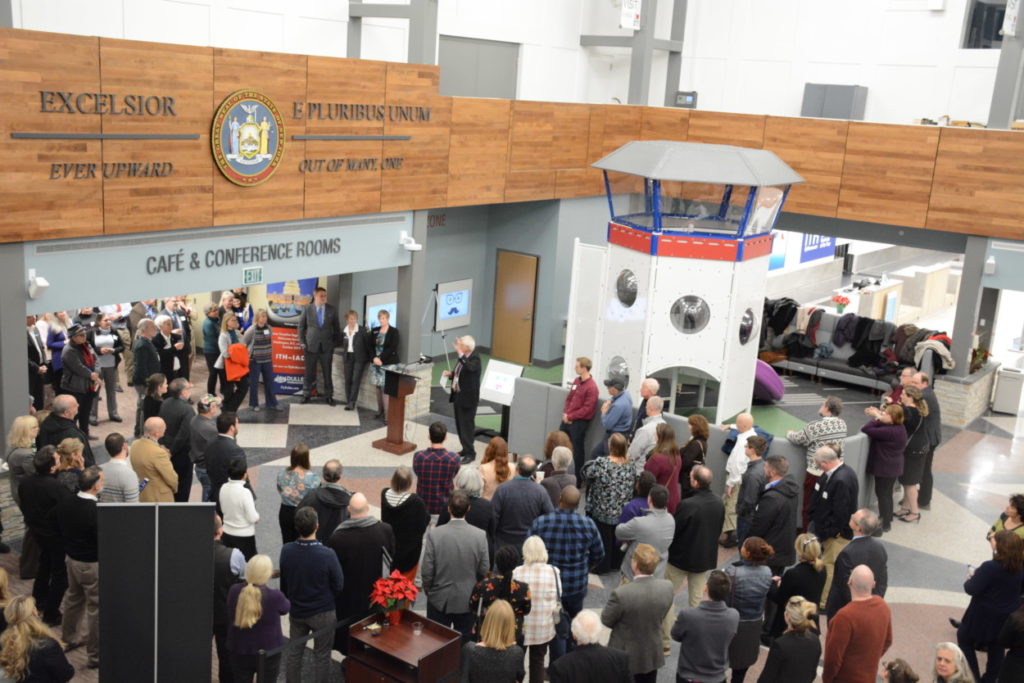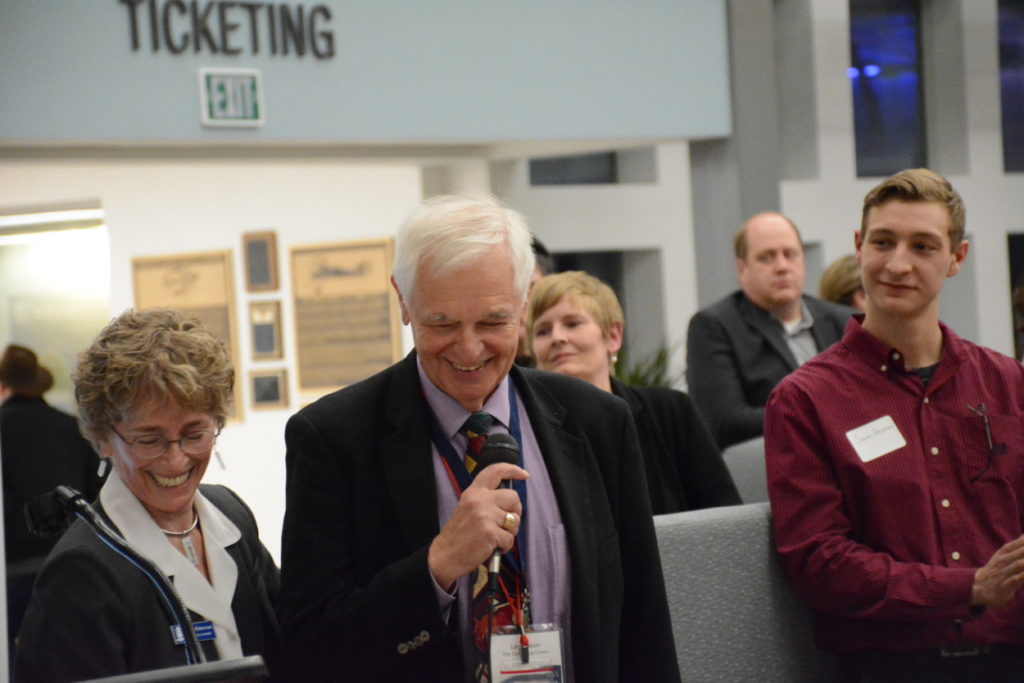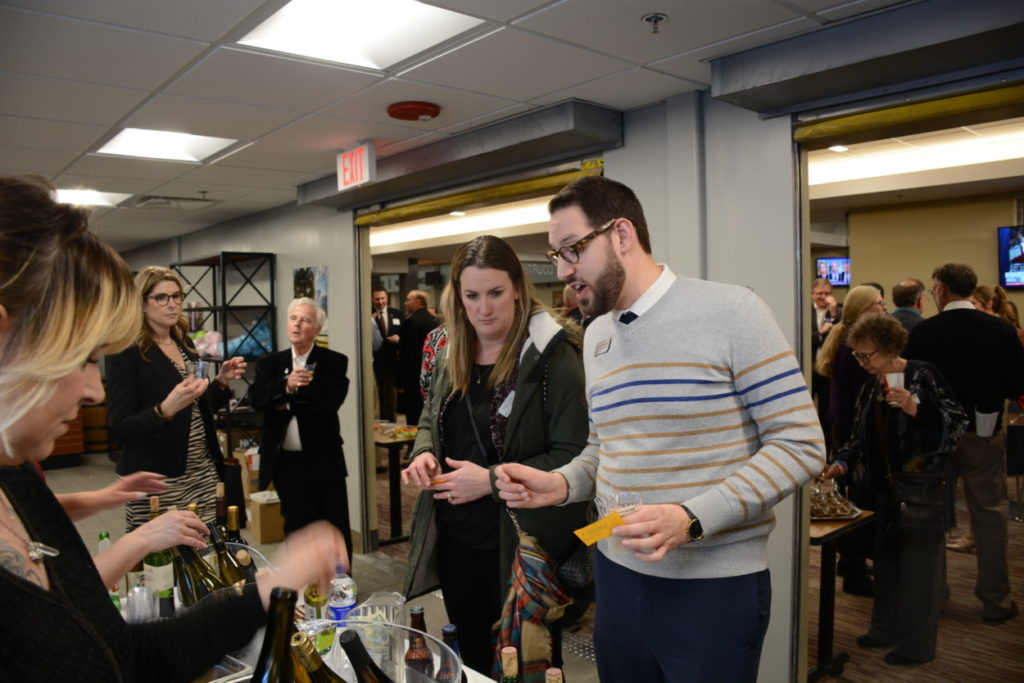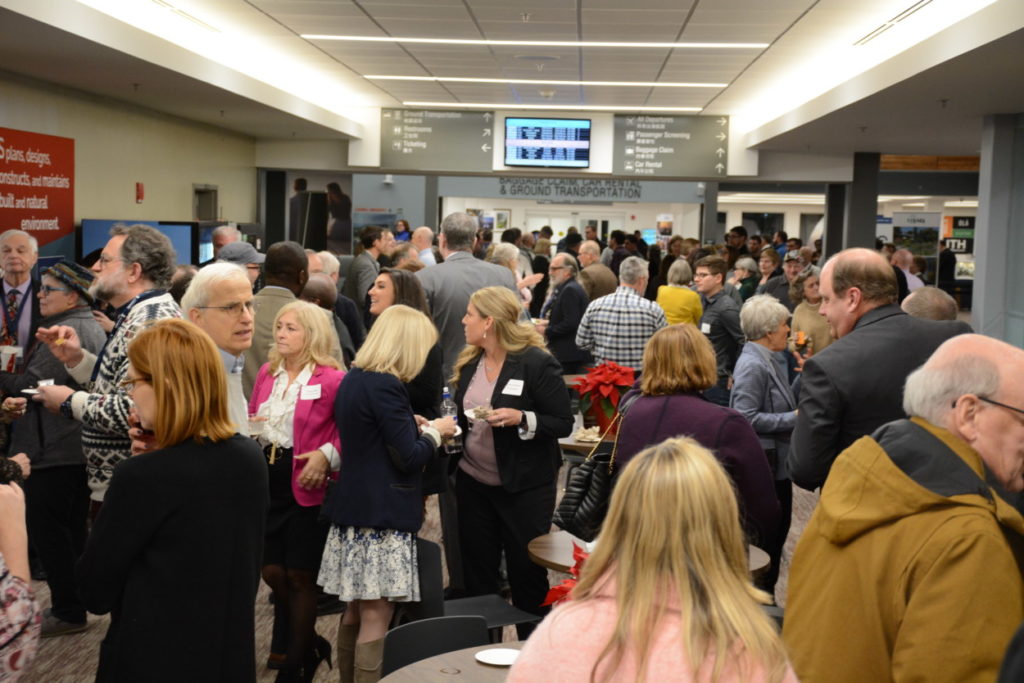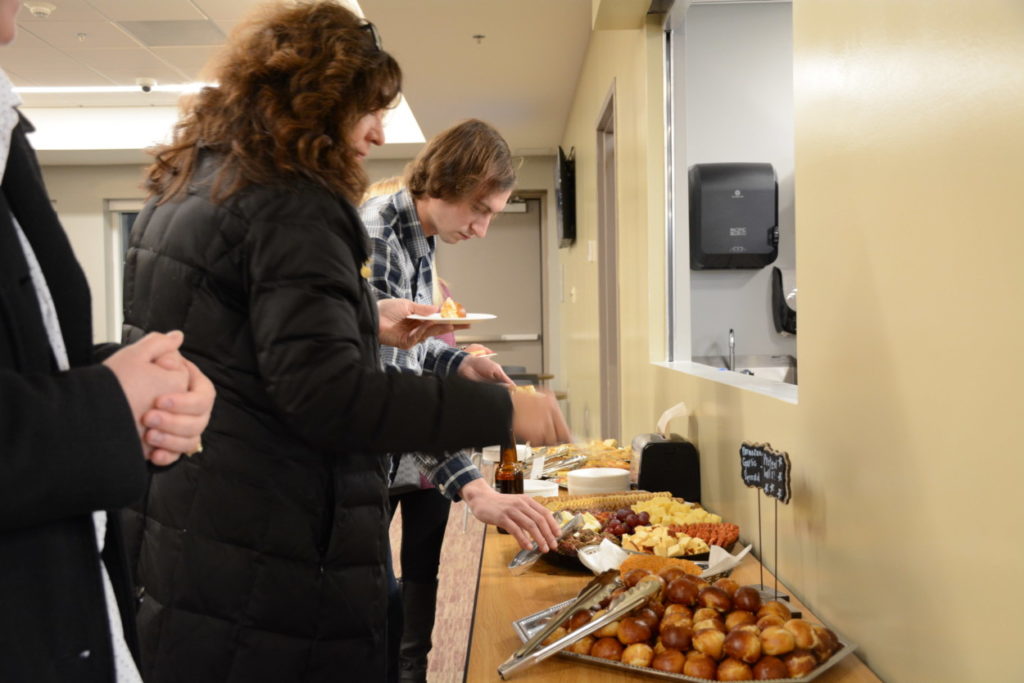 View more posts