Ithaca Tompkins Airport Transitions From Regional to International – What Does It Mean?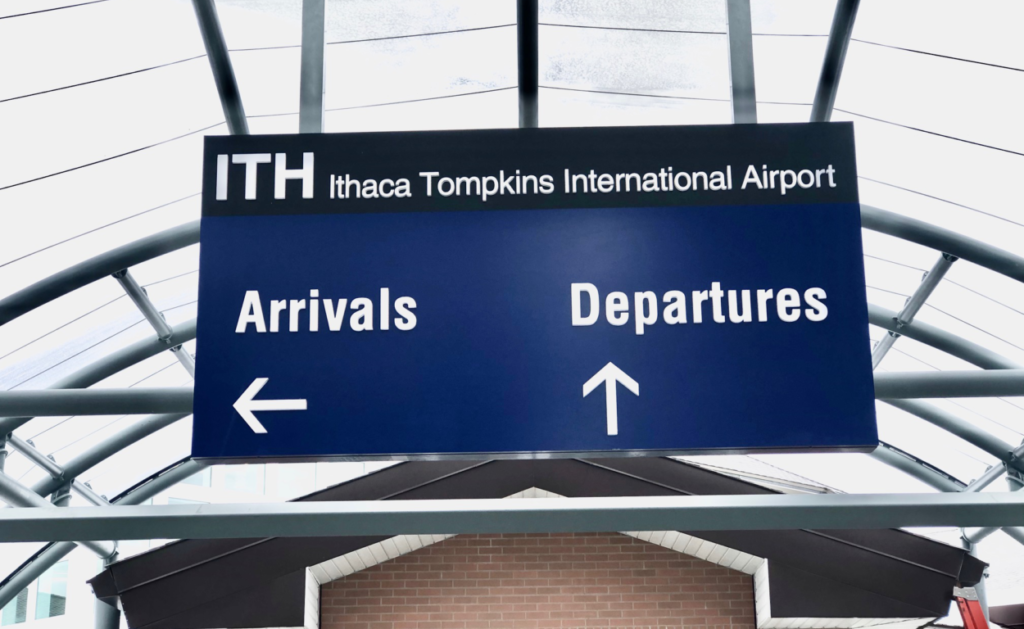 If you've been up to the Ithaca Tompkins International Airport recently, you may have noticed that the new signage says just that: Ithaca Tompkins International Airport. "Regional" has slowly been replaced with "international" inside and outside the new terminal – but what exactly does this mean? Direct airline flights to Paris? Not yet!
Along with new gates, new jet bridges and a new restaurant, the now-nearly complete $34 million-dollar renovation project also includes a customs facility. This customs building, which is separate from the terminal, is in its final phase of construction, and final preparations are being made to receive general aviation international flights in the spring of 2020.
Having a customs facility with a customs agent allows an airport to be categorized as international. In fact, there are numerous smaller airports, like ITH, that are considered "international", with no direct commercial flights to or from foreign countries.
Having a customs facility will allow ITH to receive general aviation flights from international locations like Canada, or beyond. The latest business jets can fly non-stop to ITH almost anywhere in the world, providing a direct business connection to places like China, Israel and all of Europe. Having a customs facility also equips ITH with the ability to eventually have its own international commercial air service in the future, but more likely to Toronto than Paris!
View more posts