International Air Traffic Controller Day
Sunday, October 20th was International Day of the Air Traffic Controller, marking the anniversary of the IFATCA (International Federation of the Air Traffic Controllers' Associations), which was founded in October of 1961. The day also celebrates all the men and women around the world, often referred to as 'Guardians of the Sky', who work to help make air travel the safest possible mode of transport.
Air Traffic Controllers are a major reason that billions of passengers can fly safely each year, but their profession is relatively unknown to the general public. That is why, in honor of this aviation holiday, we'd like to highlight our own guardian of the sky, Dan Painter. Dan is the Air Traffic Control Manager for the Ithaca Tompkins Regional Airport, and he's brought with him over 30 years of experience.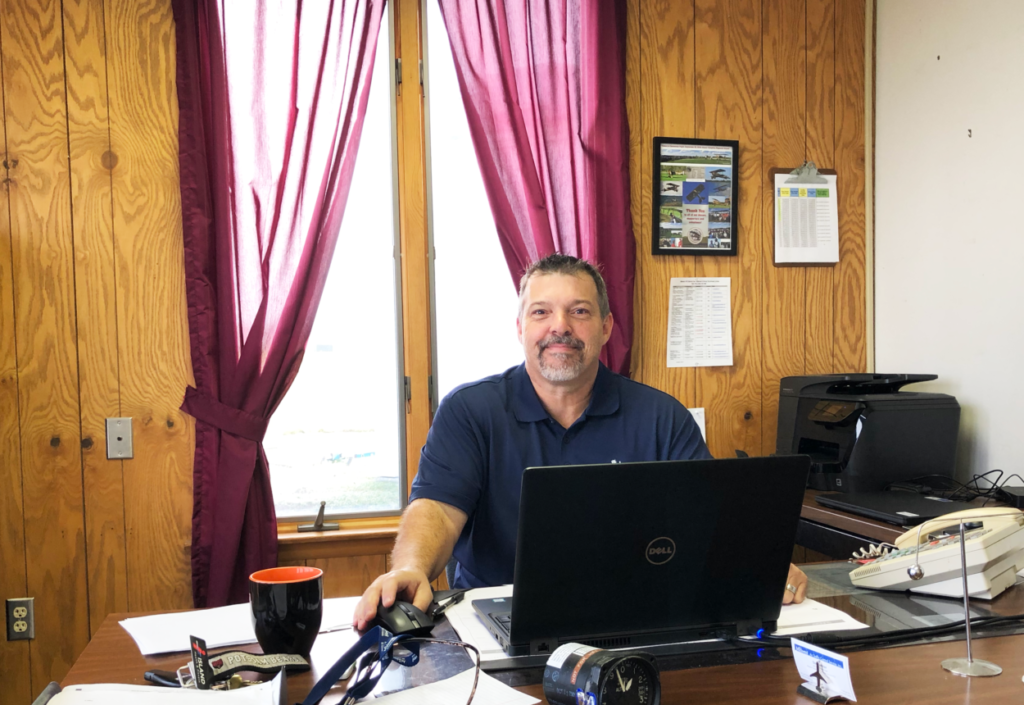 Born and raised in Georgia, Painter started his career at age 19, when he joined the U.S. military and served as an Air Traffic Controller for ten years. During four of those ten years, Painter was stationed on the USS Theodore Roosevelt, a U.S. Navy aircraft carrier.
Since his time in the Navy, Painter has worked for the FAA, Lockheed Martin, and Midwest ATCS. After living in Missouri for 18 years, he came to ITH in January of 2018 and has settled down in Ithaca with his family. Painter's wife, originally from Plattsburgh, NY, has been an alcohol and drug rehab nurse for 16 years. She currently works in the Opioid Treatment Program in Ithaca. Painter has three children, one attending the Crane School of Music at SUNY Potsdam, one working for The Computing Center, and the third living in Missouri.
"Ithaca was a logical choice", says Painter. "I love the area and I love the four seasons, especially being from the South".
When asked what his favorite part of the job is, Painter said the community. He greatly enjoys the local aviation community, the airport employees, and all other things involving ITH. He is excited to see the airport grow and looks forward to its future.
Air Traffic Controllers are primarily concerned with safety, but they also work hard to direct aircraft as efficiently as possible to minimize delays. From the ITH tower, Painter manages the flow of aircraft, guides pilots during takeoff and landing, monitors aircraft in the sky, and more. Air Traffic Controllers are vital for our airport's safety and success!
View more posts