Announcing a Third Daily Flight From ITH to D.C.!
Featuring a Celebration at ITH
Here at ITH, we are thrilled to announce the addition of a third daily flight from ITH to D.C. with United Airlines! Starting April 29th, the third nonstop flight is available daily from ITH to IAD. The addition of the third daily nonstop flight is fitting, as we are also celebrating 6 months of United's D.C. service here at ITH.
In honor of the 6 month anniversary of the ITH to D.C. service, as well as the addition of a 3rd daily flight to D.C., we hosted a celebration for travelers! On Friday, April 26th, and Monday April 29th, the terminal featured a delightful set-up in the waiting area. Airport Terminal Services Coordinator Tyrone Nelson-Fish greeted travelers and encouraged them to join in on the fun. We also had delicious snacks provided by Ithaca Coffee Company, as well as ITH swag giveaways such as t-shirts and water bottles. We couldn't think of a better way to celebrate such great successes at ITH!
Check out the photos of our great set-up…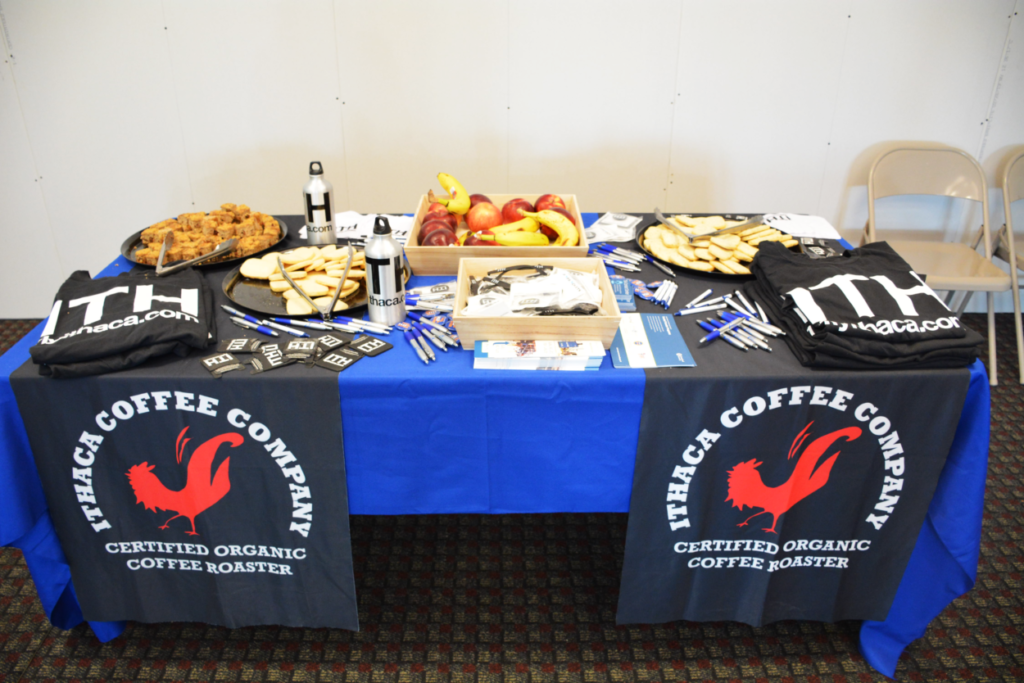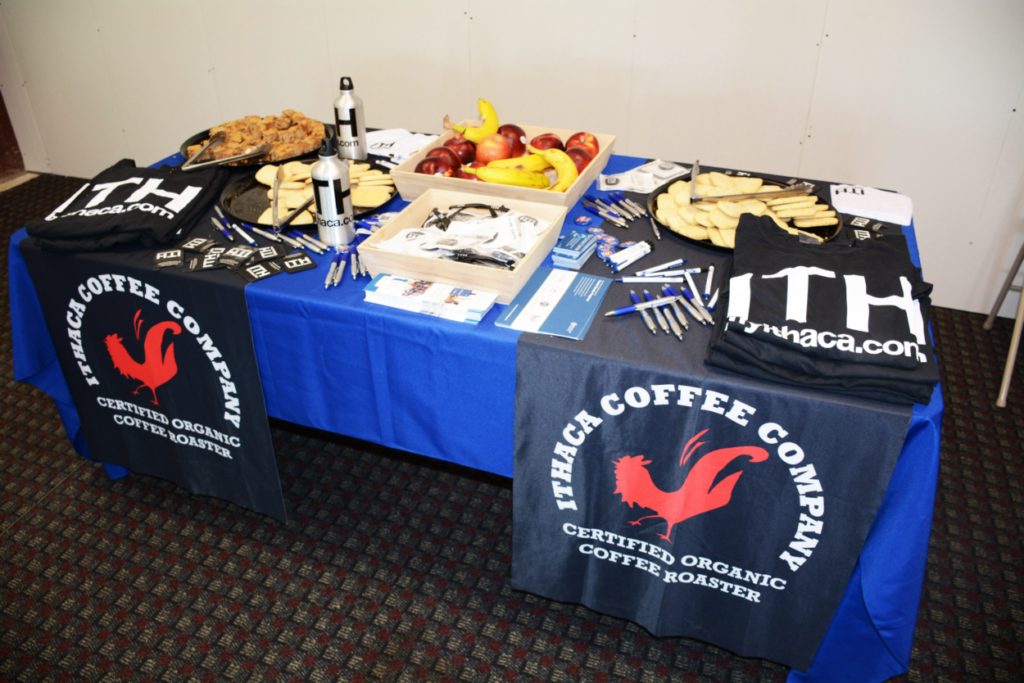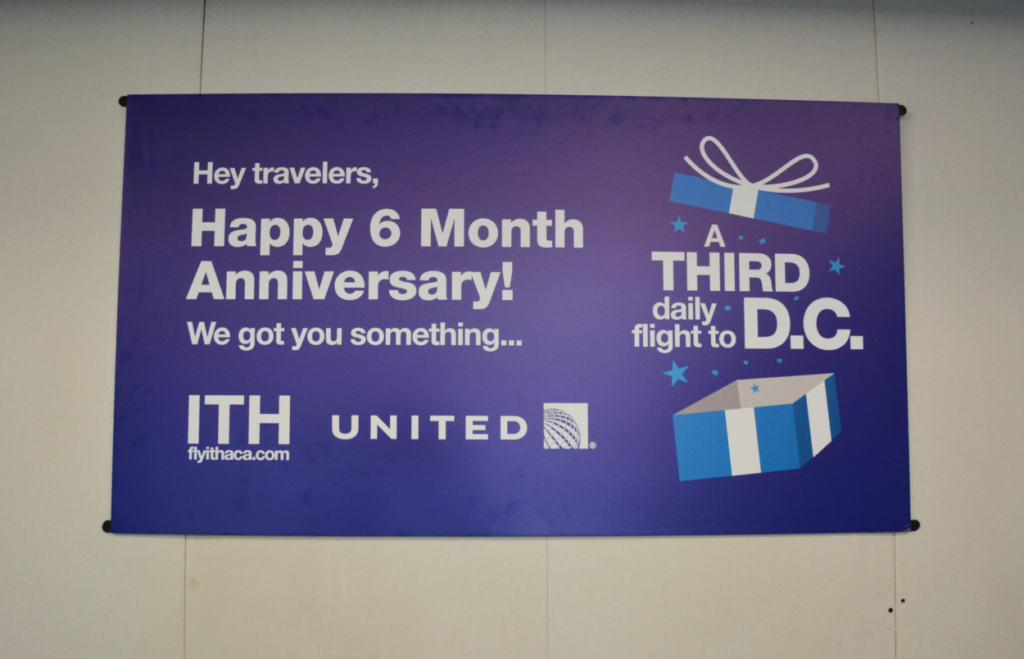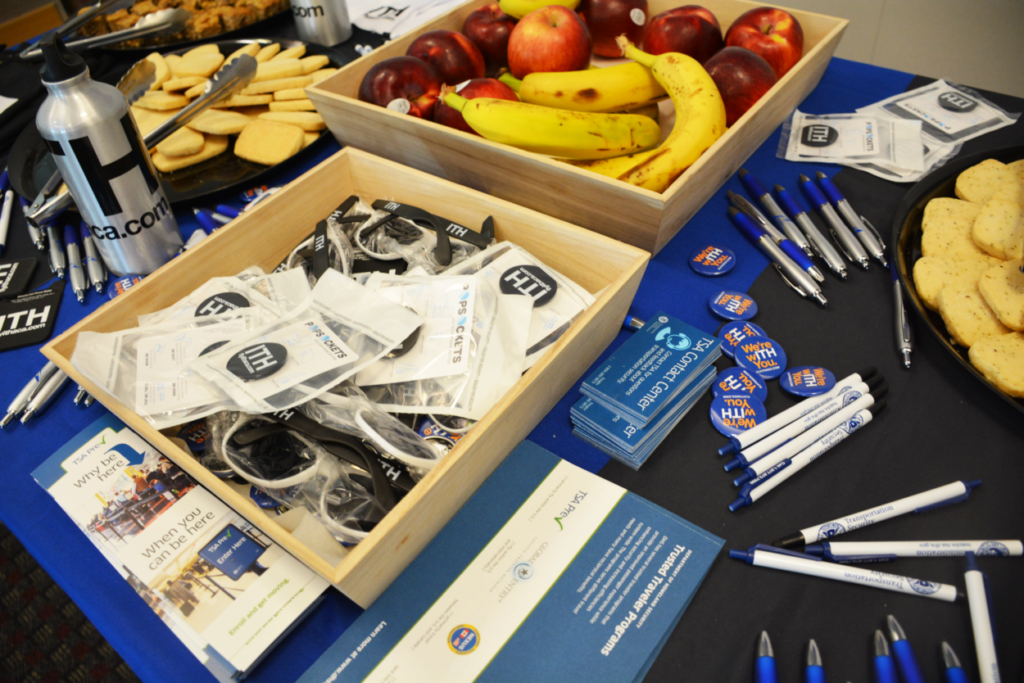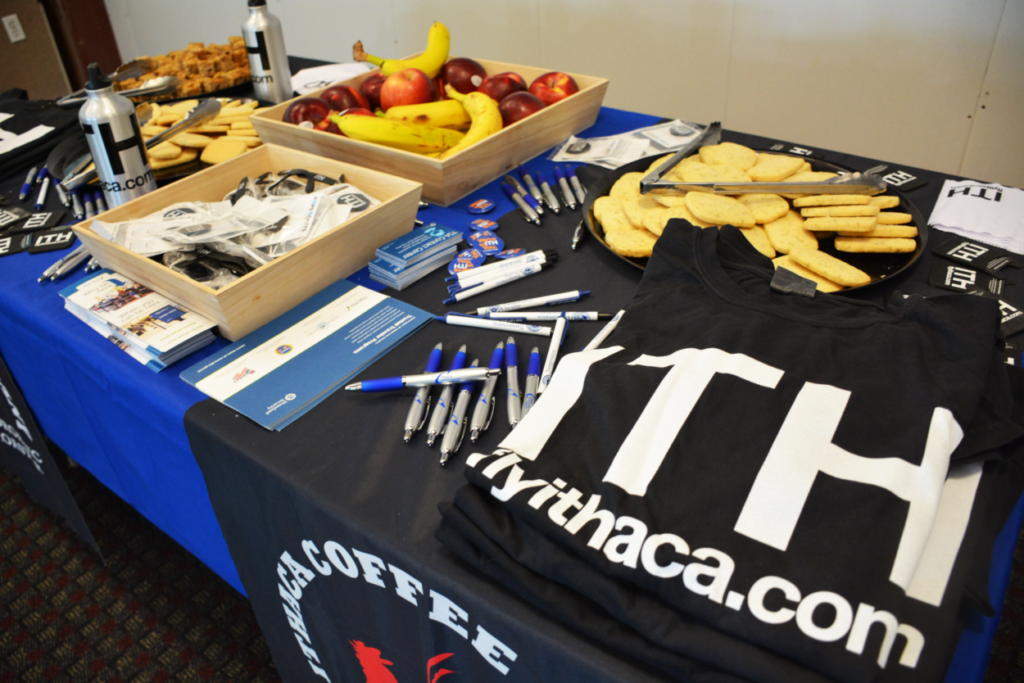 View more posts