Introducing Mamava at Ithaca Tompkins Regional Airport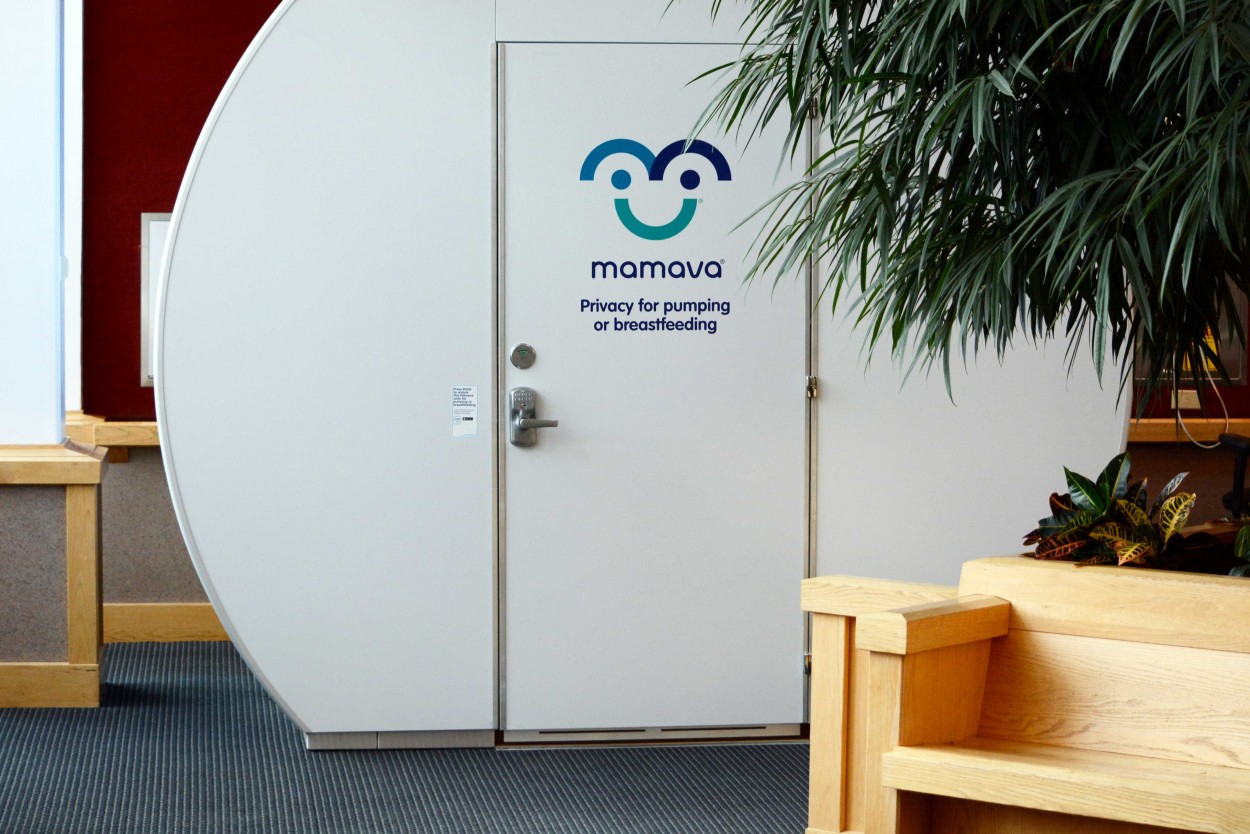 There's an exciting new addition at Ithaca Tompkins Regional Airport (ITH)! We are pleased to announce the installation of the Mamava, a lactation suite that will give mothers the choice to nurse their infants in private.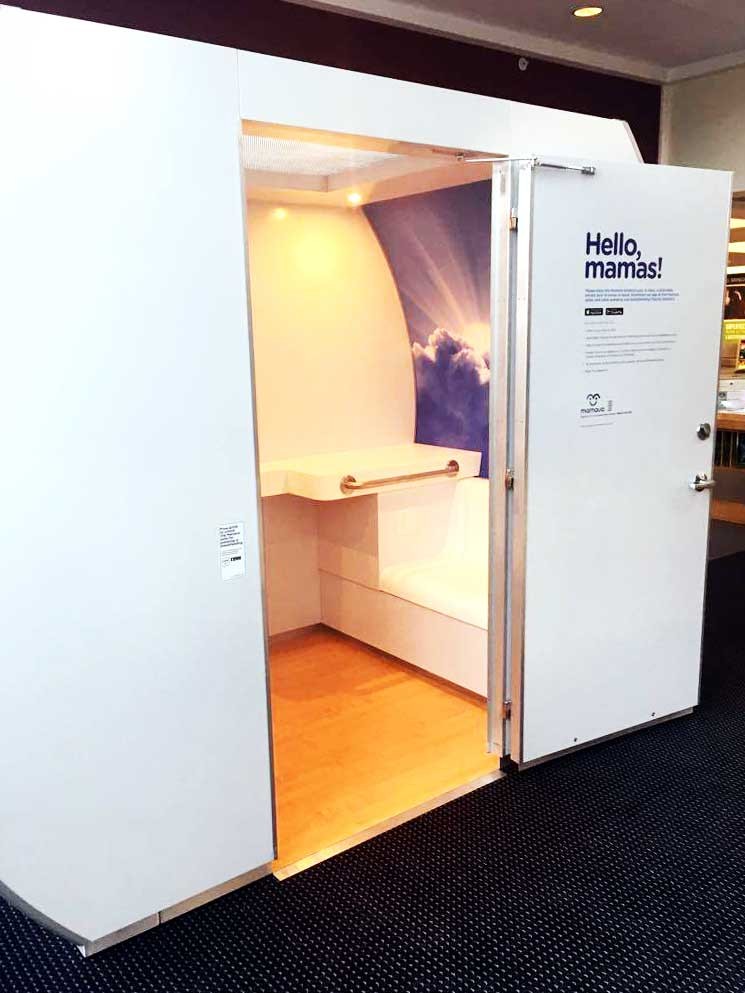 "We were disturbed to learn that some of our travelers who are nursing mothers and seeking privacy were forced to do so in the women's restroom," stated Director of Ithaca Tompkins Regional Airport Mike Hall.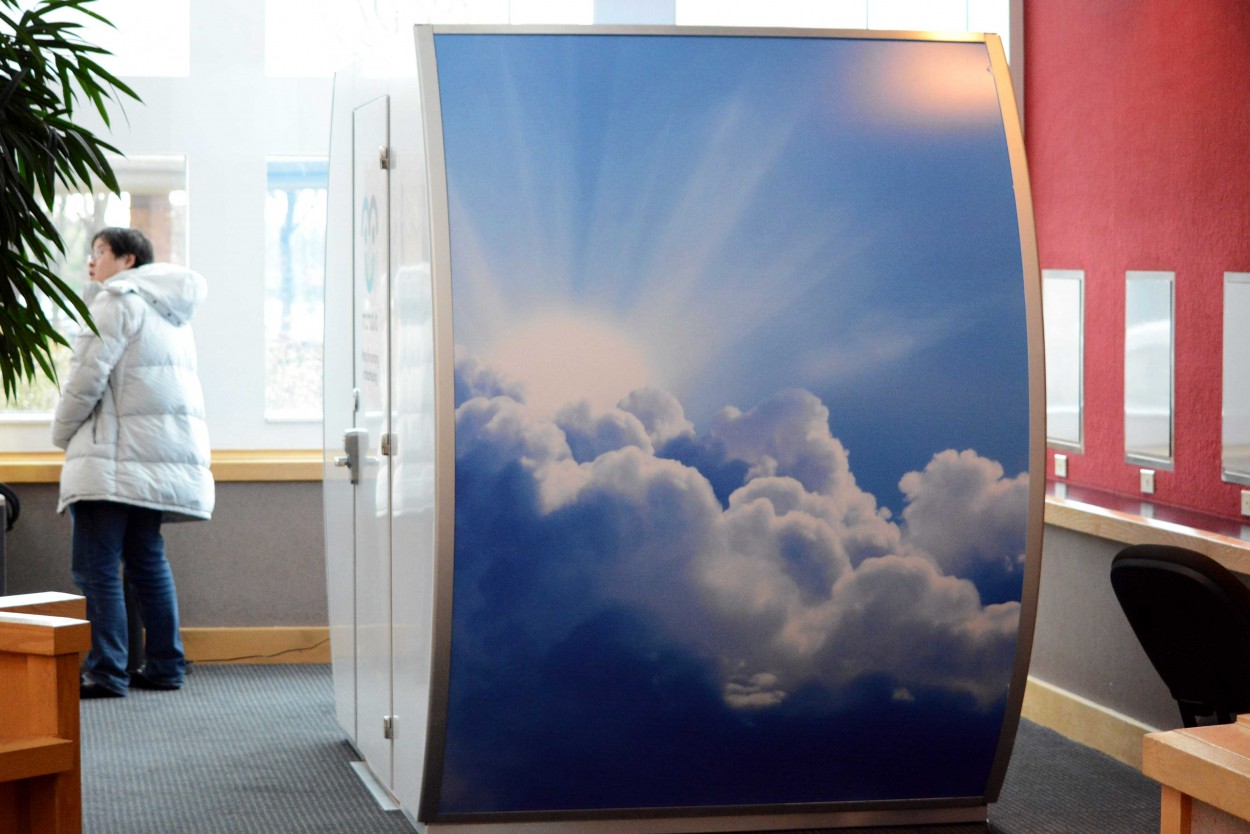 ITH permits women to breastfeed in public; however, this addition will give the mother a choice to breast pump or feed her child in or outside of the Mamava suite.
Mamava was started in 2006 by Christine Dodson and Sascha Mayer, who were frustrated with the lack of privacy available to them to nurse. The company is dedicated to changing the business of breastfeeding with its motto: "nursing should be a right, not a privilege," and aims to bring awareness and acceptance of breastfeeding as a natural human function and making breastfeeding more accessible for women.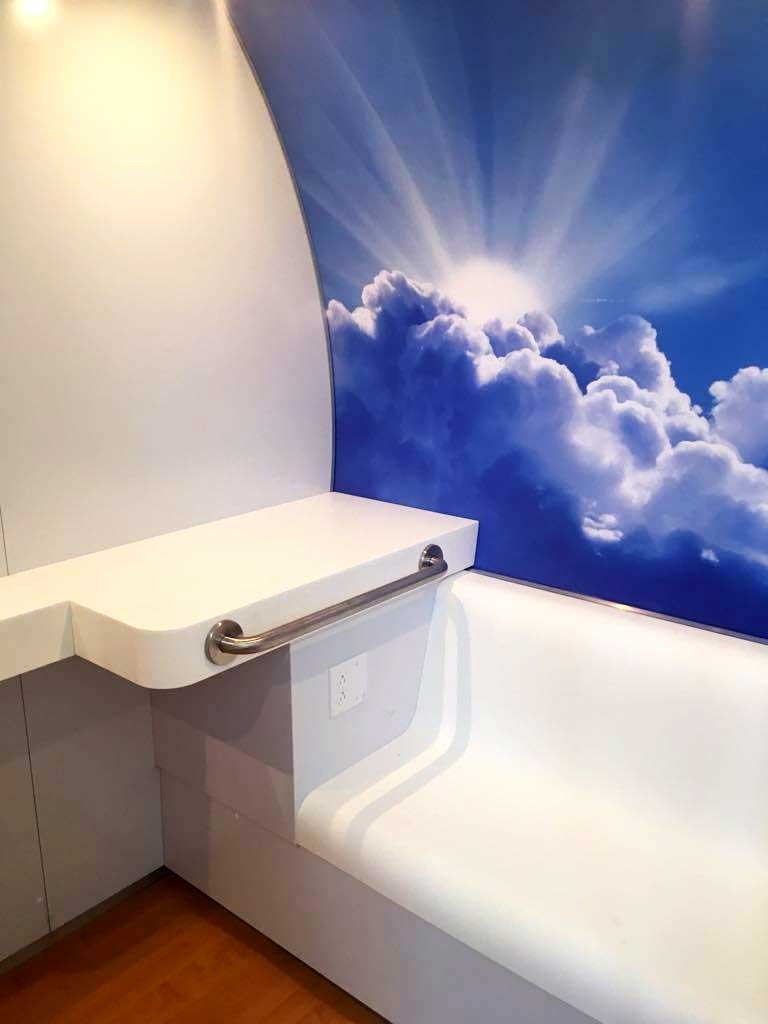 The Mamava suite comes with a multi-functional mechanical SmartLock with Bluetooth, which syncs with the Mamava mobile app to provide security to nursing mothers and their families. The Mamava suite contains one collapsible table, which provides enough space for a breast pump, and two benches, which can comfortably fit a mother, her partner, additional children, or luggage, such as a stroller. There is also an AC and USB outlet, so that mothers can charge their devices while in the suite
Adding the Mamava suite has been a goal of the airport for a long time and was made possible by the discovery of funds in this year's budget. Hall added "We are very excited to be able to bring this option to our travelers during the busiest season of year."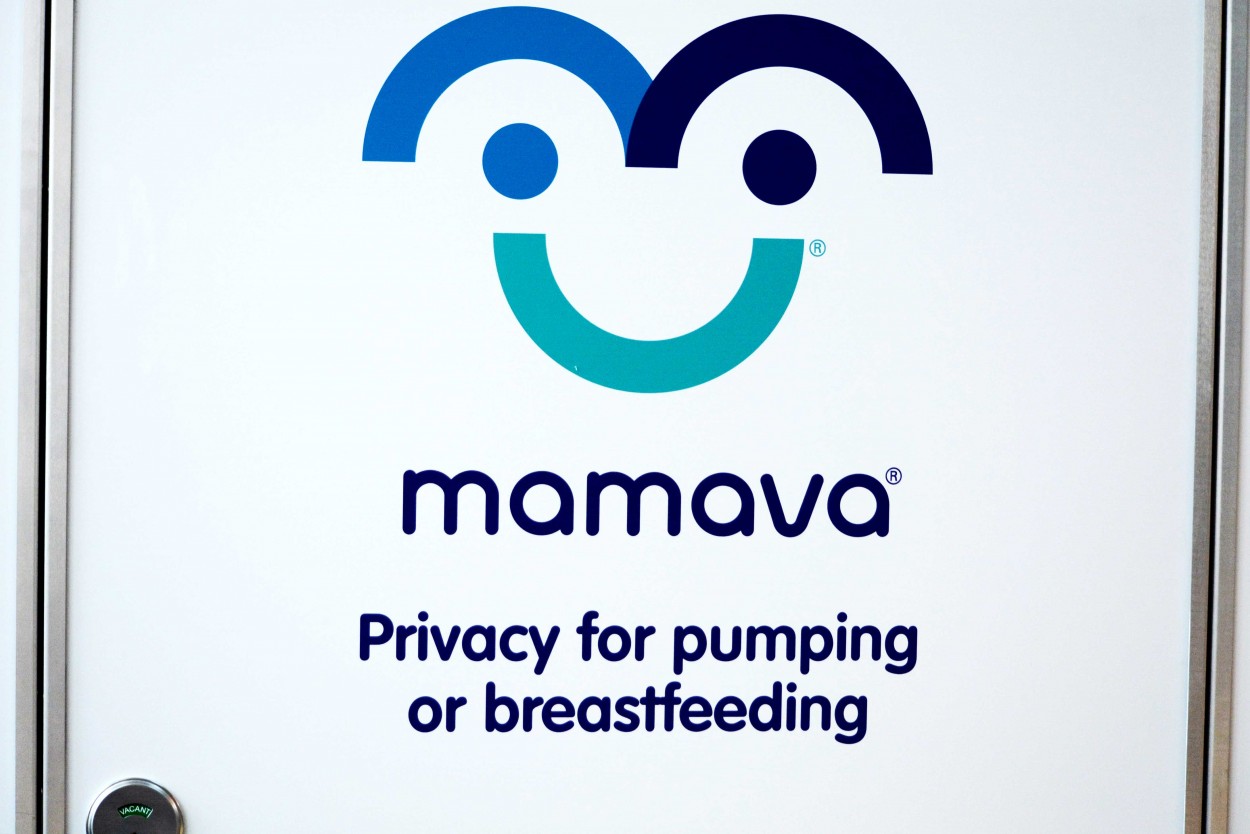 ITH supports a mother's decision to choose if and where she nurses and is pleased to provide this opportunity for privacy, especially during this busy traveling season. For more information about Mamava, click here.
View more posts