5 "Cool" Places You Can Go via ITH and PHL
Ready for a vacation?  Ithaca Tompkins Regional Airport (ITH) has you covered! With more than 700 global destinations, you are only one stop away from the getaway trip of your dreams. Whether your ideal vacation is exploring a vast forest on the Pacific Northwest coast or sitting on a beach surrounded by crystal clear water on the tip of a Mexican peninsula, ITH has countless travel opportunities that await.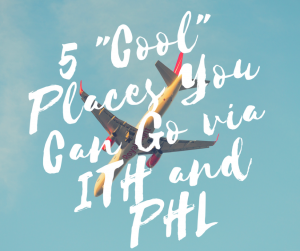 Here is a list of five "cool" places you can visit after just one stop in Philadelphia, Pennsylvania with American Airlines: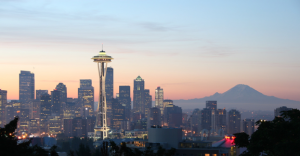 Seattle, Washington
Want a change of scenery?  Check out Seattle's surrounding forests, mountains, and water. Explore local eateries such as fine dining at Metropolitan Grill or cheap eats at Crumpet Shop. Other options include discovering shops or spending a day hiking in the evergreen forests. Don't forget to take a trip to the Space Needle, a reminder of the 1962 World's Fair. Adventure is just two stops away!
Check out Seattle's tourism website for more information!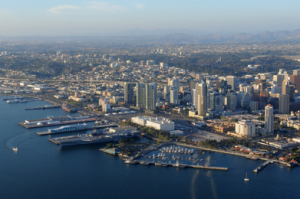 San Diego, California
Looking for a culturally enriched city with a warm climate? Then take a look at San Diego! The city is situated on the
Pacific coast and full of parks and beaches. It is well-known for its museums, gardens, art galleries, and the San Diego Zoo.  While you're there, make sure to get a taste of California sushi at Sushi Ota! With a plentitude of opportunities, San Diego awaits.
Check out the city of San Diego's website for information.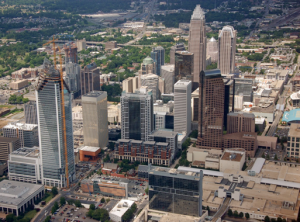 Charlotte, North Carolina
Travel south for a city where the past meets the present and history is alive. As the largest city in North Carolina, Charlotte boasts a bustling nightlife along with Carowinds, an amusement park, and the Discovery Place, a science and technology museum. Check out historic mansions or take a trip through time at the Charlotte Museum of History. With lots to do, Charlotte is one stop away from the adventure of your dreams.
For more ideas about what to do and experience in Charlotte, take a look at the city's website.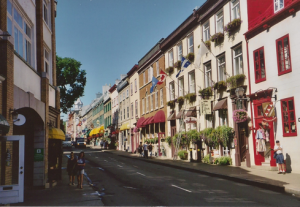 Quebec City, Canada
Want to have a culturally unique experience? Explore Quebec City, Canada's French-speaking province! The city dates back to 1608 and its history is reflected by its unique scenery. Its fortified colonial center is home to Vieux-Quebec and Place Royale, the site of the Citadelle of Quebec and the Chateau Frontenac Hotel. Looking for boutiques and bistros? Look no further than the Petit Champlain district's cobblestone streets.
Check out Quebec City's tourism website for more fun ideas!
Cancun, Mexico
Want a summer break in the warm sun with white sand and clear blue water? Bordering the Caribbean Sea, Cancun is renowned for its lively nightlife, beaches, and resorts. With two recognizable areas, Zona Hotelera is a beachfront strip consisting of nightclubs, hotels, restaurants, and shops, while El Centro, the downtown area, is home to a more traditional setting.
Take a look at Cancun's travel website for more information about the paradise location!
With countless opportunities waiting, check out flyithaca.com and plan your next getaway today!
View more posts