American Airlines Outstanding Employee Review
At Ithaca Tompkins Regional Airport (ITH), we pride ourselves on the excellent service with which our employees provide our beloved customers. Nate is the AA night Customer Service Supervisor at ITH and goes above and beyond to satisfy our customers.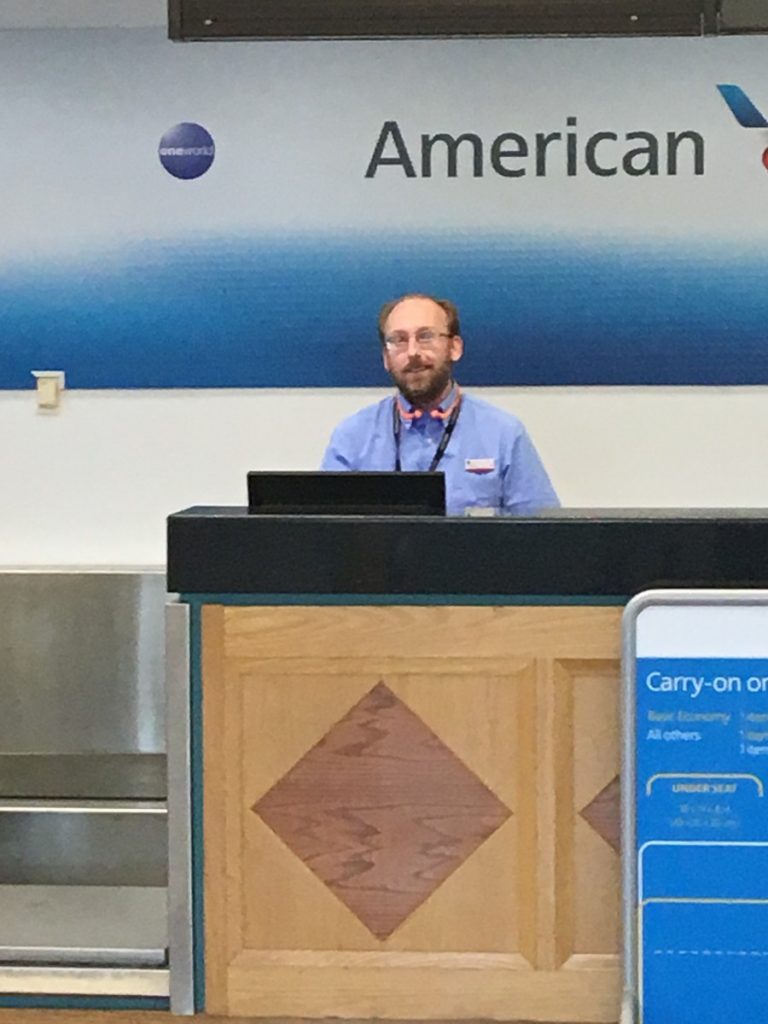 Recently, Nate was able to help two customers, Blythe and Todd Atchison, as they were faced with the issue of a cancelled flight and a need to get to Seattle, Washington to visit a family member. Nate is an outstanding employee and was recognized by these two grateful customers in their review of his exceptional service and dedication.
"We would like to let you know what a wonderful job Nate (Nathan) did rescheduling our flight when it was first delayed twice, then cancelled.  Our trip was planned to go see my brother who is recovering from a transplant.  We needed an early morning flight the day after our flight was cancelled.  Nate went above and beyond to locate one for us.  We were scheduled to fly to Philadelphia on June 30th on an evening flight.  Nate searched until he found a flight for us and gave us other useful information that we needed to know.  We want to thank him for helping us and we were able to visit my brother and his wife in Seattle.  We would use Ithaca Airport again and recommend it to others, based on this experience.   Thank you so much, Nate!"
At ITH, this is the type of service for which we strive and we applaud Nate for his outstanding performance.
View more posts