Employee Profile – Matt Muraca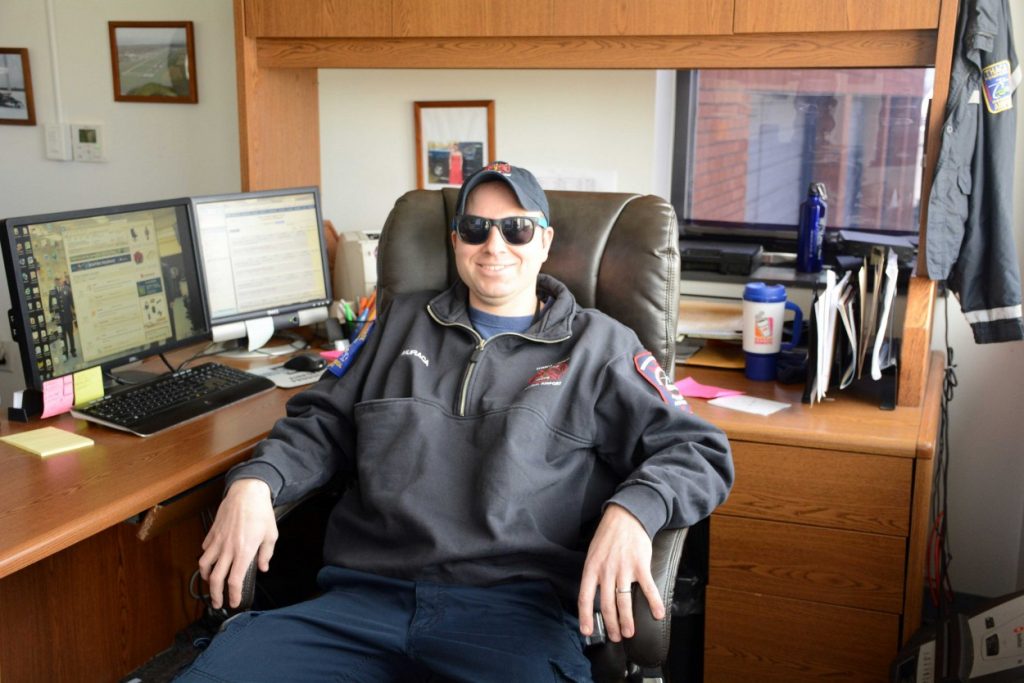 Matt Muraca has been a member of ITH's firefighting and operations crew for two and a half years. In addition to his firefighting and maintenance skills, he specializes in carpentry. He still works part-time for a residential construction firm that he worked in with before coming to ITH. When working at the airport, he enjoys fire training drills and taking photographs around the facilities. Though he has not experienced any fires at the airport yet, he has assisted in training drills using car fires.
In his spare time, Matt enjoys hunting, golfing, and spending time with his two children. His favorite flights were a trip to Vegas for a family wedding and a vacation to Peter Island. He is a volunteer firefighter at the Trumansburg Fire Department, and enjoys living in Ithaca for its beautiful fall season and surprising lack of disasters.
One of Matt's favorite stories on the job involved an incident at the main terminal. He and another crew member were called to help out in one of the firetrucks, and he unintentionally hit the siren on their way up from the operations building, creating an unnecessary alarm. The ITH Firefighting team won't let him live it down to this day.
View more posts