Employee Profile—Dustin Potter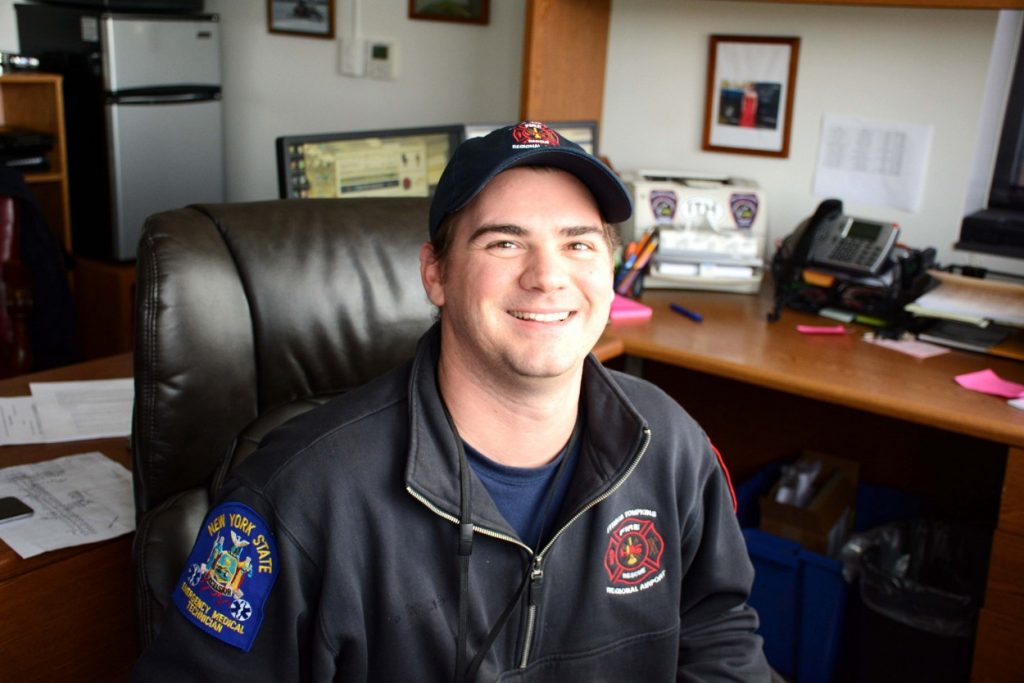 Meet the newest member of the ITH firefighting operations crew: Dustin Potter. Since January 30th, Dustin has trained daily with the crew and learned more about how to keep the airport up and running. Though he does not specialize in any one thing, he is a fast and eager learner and would like to learn how to weld. He loves having different things to do every day, and especially enjoys driving the trucks. No rookie has it easy. As part of his training, the rest of the crew has given him a special lanyard with a garage door opener as a joking reminder to shut the garage door.
Dustin is currently a volunteer firefighter in Trumansburg, and enjoys hunting, fishing, and golfing in his free time. Firefighting has been one of his lifelong dreams: after working as a bartender at The Ale House for seven years, he decided to join the firefighting operations crew at ITH. He loves staying in Ithaca to spend time with his family around the lake.
View more posts