Tips for Flying Out of ITH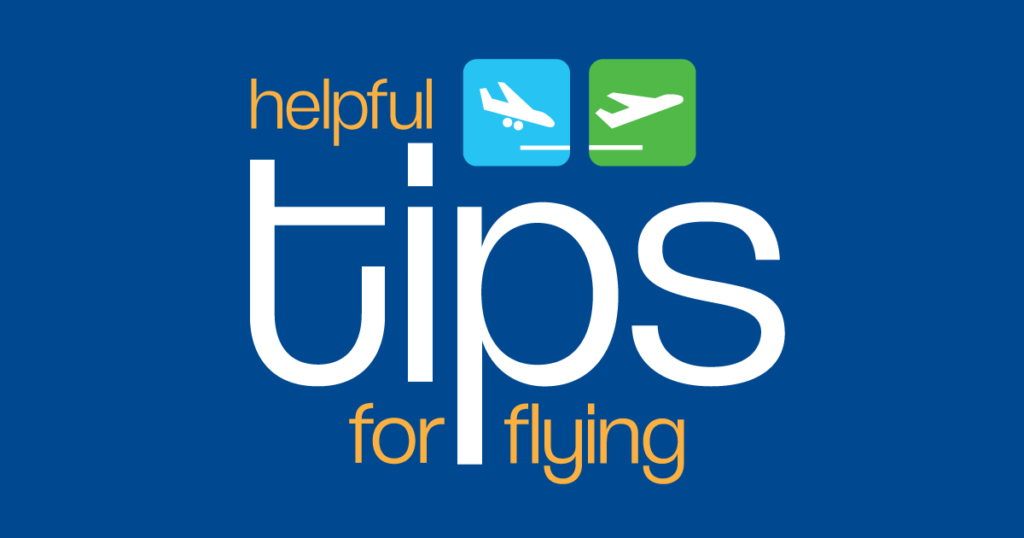 Whether you are flying for a vacation or business trip, air travel can be a stressful process. You have to plan your trip, pack your suitcase to just under fifty pounds, get to the airport and  through security, and find your terminal at least half an hour before your flight is ready to board. ITH wants to make this process as easy as possible for our outgoing and incoming passengers. Here are some tips to reduce the stress leading up to your next flight.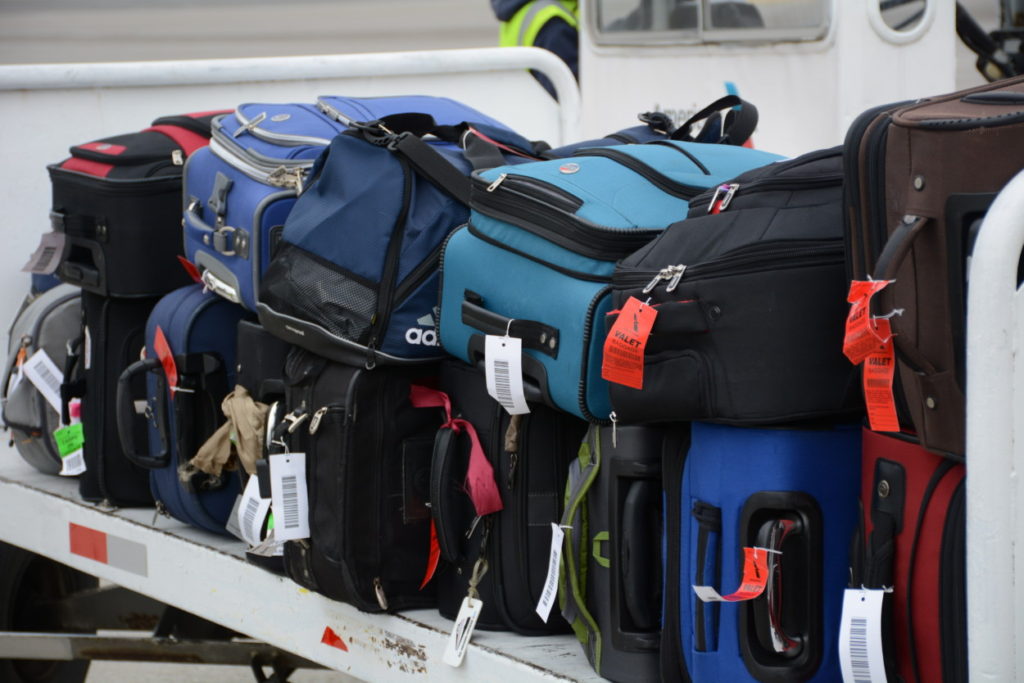 Before You Leave
Prepare your carry-on bag: We recommend you include the following items in your carry-on to make your flight easier.

Liquids: All liquids packed for a flight must be stored in containers holding 100 mL or less and locked in one clear, sealable quart-sized plastic bag. Store them in an easily accessible compartment within your bag.
Socks: Carrying an extra pair of socks will keep your feet warm if you decide to take off your shoes during a flight and make sure you can comfortably walk from one terminal to the next.
Snacks: Make sure you bring something to eat between your destinations. You may not get a chance to eat a full meal during your flight, so it's important to make sure you don't get hungry.
Reusable water bottle: Although ITH has water available at the 2nd Landing Café, you can still bring an empty water bottle with you to reduce waste. You can bring an empty reusable water bottle with you through security to fill up at your terminal.

Check into your flight online: American Airlines, Delta, and United all offer complimentary check-in services on their websites. Checking in before going to the airport will save you time when you arrive at the airport and enable you to find your terminal more quickly.
Weigh your luggage: Make sure your luggage weighs fifty pounds or less to avoid carry-on fees at check-in. If you know your luggage will exceed weight limits, you can pre-pay the fees online.
Place a colorful ribbon on your luggage to identify it on a carousel: You will be able to find your bag more quickly at your destination and ensure your bag is not lost.
Fill out a luggage tag for checked bags: You can find them more easily once you arrive. In the event that your bag is lost, the information on the tag will help you find it more easily.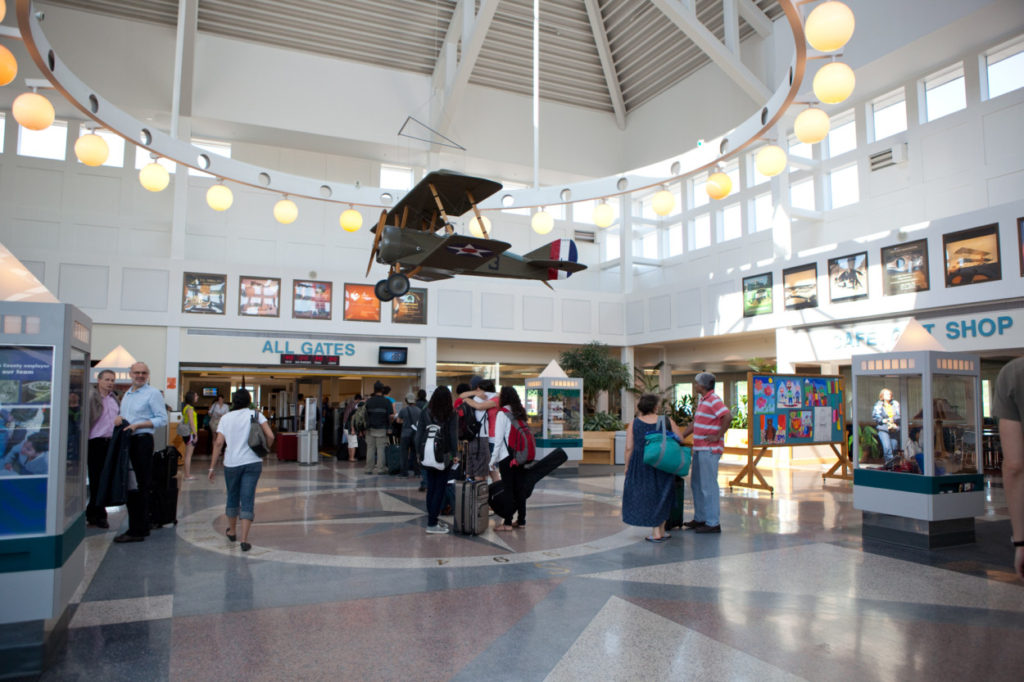 Getting To Your Terminal
Arrive at ITH at least an hour before your flight. To avoid congestion for early morning flights, we recommend arriving an hour and a half before a domestic flight or two hours before an international departure. It will give you enough time to go through security and find your gate before boarding.
Prepare for security while you wait in line: Take your shoes off, and remove any jewelry or belts. Remove your plastic bag of liquids and your laptop for scanning. Have your ID and boarding pass ready to be checked when you enter security.
Wear comfortable shoes: Though ITH is a small airport, wearing comfortable shoes will make walking between terminals easier and your flight more enjoyable.
Stay hydrated and remember to eat: Even though you are travelling, it helps to make sure you stay full and drink plenty of water. Water will also help prevent severe sinus problems caused by changes in air pressure.
We hope these tips make your next flight more enjoyable. ITH is happy to help make your next flight an easy, enjoyable experience. If you have any questions or concerns, call 607-257-0456 or email us through the ITH Contact page.
View more posts