Keeping the Runways Clear at ITH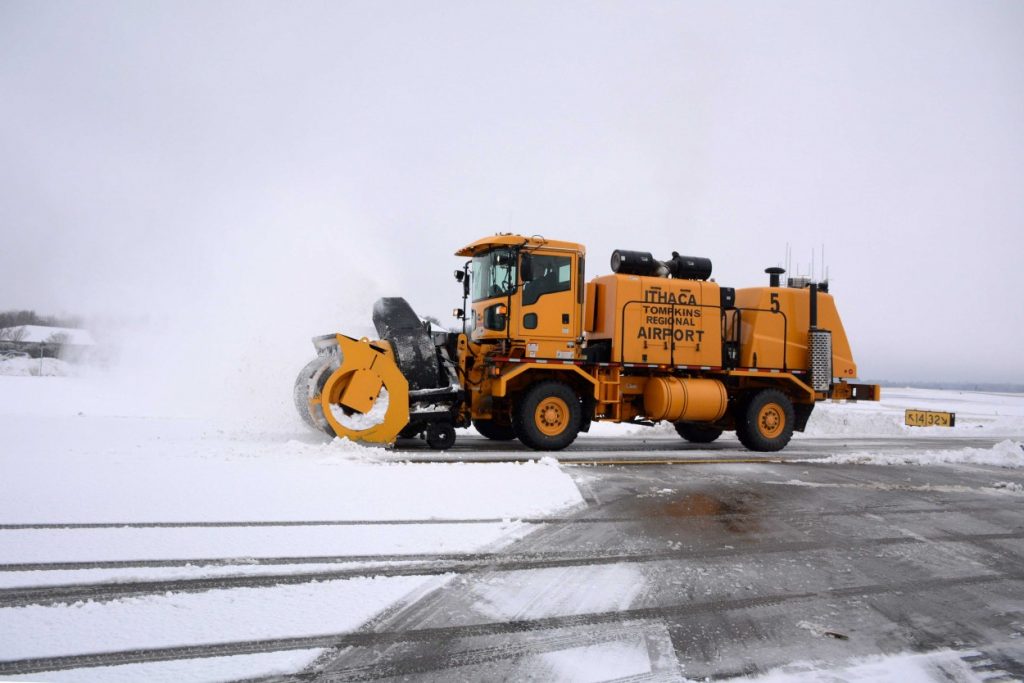 Last winter, Ithaca Tompkins Regional Airport was the only airport in Central New York to avoid cancellations caused by snowy conditions. This accomplishment was due, in part, to the efforts of our dedicated firefighting operations crew. Our team is composed of ten individuals who are trained in both operational maintenance and firefighting, and they work hard to keep the runways clear for takeoff and landing throughout the winter months.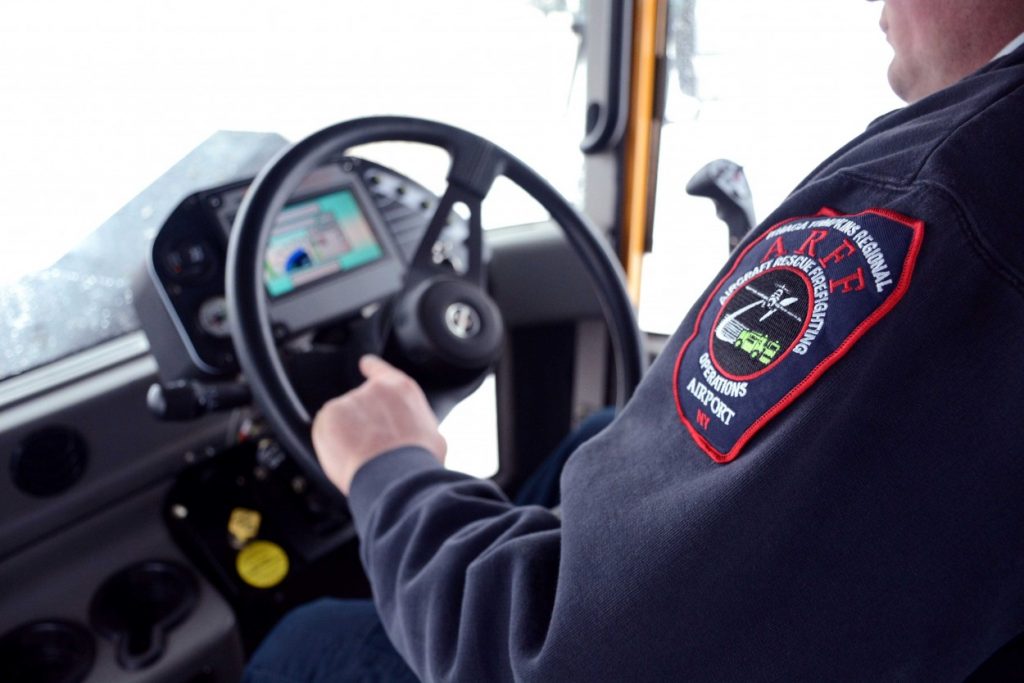 To keep the runways safe for takeoff throughout the season, crews must plow the
6977-foot-long runway based on the rate of snowfall. If snowfall accumulates to a minimum inch per hour, plows must clear the track every half hour. Riding plows that reach speeds up to forty miles, members of the crew work tirelessly to ensure runways are ready for use.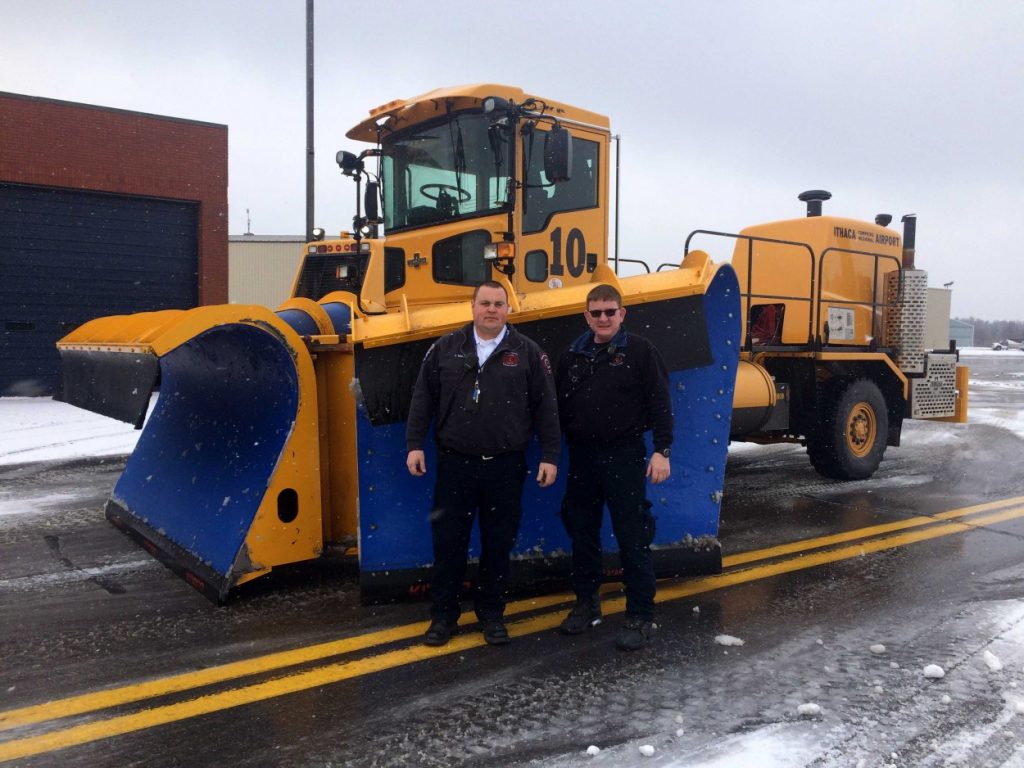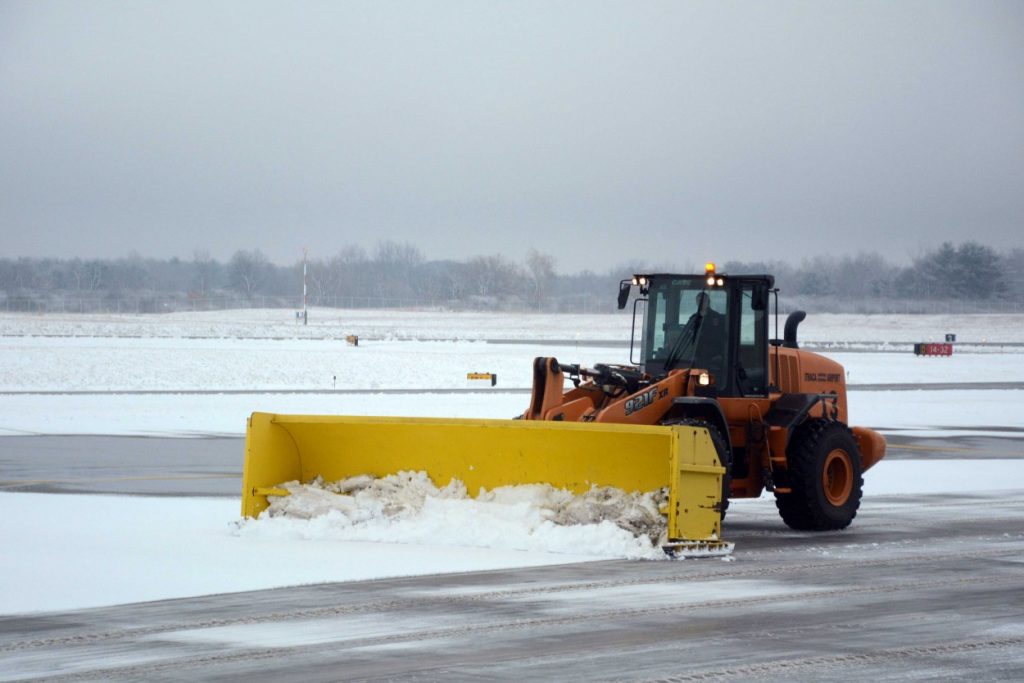 Josh Nalley, head of the operations crew, says, "While plowing can be stressful, it can still be a fun experience." On his office wall hangs a picture of a plow driving towards the camera, snow streaming from its side. He had taken it during one of his runs around the track, capturing a side of the operations crew – and the airport— many travelers never see.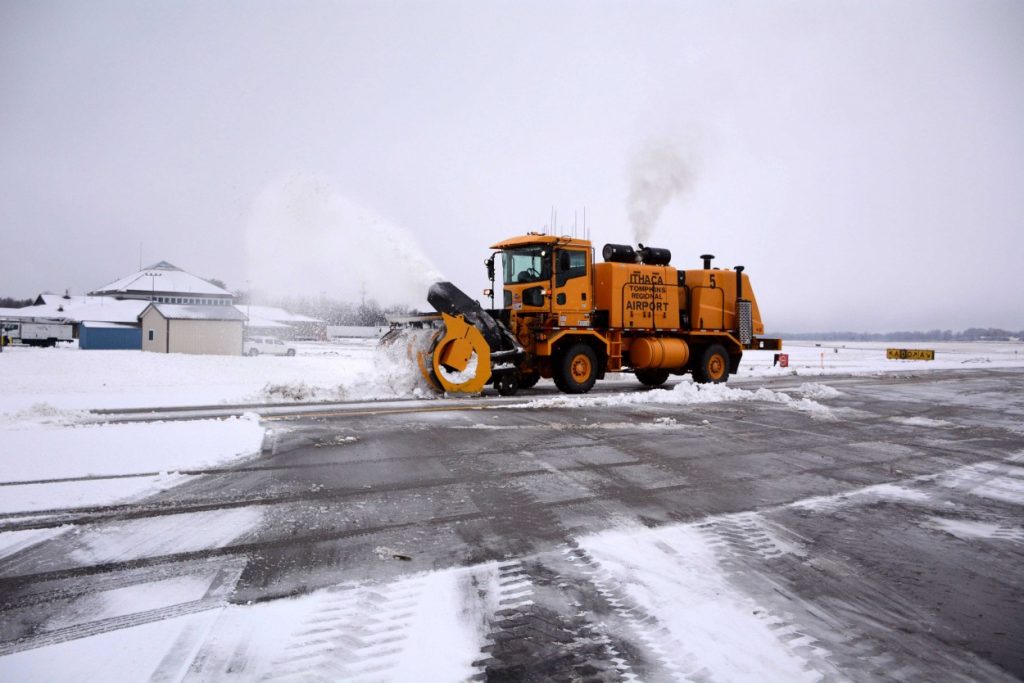 The crew plows, works, and trains together, working together like a close-knit family to keep the airport running smoothly every single day. Thanks to their hard work and continuous effort, the Ithaca Tompkins runways will always be ready for takeoff.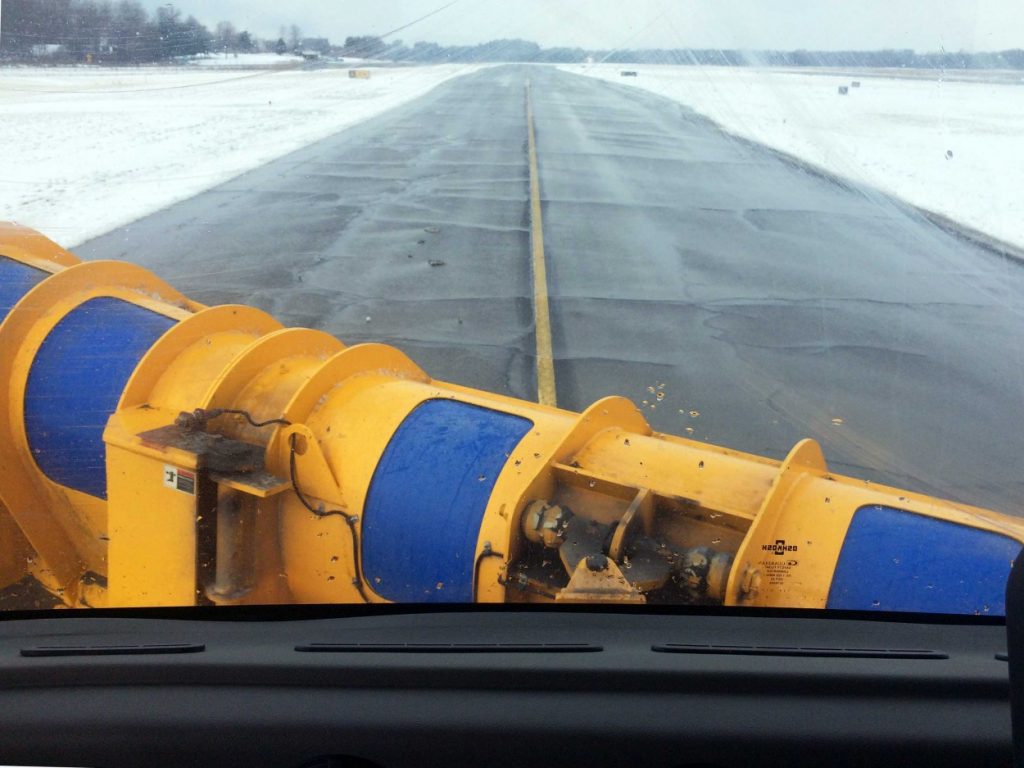 Ever wonder what it's like to ride in a snow plow at ITH? Check it out:
View more posts