How to Become an Airport Firefighter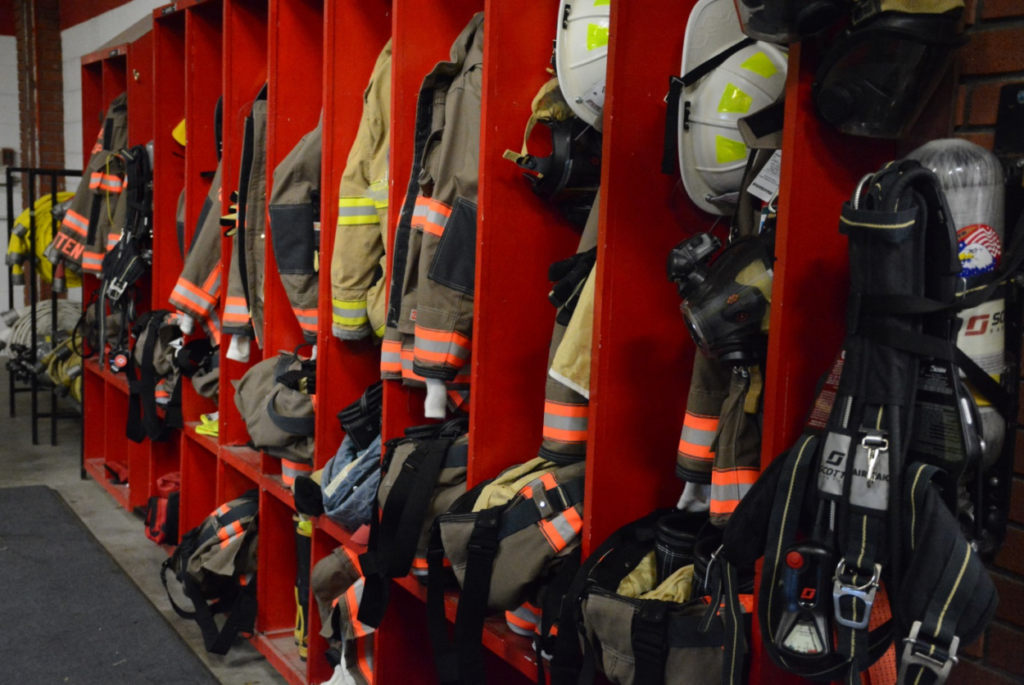 The firefighting crew at Ithaca Tompkins Regional is responsible for maintaining the airport's facilities and being ready to handle an emergency at any time. In addition to their airport operations work, they regularly run training drills to practice for real emergencies that could happen. In order to take on such an important position, new members must undergo rigorous physical fire training and EMT certification.
Skills Required
Before attending formal fire training, potential candidates must have a high school diploma and take a civil service exam. The top three candidates with the highest exam scores become eligible for the interview process; if they are offered the position, they must pass both background and drug tests. Preferred skills for new members include mechanical aptitude, operating heavy machinery, and EMT training and certification.
On the Job Training
The new crew members then begin training around the airport to learn how to run shifts, perform routine Operations duties, and airfield safety inspections required by the FAA. Ideally, every new trainee must learn to run a shift on their own within a year; on average, this process takes between fifteen and eighteen months. Though completing this process can be difficult in such a short time, it is important to make sure the trainees learn winter Operations procedures before they become fully signed off Firefighter Operations Technicians. During this period, they will become certified NYS EMT, certified Professional Fire Fighter through NYS, and Certified Aircraft Rescue Fire Fighter. They will also train in depth on emergency response procedures outlined in FAA regulations.
Regular Drills
All crew members participate in the training process, keeping a log of each day's activities. This manual is checked page-by-page with an overseer's copy, which will be submitted to the FAA to ensure the airport has followed proper training procedures. Training topics vary depending on the season: physical drills and simulations occur in the summer months, while winter is reserved for EMT and CPR certification and snow plowing.
The Fire Academy
Trainees are also required to attend the fire academy for eleven weeks. This period brings new crew members closer together as they learn to work together and respond to fire simulations. By the end of the academy, trainees become full members of the firefighting and operations crew at ITH, now officially certified as firefighters and ready to work at the airport.
View more posts