Employee Profile- Tom Warner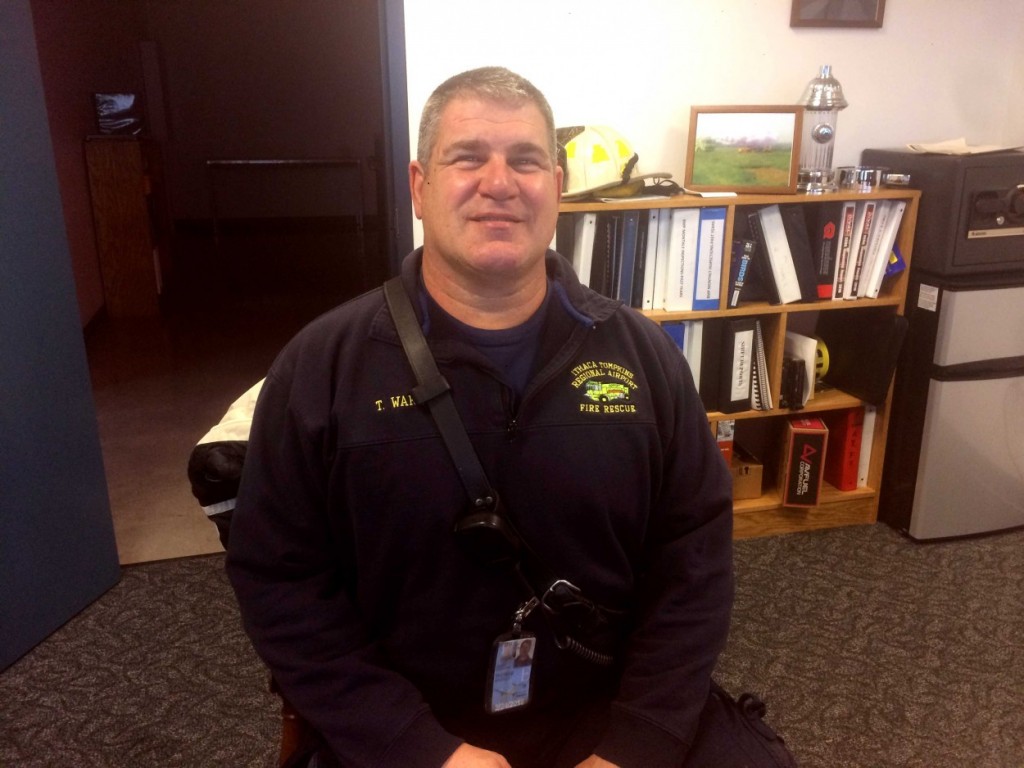 Tom Warner has been a member of the Ithaca Airport's operations and firefighting crew for fifteen years. A retired veteran, he was stationed in Germany in 1982 before returning to serve as a combat engineering instructor with the Reserve. He has also served as the chief of the Dryden fire department, worked in the Cargill salt mine, and managed the J.C. Smith truck repair shop in Ithaca.
At the airport, Tom assists with the fire training program, which he considers his favorite job. He enjoys running drills and working with other members of the operations team, a callback to his days working in the Reserve. He also assists with engine repairs, mechanical issues, and other maintenance projects around the airport.
In his free time, Tom enjoys riding his motorcycle around Ithaca with his wife. He has taken cross country trips, the most notable being a ride out to Missouri to teach a two-week-long course for Reserve members. His favorite place to fly is St. Martin; he and his family take a week-long winter vacation there every other year.
Tom got his first challenge from the operations crew when a plane missed its landing position and crashed in 2003. He rushed out with the rest of the crew to find the passengers safe, helping them evacuate quickly. That incident showed him the importance of the operations crew and the value of a job well done.
View more posts