How to Minimize Travel Stress During the Holiday Season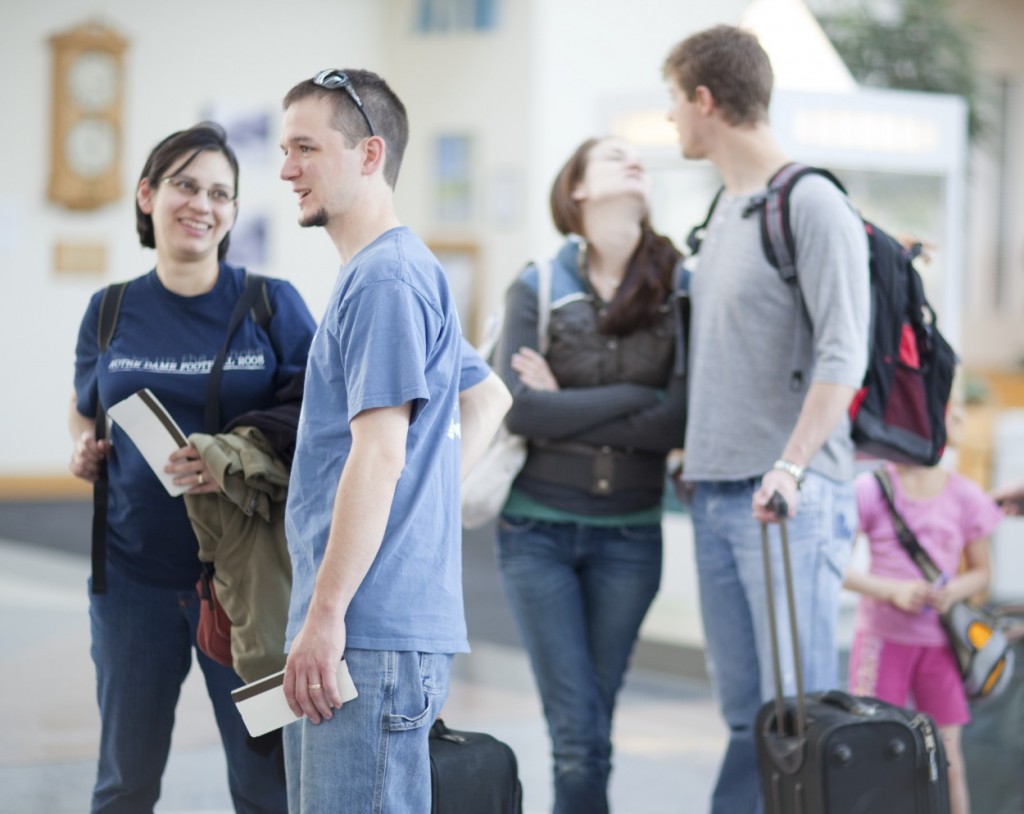 With the holiday season coming into full swing, many people are getting ready to fly across the country to see their friends, spend the holidays with their families, or just take a relaxing vacation to somewhere warm. Although these destinations seem relaxing and exciting, traveling can be a bit of a hassle. When packing for a long trip, arriving at the airport on time, and keeping your family on schedule, stress can add up very easily. Here are some tips from Ithaca Tompkins Regional Airport to keep your holiday flight stress-free:
Begin packing early: Try to pack your suitcase a day or so before your flight departs. Starting early gives you time to remember those few extra items you may forget during the rush of last-minute packing. Sometimes it helps to make a list of things you've forgotten to take with you on past trips and post it on your front door before you head to the airport.
Pack a comfort object: Sometimes it helps to have something familiar or fun on hand if you are nervous about traveling! This can be anything from your favorite blanket, to a great crossword puzzle that will keep you entertained.
Check in before arriving at the airport: Delta, American, and United Airlines all offer online check-in services open twenty-four hours before departure. Checking in early gives you more time to go through security and find your flight terminal before take-off.
Check for delays: Anticipating potential delays determines how long you will be traveling and whether you will have to change your arrival plans or not. The Ithaca Tompkins Regional Airport posts delays and cancellation notices
Fly early in the day: Though waking up at six in the morning for your flight seems frustrating and exhausting, choosing an earlier flight will help you arrive at your destination sooner and with fewer delays.
Arrive at least 90 minutes before departure: Arriving early will give you time to check your bags, pass through security, and find your gate. It also provides some time to relax and prepare for your flight before takeoff.
Following these tips should make your flight preparation a little bit smoother. ITH will handle the rest, keeping you up-to-date on flight delays, TSA guidelines, and any other changes that will affect your travels. We can't wait for you to fly with us!
View more posts