ITH Plans for Potential Emergencies
The Ithaca Tompkins Regional Airport conducted its required Federal Aviation Administration (FAA) Table Top Meeting last Friday, October 14th. A "Table Top" is a meeting to discuss a simulated emergency situation. The FAA requires the airport to conduct such training throughout the calendar year to keep our Part 139 Certification current. Our certification allows us to have regular schedule commercial aircraft fly in and out of ITH.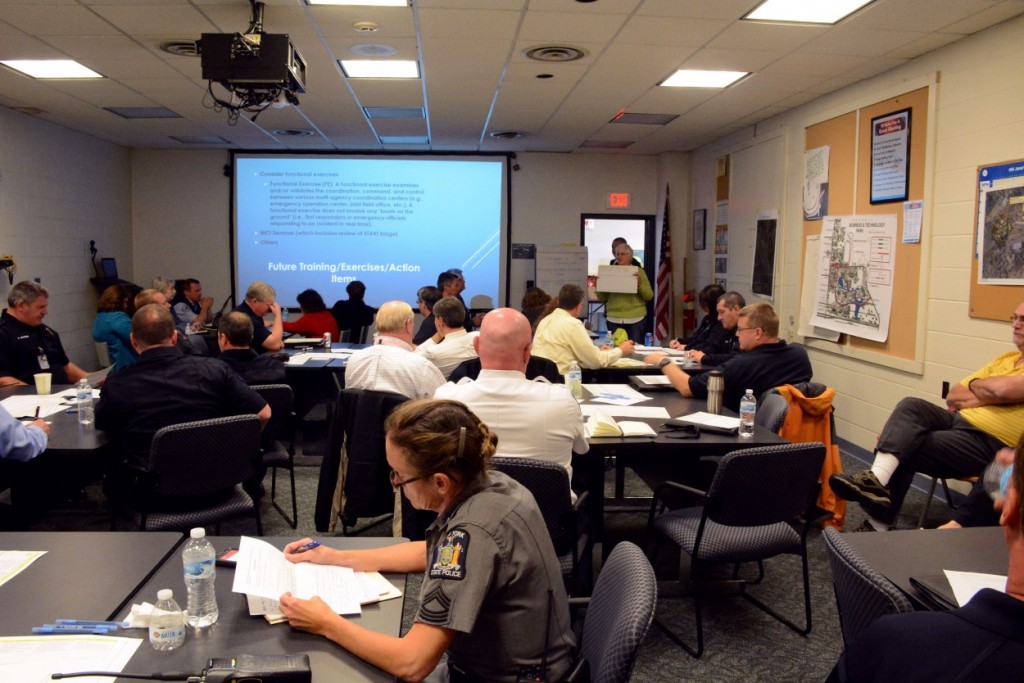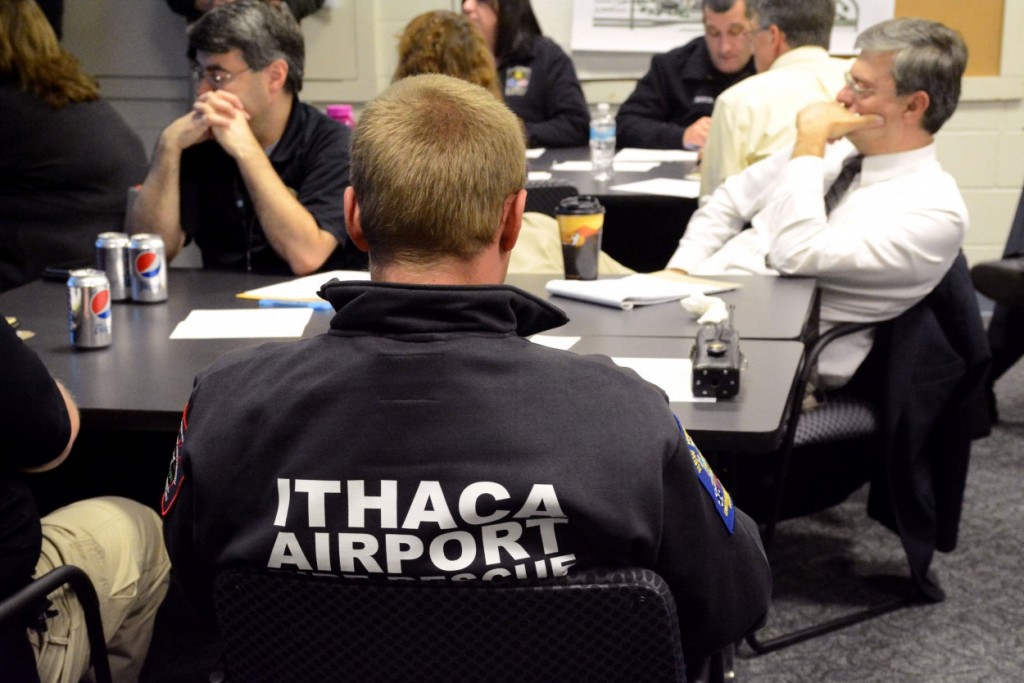 At a Table Top Meeting/Exercise, ITH and various community agencies discuss the actions they would take in a particular emergency, and sometimes test their emergency plan in an informal, low-stress environment.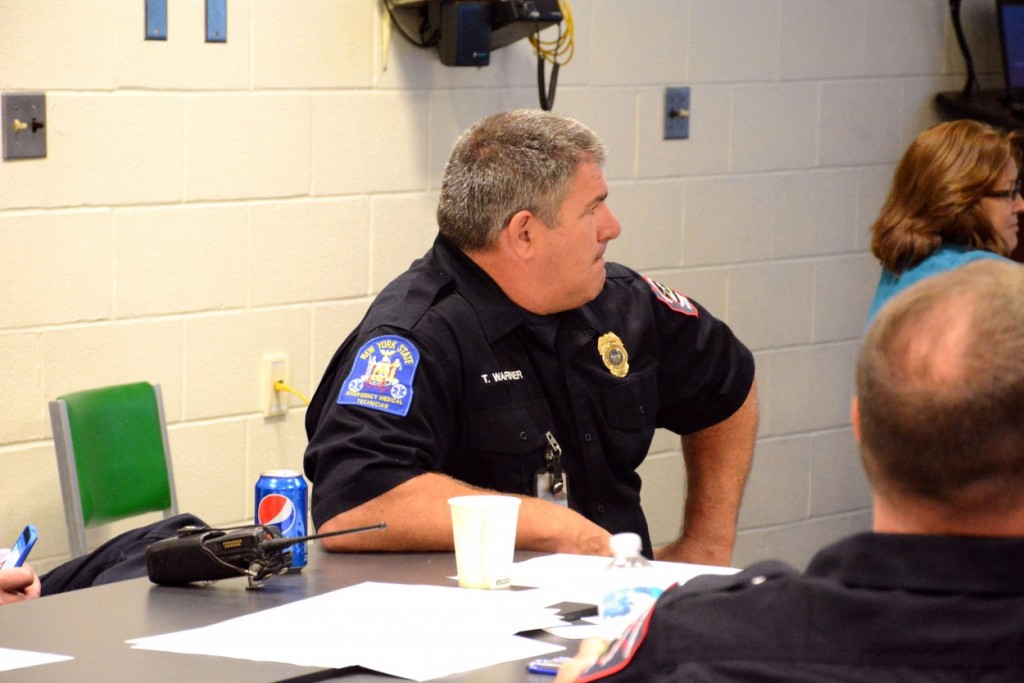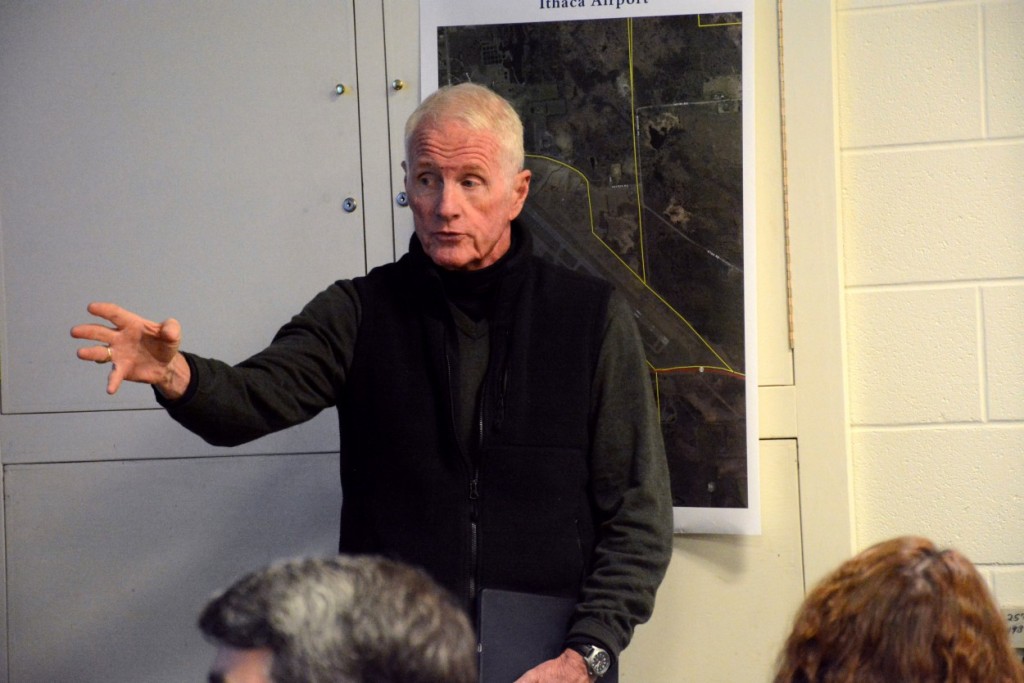 More than fifty people from varies agency attended this four hour training exercise this year. The agencies that attended our 2016 meeting were:
ITH Airport Administration
ITH Airport Fire Fighters
American Airlines
Delta Airlines
Cayuga Medical Center
Ithaca Fire Department
Tompkins County Department of Emergency Response
Tompkins County Public Information
Cornell Emergency Management
Cayuga Heights Fire Department
Bangs Ambulance
Red Cross
New York State Police
Cornell Police
Tompkins County Health Department
New York State Office of Emergency Management
Dryden Fire Department
Transportation Security Administration
Varna Fire Department
Cornell Treasury
Freeville Fire Department
Tompkins County 911
A special thanks to all our partners to make this training a huge success.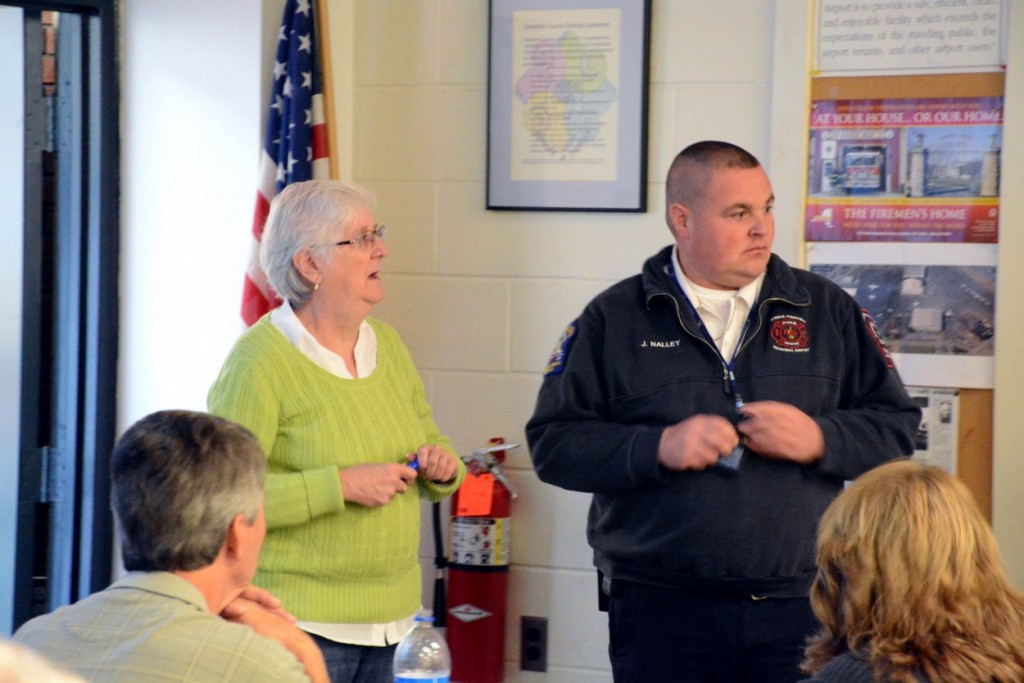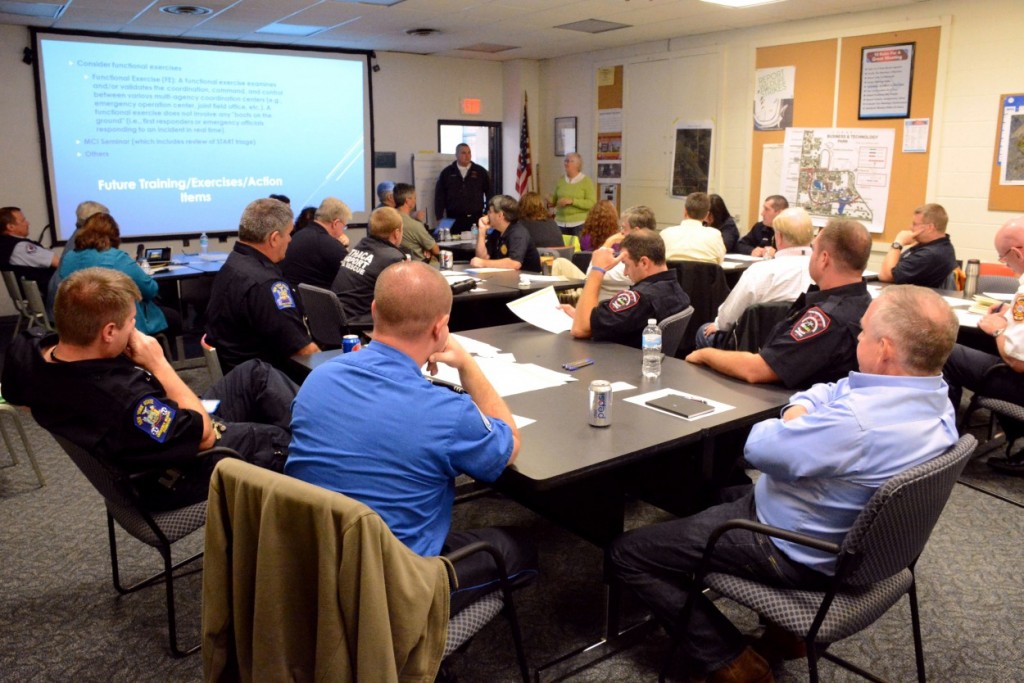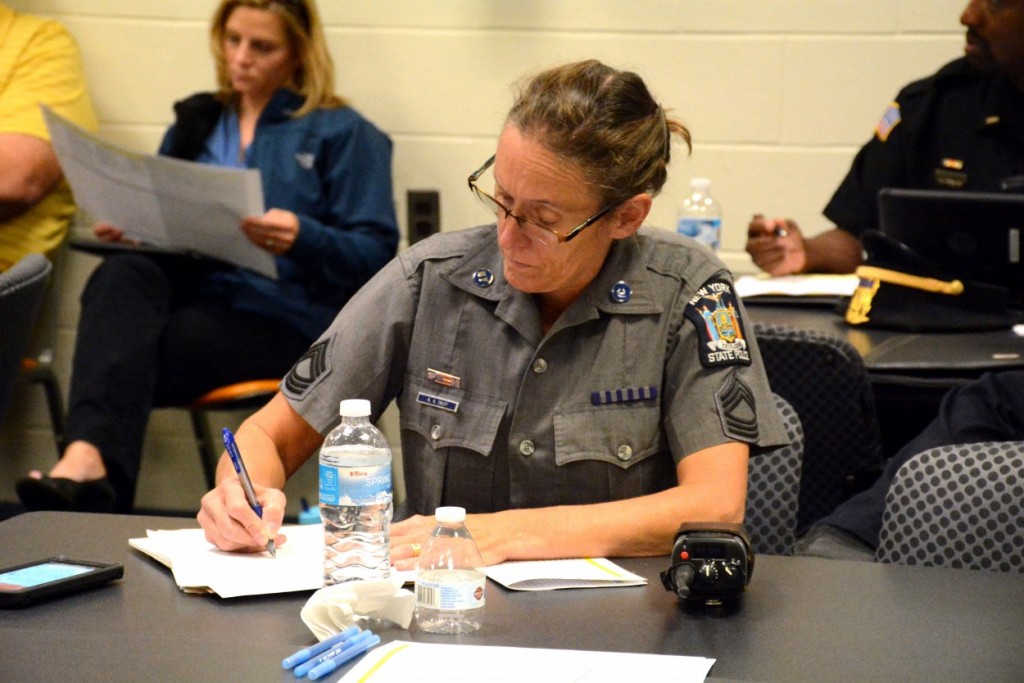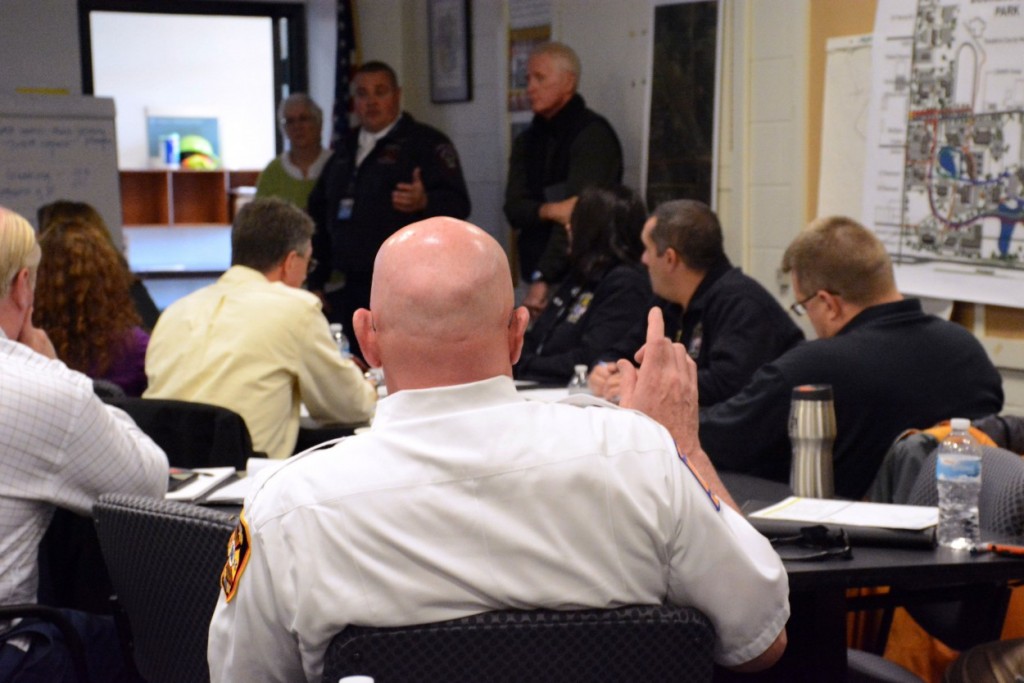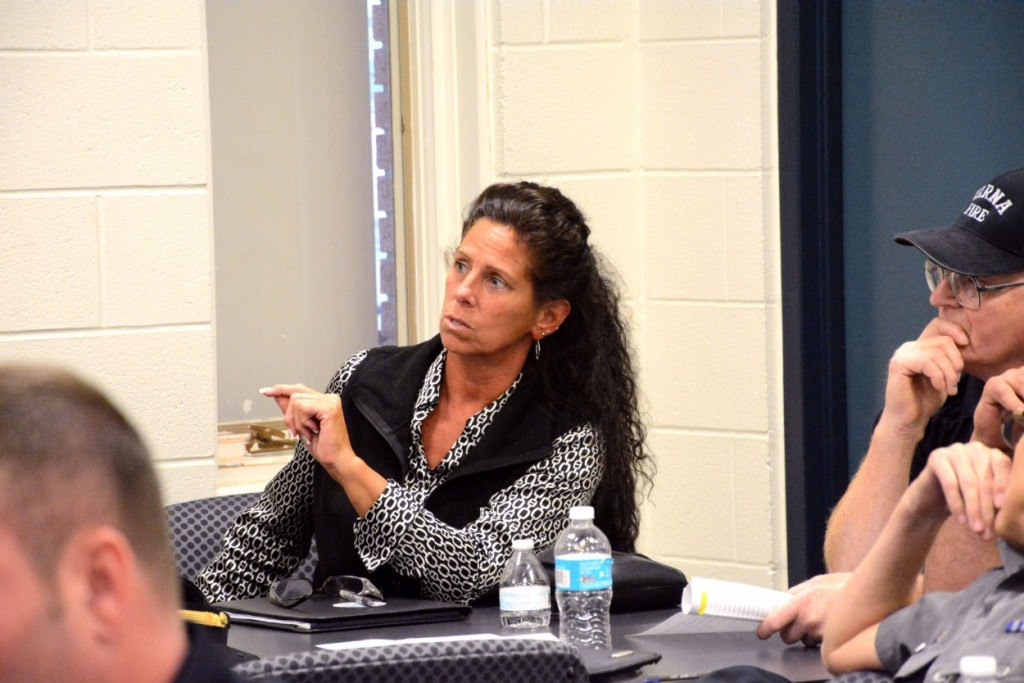 View more posts