New Year, New Art Exhibit
Starting the New Year off right, from January 1st 2016 until March 31st 2016, the Tompkins County Regional Airport will feature a new solo art exhibition by Ithaca, NY artist, Ivy Stevens-Gupta.
Stevens-Gupta, an award-winning contemporary artist, will show ten new flight-inspired paintings in her exhibit titled "In Plane View: Skyscapes and Abstract Art Inspired by Aviation." According to Stevens-Gupta, these paintings "are inspired by the beauty that not only surrounds the Ithaca area but all the different destinations that I have flown to all over the world. The view from my airplane window is often dreamy and I strive to capture those images of clouds, skyscapes, and bodies of water on canvas."
Stevens-Gupta has a background in art from Alfred University, an A.A.S. in Business Administration, BS in Marketing, an MS in Liberal Studies from SUNY Empire State College, and an Interior Design Certificate from Interior Design Institute. She has studied how color can affect the human brain, and now incorporates that learning in her work and the classes she teaches. Classes include painting and color theory.
In the airport exhibit, Stevens-Gupta says she wants to "give travelers something to look at and possibly distract them for a moment while they are waiting for their flights". Whether you are someone who enjoys the adventure of flying, or someone who would rather escape from it, Stevens-Gupta's paintings will speak to you.
To obtain a better view of Ivy's work or to learn more about the artist herself, visit http://www.ivycreativedesigns.com, http://fineartamerica.com/profiles/ivy-stevensgupta, and http://www.arttrail.com/artists/STEVENSGUPTA.html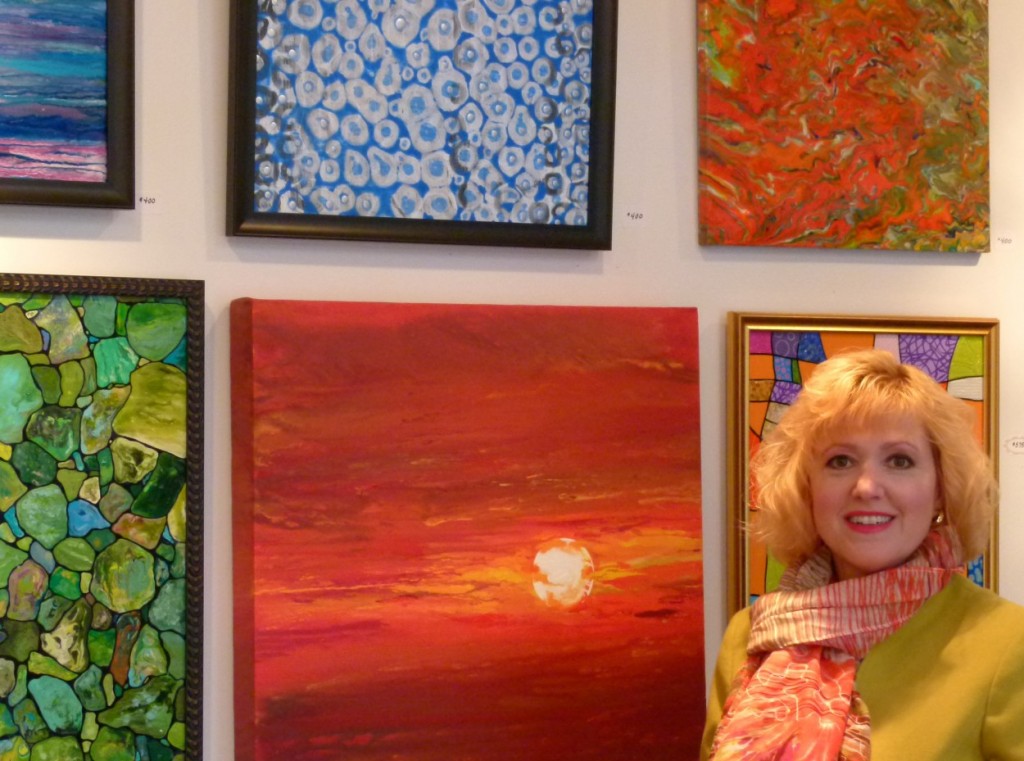 View more posts