"Tommy" – An American Heritage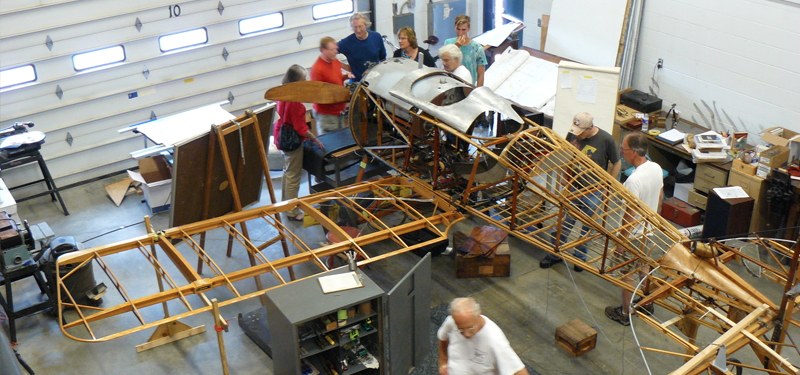 Tommy Come Home' is a project of the Ithaca Aviation Heritage Foundation, Inc., a not-for-profit, 501(c)(3) corporation dedicated to the preservation of the rich aviation heritage of the Ithaca area.
Ninety two years ago 'Tommy' has come home to be restored to flying condition and preserved as a symbol of Ithaca's aviation heritage.  The Ithaca Aviation Heritage Foundation, Inc. (IAHF) is proud to be leading a community wide effort to celebrate this heritage.
On September 11 2015, "Tommy," a Thomas-Morse S4-B Scout was rolled out and started at the ITH Airport. We weren't sure he was going to fire up, but he did. The next step is to get him ready for a flight. To learn more about the Tommy Project please visit their website. It's an great story, rich in local history.
View more posts