Rewards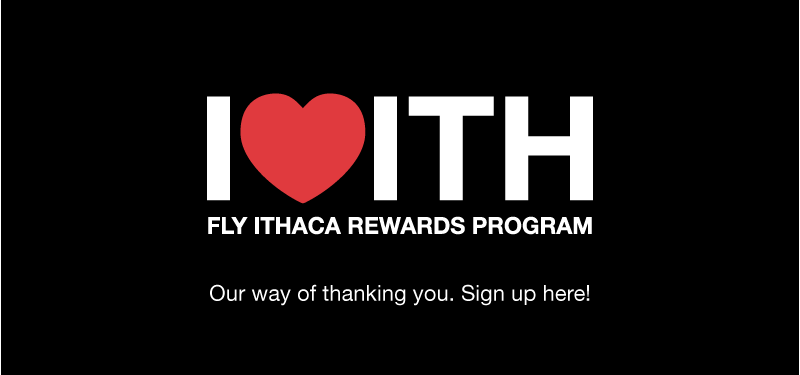 We want to thank you for making Ithaca Tompkins International Airport Your Closer Connection. Your commitment to flying with us has enabled our airport to "buck the national trend" by increasing service and offering you more travel options to regional, national and international destinations. Become a member of the Fly Ithaca Rewards Program and start receiving the special recognition and insider tips customers like you deserve.
Fly Ithaca Rewards Benefits
Membership* is FREE and includes the following benefits:
Long term parking rates at our short term parking lot. Just show your card to the
attendant as you exit.
 10% discount on food and beverages at our café.
Exclusive e-mail announcements so you'll be the first to know of events and
important changes at the terminal. You'll also be automatically entered for a chance
to win flight vouchers and other giveaways.
*Membership in the Closer Connection rewards program is open to all commercial air travelers over the age of 18. Individuals must participate separately in the program. Awarding of benefits and rewards are at the sole discretion of the Administration of the Ithaca Tompkins International Airport. The rewards program may be modified or discontinued at any time without notice. Please be in touch if you have any questions and comments about the program by visiting our contact page.