Café – Takeout From the Terminal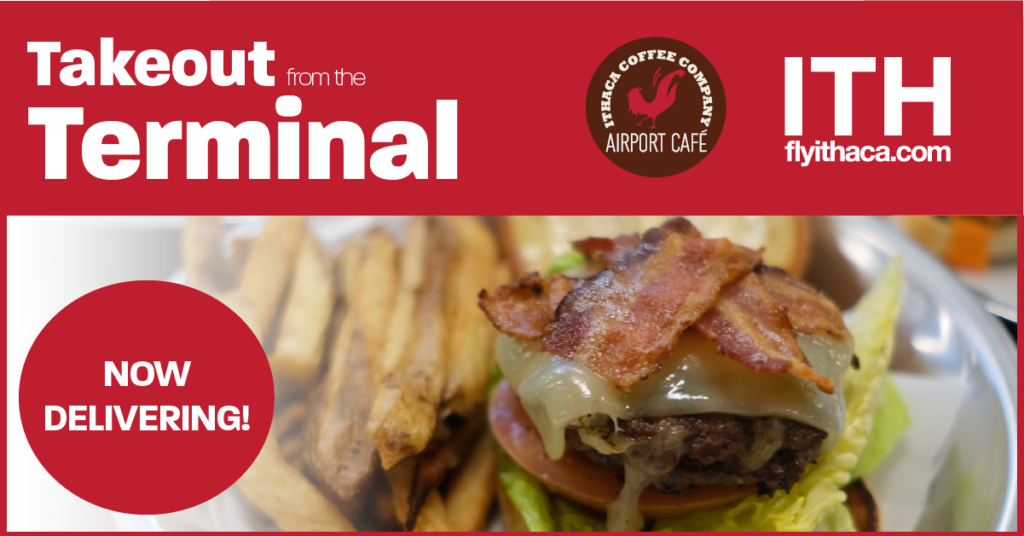 We have a brand new Café on the secure and non-secure side operated by Ithaca Coffee Company. Currently, the café/bar on the secure side is closed.
However, Takeout from the Terminal on the pre-secure side is up and running!
Order online, pay and pick-up at the Café OR get delivery via Ithaca To Go! We will be offering a menu of fresh, made from scratch burgers, chicken sandwiches, full salads, and hand-cut fries! We're talking potatoes peeled and cut that day, never frozen beef and chicken, and nothing from a jar when it comes to those dressings and sauces. Open weekdays only.
View the menu and place your order here!