Construction Updates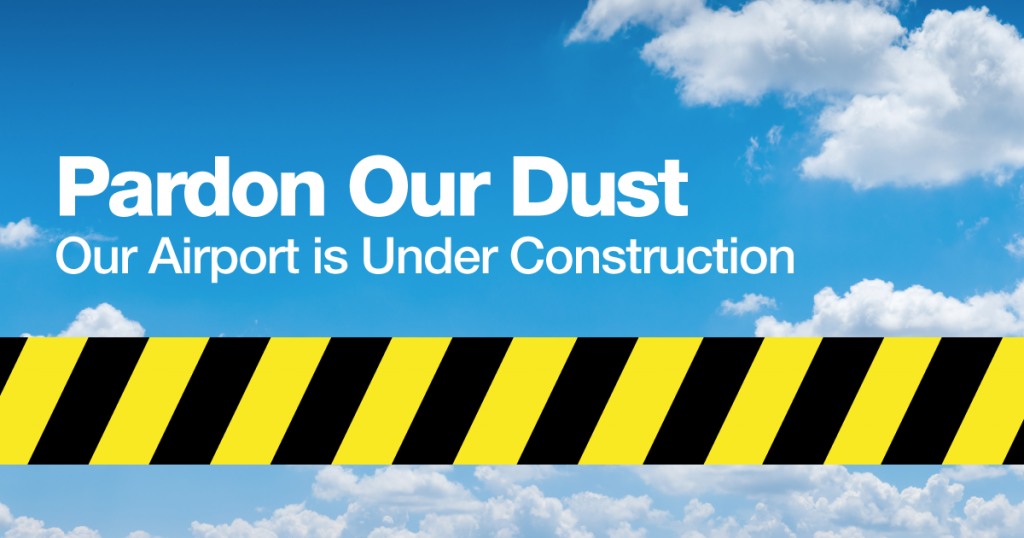 Pardon our dust! Your favorite regional airport will begin to look different as we move forward with our $24.7 million renovations. Throughout the construction period, we will be posting regular updates on what visitors may expect as they fly through ITH. Be sure to check back here often as we transform into the "Airport of the Future." Thank you for flying with us!
UPDATED NOV. 30: Passenger Drop-Off Relocated to Short-Term Parking from 7-10am on Friday, November 30
From 7 – 10 am on Friday, November 30, passenger drop-off will be temporarily rerouted to the short-term parking lot to accommodate construction in front of the terminal. Airport personnel with flags will be on hand to direct traffic through the short-term parking lot.
Construction during this time may cause delays at check-in. Passengers with mid-day departures on November 30, particularly those traveling on the 10:33am flight to Philadelphia, are encouraged to allow extra time for check-in. Please arrive at least 90 minutes prior to your flight's departure.
UPDATED NOV. 14: Baggage Check-In Relocating to West Wing of Airport Terminal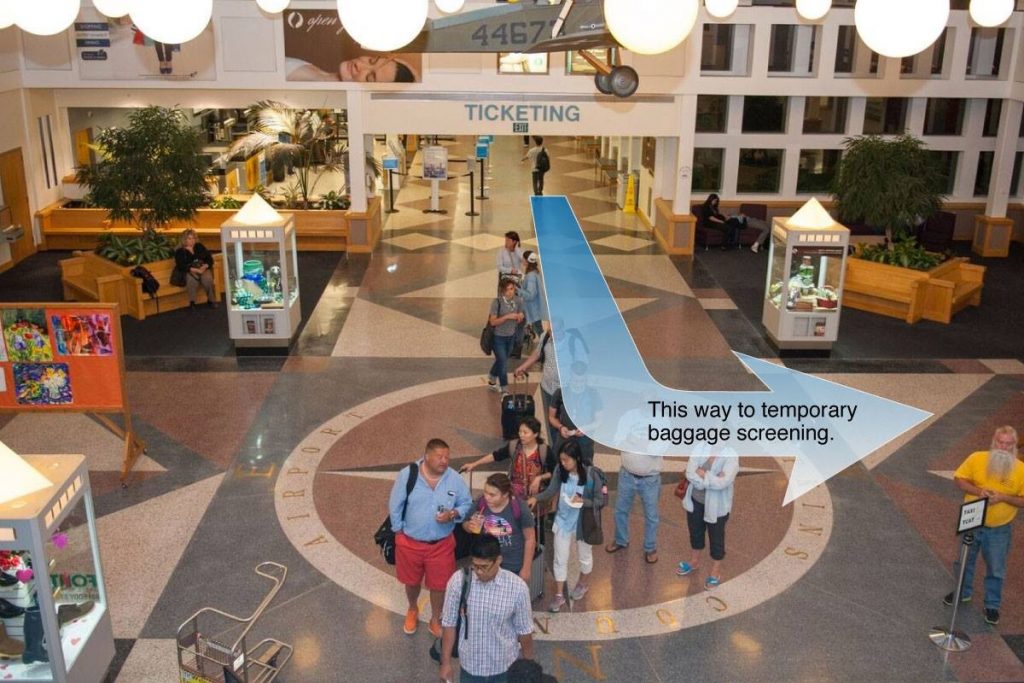 Beginning Thursday, November 15, baggage check-in will be temporarily relocated to the west wing of the airport terminal, adjacent to the baggage claim area. Passengers who wish to check their luggage will be directed to the new baggage screening location.
UPDATED NOV. 8: Delays at check-in starting Nov. 13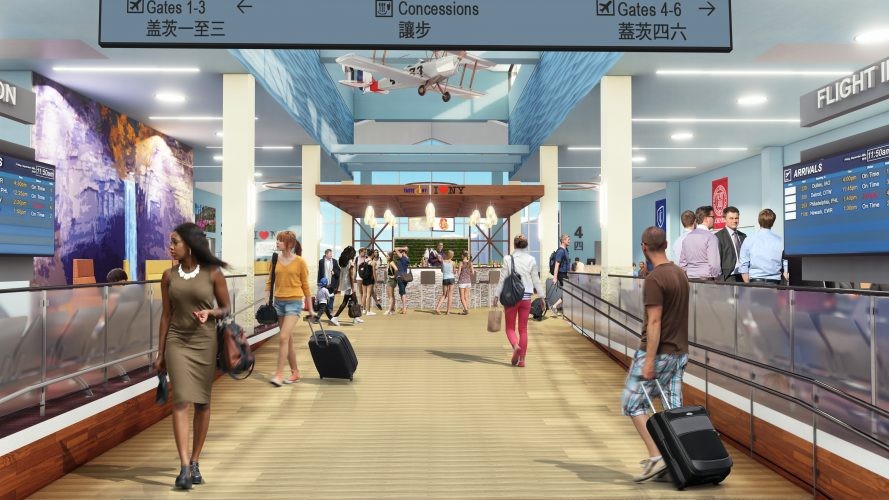 Beginning Tuesday, November 13, the first wave of the $24.7 million construction project to expand and modernize the Ithaca Tompkins Regional Airport will be focused in the ticketing area of the terminal.
Passengers flying out of ITH may experience delays in check-in, especially those with checked baggage. As part of the temporary changes to accommodate the construction, all checked-in luggage will need to be screened by hand. If you will be checking luggage for your trip, we recommend allowing an extra 30 minutes for check-in, or arriving at least 2 hours before your flight.
All other passengers should continue to arrive at least 90 minutes ahead of their scheduled departure. Don't forget to take advantage of your airline's pre-check-in to receive your boarding pass prior to arriving for your flight.
We are so excited to take these first steps towards our new and improved airport. These changes will enable ITH to support the travel needs of our community and visitors. Thank you for your understanding as we undergo these renovations. And, as always, thank you for flying ITH!